Kolkata: The Oxford Bookstore and Prabha Khaitan Foundation Woman's Voice Award (PKWVA) recently announced the shortlist for the second edition of the Award. The winner for 2019 would be announced at a function on Jan 18 at the Apeejay Kolkata Literary Festival (AKLF) 2020. Prabha Khaitan Foundation (PKF) and AKLF would be the co-presenters of PKWVA.
"Prabha Khaitan Woman's Voice Award seeks to recognize emerging women writers of India and is an effort to encourage and support creating writing in women," said Sundeep Bhutoria, Trustee, Prabha Khaitan Foundation.
Anjum Katyal, Director, AKLF, said: "We look forward to build new writing by women across the country."
The books shortlisted for Prabha Khaitan Woman's Voice Award (PKWVA) 2019 are:
Good Talk by Mira Jacob: Published by Bloomsbury is inspired by her viral BuzzFeed piece `37 Difficult Questions from My-Mized-Raced son', Mira Jacob responds to her six-year old, Zakir through stories that have shaped one life, but will resonate with many others. Mira Jacob is the founder of Pete's Reading Series in Brooklyn and has a Master of Fine Arts from the New School for Social Research.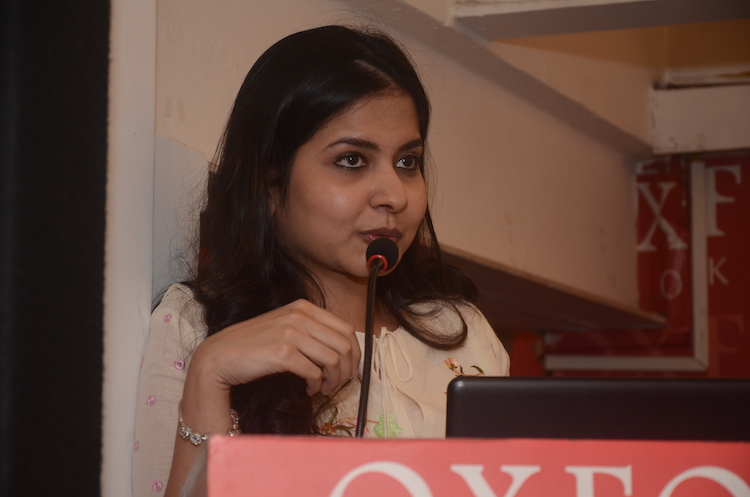 No Nation for Women by Priyanka Dubey: Published by Simon & Schuster, she takes a hard look, close look at what makes India unsafe for its women – from custodial rapes and honour killings to rapes of minors and trafficking…. Priyanka Dubey is a journalist based in Delhi. Her investigative reporting on social justice and human rights has won multiple international and national recognitions.
Ants Among Elephants by Sujata Gidla: Published by Harper Collins, Sujata Gidla tells the story of her family, belonging to the Mala caste through a moving portrait of love, hardship and struggle. Sujata Gidla was born an untouchable in Andhra Pradesh. Her writing has appeared in The Oxford India Anthology of Telugu Dalit Writing. She works as a conductor on the subway in New York.
Born With Wings by Daisy Khan: Published by Penguin, the book is a powerful, moving and eye-opening account of Daisy Khan's inspiring journey of her self-actualization and her success in opening doors for other Muslim women and building bridges between cultures. Daisy Khan is the founder and executive director of the Women's Islamic Initiative in Spirituality and Equality (WISE) and initiated the creation of the first global women's shura (advisory) council, which advances women's rights through scriptural interpretation.
The Shooting Star by Shivya Nath: Published by Penguin, the book with its vivid descriptions, cinematic landscapes, moving encounters and uplifting adventures, is a travel memoir that maps not just the world but the human spirit. Shivya Nath is the author of one of India's leading travel blogs - The Shooting Star - and has appeared on National Geographic Traveller India, BBC Travel, NDTV, TEDx and several national and international publications.
Not Quite Not White by Sharmila Sen: Publisher Penguin. Is a witty and poignant story of self-discovery of a first-generation American's searing appraisal of race and assimilation in the US. Sharmila Sen is the executive editor-at-large at Harvard University Press. She has lectured around the world on postcolonial literature and culture, and published essays on racism and immigration.
Last November, the process of PKWVA 2019 started with a panel discussion – Look Who's Talking! - at The Oxford Book Store in which Anita Agnihotri (IAS) and PKWVA jury, Anjum Katyal, Director AKLF and jury PKWVA, Imogen Butler-Cole, theatre artist, Leena Kejriwal, artist, participated. The session was moderated by Ms Atreyee.
Manisha Jain, Communications and Branding Chief, Prabha Khaitan Foundation, said, "This is the second edition of the Award which would have a Rs 1 lac prize money. Prabha Khaitan Foundation curates events and literary events across India and Woman's Voice Award is one such event that provides a forum for aspiring women writers."