art and culture
111-ft long mural of Mahatma Gandhi unveiled at Metro Rail Bhawan
Kolkata: An 111-foot-long mural of 'Mahatma Gandhi' along with icons representing the cultural heritage of Bengal was unveiled at the Metro Rail Bhavan recently by Metro Railway General Manager Manoj Joshi in the presence of senior officers and staff.
The Indian Railways is celebrating the 150th Birth Anniversary of the "Father of the Nation" – across India in various ways.
The 10-foot-high mural covers the frontal façade of Metro Rail Bhavan and highlights life and works of Gandhi ji. "The mural depicts Gandhiji spinning the charkha and on a march. It also captures the vibrant spirit of Bengal's rich cultural heritage," Manoj Joshi said.
A team of artisans of Kolkata-based Lokenath Engineering's creative wing came up with the concept and design to create one of the longest murals in the country.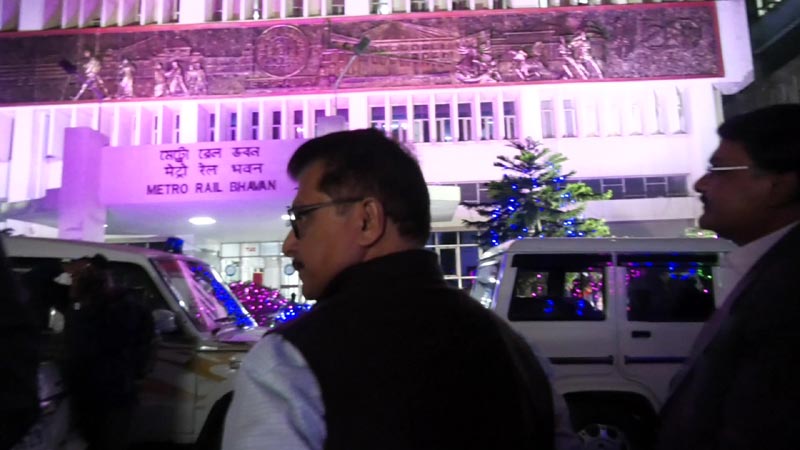 "We had earlier set up a 70-ft mural for a religious organization in Thrissur but this one is one of the longest murals in the country adorning the façade of a building," said Subrata Ganguly, the man who spearheaded the concept of the mural along with a team of artists.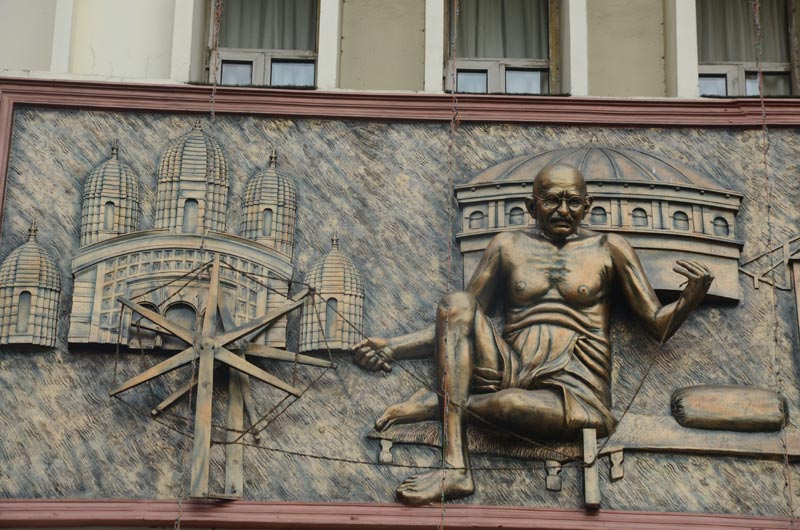 "The 111-ft mural, which captures Gandhiji's philosophy of life and the rich cultural heritage of Bengal through icons, is made in fibreglass and has a bronze finish. These murals are cost-effective and durable and hardly needs any maintenance," Ganguly said.
In a set of instructions issued to all railway zones, the Railway Board has listed a range of activities to be undertaken including putting up of murals and quotations of Gandhi ji to celebrate his 150th Birth Anniversary.