Ideal for Indian students to learn something about Sanskrit: Lord Bhikhu Parekh
Political theorist, academic and life peer Lord Bhikhu Parekh was the guest at a session of Ek Mulakat- organised by Prabha Khaitan Foundation and presented by Shree Cement- on Aug 20. India Blooms correspondent Souvik Ghosh brings excerpts of Lord Parekh's virtual conversation with author-journalist-playwright-filmmaker Lady Mohini Kent Noon

Tell us about your journey to England.
I grew up in a small village, not being able to speak English until I was about 12. My father was a goldsmith in that village. It was expected that I would eventually enter into my parent's profession and become a goldsmith myself. My headmaster had suggested that I should enter college after finishing my school. Then I went to St. Xaviers' College where I met one professor who had asked me to do a Master's degree. Then I met freedom fighter Usha Mehta who had asked me to go a little further and move to England.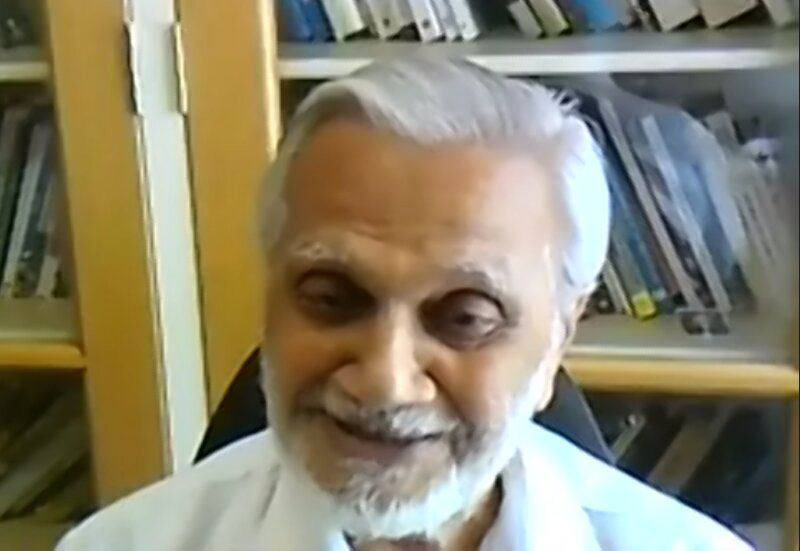 According to the Indian tradition, the weight of our ancestors remains very heavy on us. Do you think we individuals are more important than society?
I can't explain why my life had taken certain turns. In each stage, it was not enough for somebody to push me into the next phase. When I went to St. Xaviers' College, I was inspired by MM Roy, Marxists, arguing, debating and that led me to the kind of world that I had. So there was a kind of inner impetus and impulse to make some sense of myself and the world around me.
How do you think the position of women have changed in different places over the years?
The position of women has changed in different ways in different societies. While we talk about women's equality, we make a mistake by homogenising a woman in different phases of her life. Let us take our own society. The woman as a child is controlled and loved by the parents. Now a woman as a mother has certain rights. The woman as a mother has rights which a woman as a wife or a daughter doesn't have. It was Mahatma Gandhi who brought the largest number of women into public life.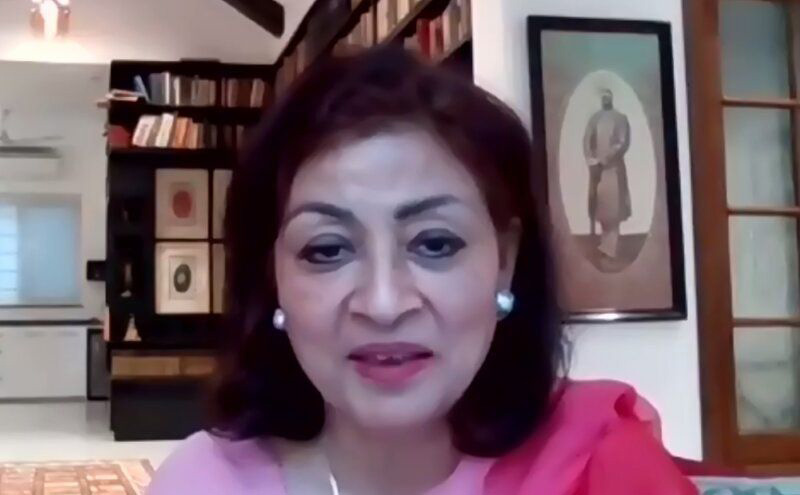 Unlike in Britain, the Indian students are far away from learning their own history and culture. Why do you think such a situation is prevailing in our country?
The problem is once we start walking in a particular direction, it is very difficult to change it. So I had asked myself since 1947, what was the period where we could have very decisively changed the direction or debate the matter. I couldn't think of any such period. All governments were interested in other things. So once the state has been given a structure, all one could do is accommodation of the local concerns. Only people are allowed to speak in Parliament in Hindi or Gujarati but nothing more than that.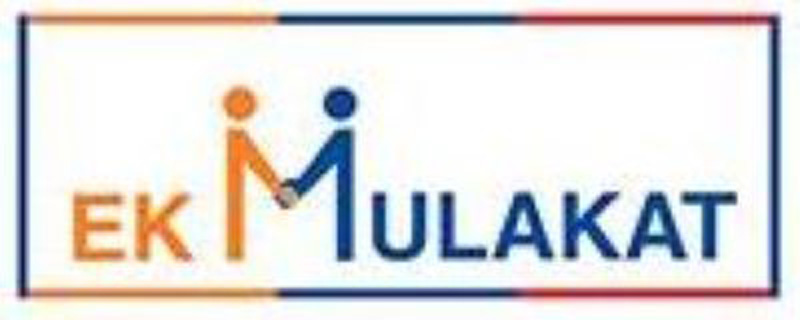 Do you think the government's decision to introduce Sanskrit language from primary classes would bring the young generation closer to its culture?
I want to know why Sanskrit will have to be made compulsory and at what level. I learnt Sanskrit as a child which had helped me to understand Gujarati and Hindi. But beyond that, it hasn't given me the capacity to read Sanskrit literature on my own. I only read the English translations.
I didn't learn the Sanskrit language to an extent where I can do (read) the text. Sanskrit embodies our ideals and vision of our civilization. Many of the noblest ideas come from Sanskrit. Therefore it is ideal that everyone should know something about Sanskrit. I feel one needs to develop some understanding of Sanskrit enough to be able to cope with it on its own.