art and culture
Kolkata: Annual art exhibition by students of Rabindra Bharati University at ICCR
Kolkata, Jan 5 (IBNS): The seven-day Annual Art Exhibition 2017-18 of the West Bengal State Akademi of Dance Drama Music and Visual Arts, Rabindra Bharati University, was inaugurated at the Kolkata-based Indian Council of Cultural Relations (ICCR) by actor Sabyasachi Chakraborty.
Gautam Dey, Regional Director, ICCR, Kolkata was the chief guest.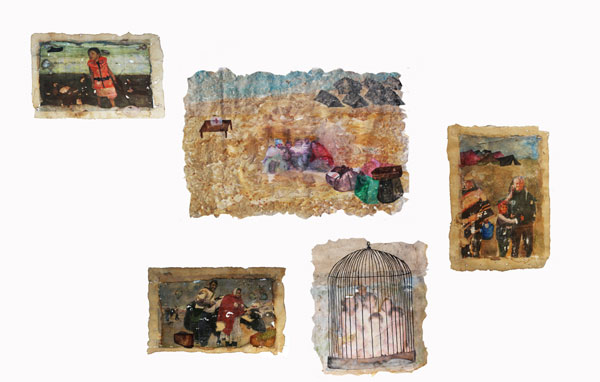 The inaugural function was presided over by Prof. Sabyasachi Basu Ray Chaudhury, Vice Chancellor, Rabindra Bharati University, and also Chairman of the Akademi.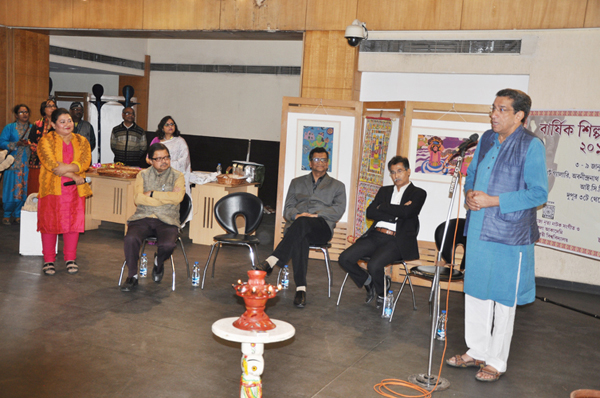 The Exhibition, organised with the support of the Rabindranath Tagore Centre, Indian Council for Cultural Relations, Ministry of External Affairs, Government of India, is held by the Akademi every year to encourage promising and talented artists of West Bengal working in areas of traditional (patachitra, dokra, terracotta, wood carvings, mats, etc.) and contemporary art (paintings, drawings, graphics, sculptures and photographs).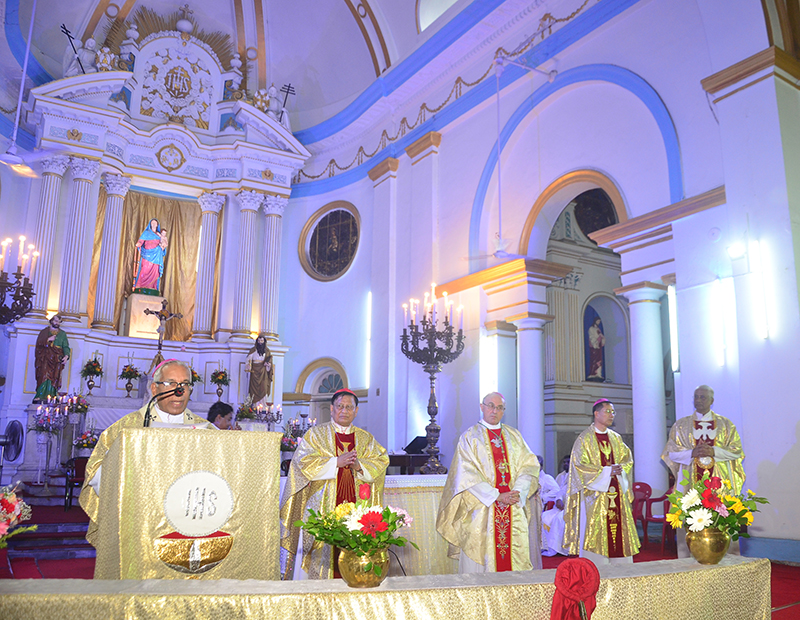 This year, a total of 143 traditional art and contemporary art items were selected for display.
The entries were judged by artists Prof. Shankar Ghosh, Swapnesh Chowdhury, Atanu Paul, Atin Basak and Arindam Chatterjee, and Prof. Ajoy Ghosh and Prof. Ratan Acharya.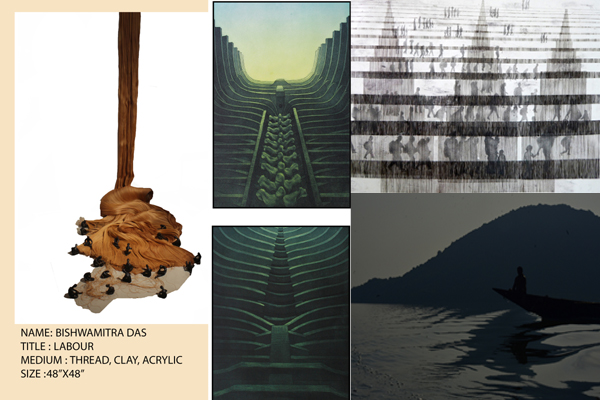 The award winners in the contemporary art category were Annwesha Malakar (Painting), Progga Paul (Drawing), Pratap Manna (Drawing), Khokan Giri (Graphics), Bishwamita Das (Sculpture) and Anupam Paul (Photography). The awardees in the traditional art category were Mukta Rani Jana (Mat), Asma Chitrakar (Patachitra), Mantaj Chitrakar (Patachitra) and Ananda Sarkar (Wood Carving).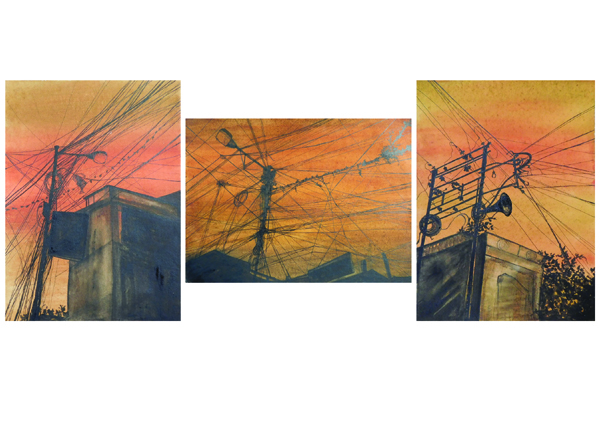 The Annual Art Exhibition 2017-18 is being held at the ICCR's Bengal Art Gallery, Abanindranath Tagore Gallery and the Sculpture Court, and will continue till
January 9, 2018
, from
3 pm to 8 pm
daily.