art and culture
World premiere of Raag Ganga by santoor maestro Pandit Tarun Bhattacharya to be held in Kolkata
Santoor maestro Pandit Tarun Bhattacharya, who created Raag Ganga, will hold its world premiere on June 18, just prior to World Music Day (June 21).
The event will be held at 6.30pm at the Satyajit Ray Auditorium of ICCR in Kolkata.
Pandit Tarun Bhattacharya, who is on a two-month concert tour of Europe and the US, said the programme in Kolkata "will be the first concert completely dedicated to Raag Ganga."
Prior to this, he has played snippets from the Raag Ganga but not the entire creation in one single concert.
According to Bhattacharya, "The response to this new Raag Ganga has been outstanding throughout the globe and hope that this shall catch on the with youngsters in India practising Hindustani Classical notes."
Giving him company on the tabla will be 2016 GIMA winner Prodyut Mukherjee
Pandit Tarun Bhattacharya created Raag Ganga and dedicated it to the lifeline of India, the Ganga River.
While the river is the lifeline of India, it is being slowly destroyed, almost reduced to a sewage channel with all the filth and pollutants that are being dumped in the river.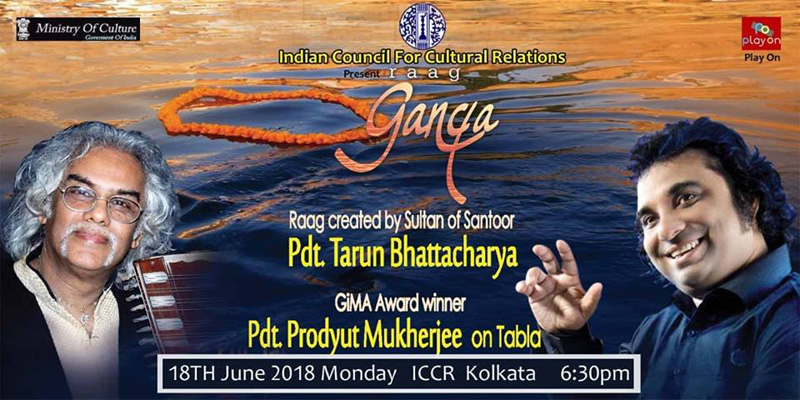 It is the melancholy arising out of such neglect that makes up the main theme of the musical composition.
Raag Ganga is the master's salutation to Mother Ganga and an appeal to all Indians for cleaning up Mother Ganga and save her from extinction.
The concert is being presented by Ministry of Culture and PlayOn.