Toronto, Aug. 21 (IBNS): Toronto's downtown turned into a celebration square on Sunday for India's 72nd Independence Day as Panorama India, with the support of the Consulate General of India, Toronto, hosted the 19th India Day Grand Parade at Nathan Phillips Square.
Thousands of Indo-Canadians thronged the city's downtown to take part in a colorful event, partnered by IBNS Canada, that showcased its unity in diversity, a leitmotif that is very much predominant in Canada too.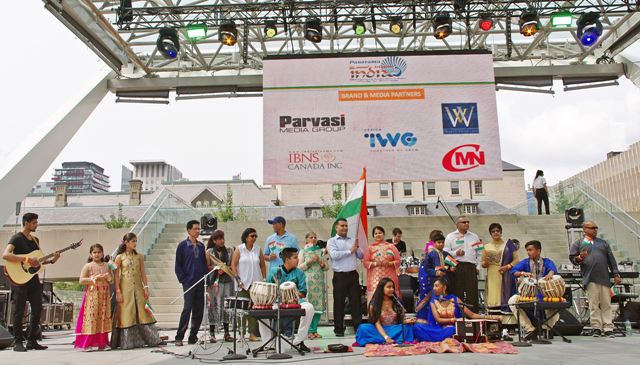 Bollywood actor Jimmy Sheirgill marshalled the 20-float parade that began at the square before moving down Dundas and Yonge Street, and back along Queen.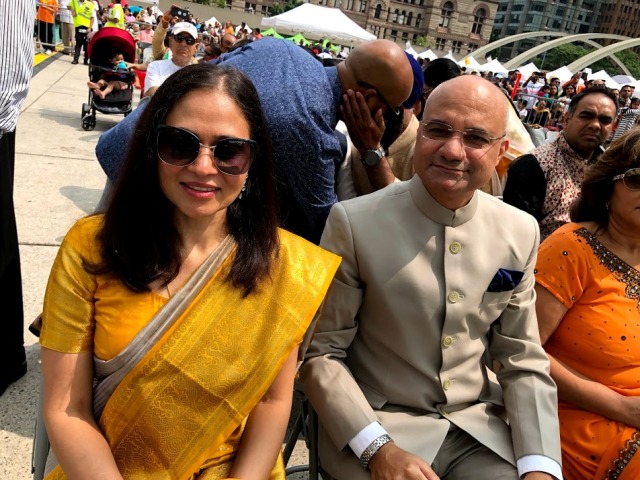 Visitors belonging to other ethnicity too participated wholeheartedly in the event, which was tempered by the demise of former India Prime Minister Atal Bihari Vajpayee last week.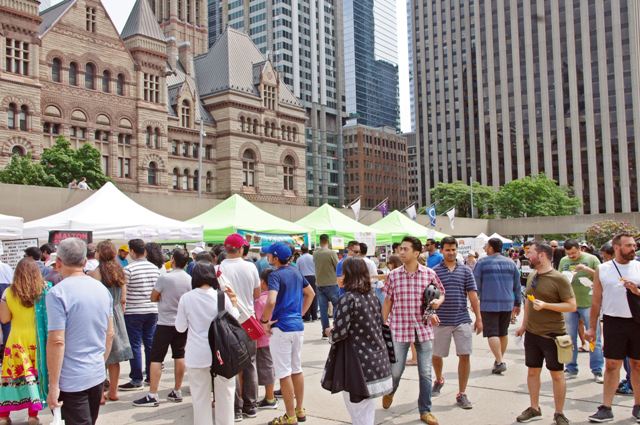 Dinesh Bhatia, Consul General of India in Toronto, inaugurated the festival at 1pm with the national anthem of both the countries. He paid tribute to Vajpayee, which was followed by a minute of silence.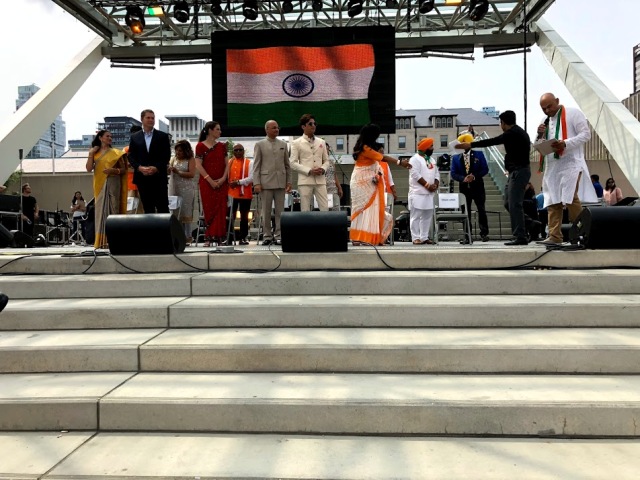 Speaking to IBNS Canada, Bhatia said that Indo-Canadians would forever remain Indians first and then Canadians even after they have spent decades in Canada.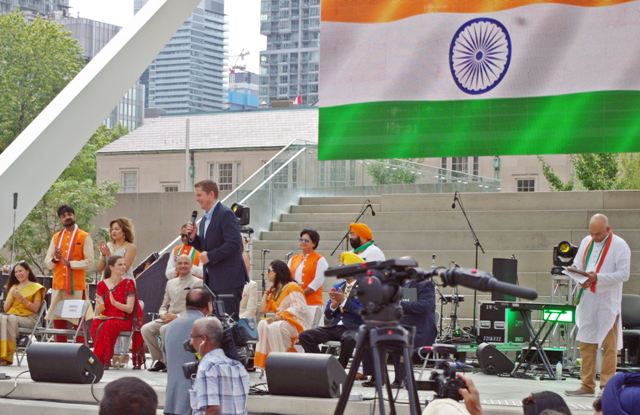 This year the event drew between 75,000 and 80,000 people as compared to last year's 60,000. Bhatia said that the credit for this goes to the tireless efforts of Panorama India as well as to community members and the hard work of the volunteers.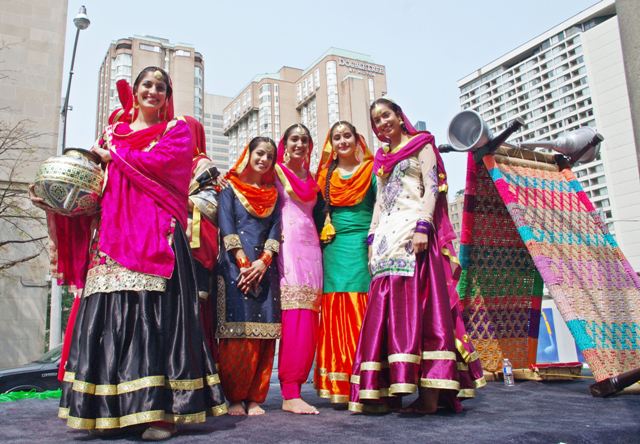 The all-day programme included performances by more than 300 local dancers and Panorama Idol singers, besides a line-up of some delectable Indian cuisines.
Anu Srivastava, the chair of Panorama India, said that this coverage would be telecast live throughout Canada.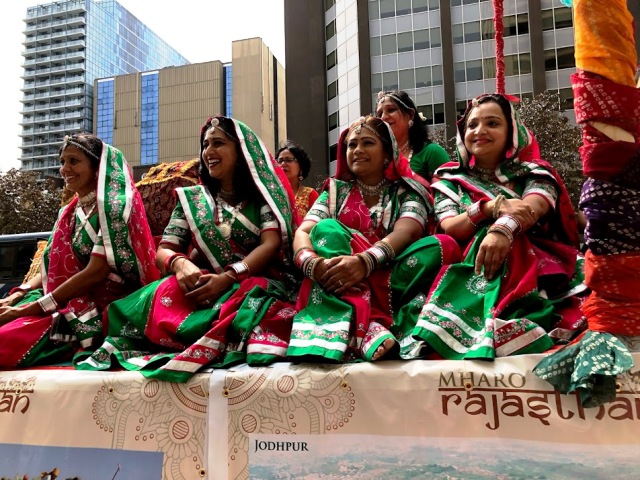 Both Jimmy Sheirgill and Malkit Singh wished the Indo-Canadian community on the occasion and said it is the diversity of India that binds us together in such an emphatic manner.
Other dignitaries present were Seema Bhatia, King of Bhangra Malkit Singh, Indo-Canadian Singer Parichay, Arjun Jasuja, federal minister Kristy Duncan, federal Opposition leader Andrew Scheer, and others.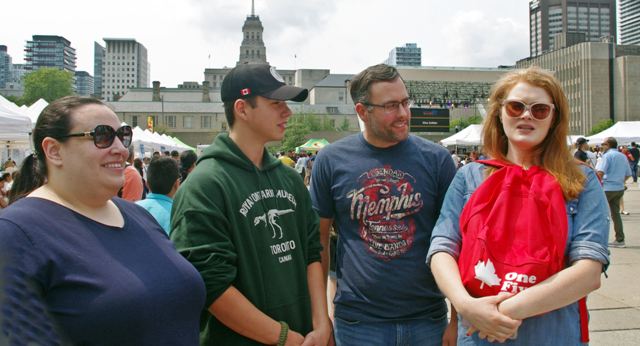 Shana, who was seen dancing on bhangra beats, said, "I like Indian music and food. That's why I brought my family here to be a part of this colourful festival."
(Reporting by Sayantan Banerjee with Asha Bajaj and Suman Das)
Image courtesy: Monish Ghosh