art and culture
Kolkata needs more art spaces for young artists, says White Cube art gallery director Subhamay Basu
Subhamay Basu
, Director of the newly set up White Cube art gallery under the aegis of Janus-a Centre for Visual and Performing Arts in a conversation with
Subhojit Roy
, Co- founder of Connections PR talks about the latest initiative in Kolkata. Basu is also a veteran graphic designer and owner of the Graphite design studio
Tell us something about White Cube.
The White Cube is a 650 sq ft air conditioned Art Gallery, fully equipped to hold exhibitions, workshops and master classes. We aim to curate works by new artists and present legendary artistes with their masterpieces for the new generation. It is an International standard gallery and aims to create a benchmark among the art fraternity.
How did JANUS come up?
Janus has been formed by veteran theatre personalities and visual artists, with a vision to bring together the fine arts and performing arts under one roof. JANUS, a centre for visual and performing arts, is the brainchild of Mahmud Alam and his dream of giving back something to the arts and artists of this city resulted in its birth.
How will White Cube help in creating space for work of excellence as well for young talented and lesser known artists?

Janus White Cube intends to encourage and collaborate with artists / groups and help them achieve their long term plan and vision. We aim to curate works by young and new visual artists and give a platform and showcase deserving performers from across the country in any language. We desire to showcase the contemporary movement in visual art and present classical works for the new generation to understand and appreciate them from across the country.

Does Kolkata have space for more such centers?

Personally, I think Kolkata needs more spaces like this. Only then can Fine Arts come to the foreground of every discussion and movement in the city. After all Kolkata is inarguably the cultural capital of India. It has to be in the vocabulary of everyone, regardless of their socio-economic backgrounds. Aesthetically speaking, we are a very rich country and Kolkata has always been the epicenter of artistic movements. Every neighbourhood should ideally have an art space. And one doesn't need to know how to draw or paint to appreciate and understand the power of art. It needs to be instilled deeply from school itself.

How is White Cube different from other such spaces? In one word it's USP.

White Cube is designed as a gallery, but it is more of an art hub. You can learn skills, listen to lectures, talk to artists, participate in contests and even share your ideas and collaborate with us.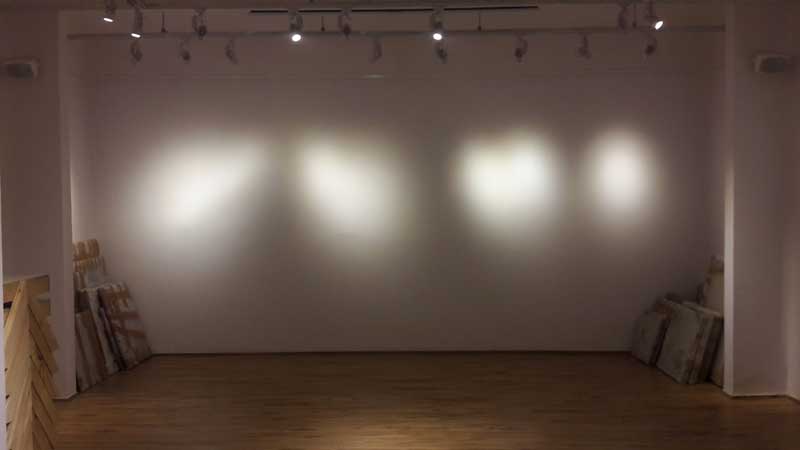 Tell us about our immediate and future plans or road map.

Presently we are working on a few exhibitions. We are collaborating with artists of Kolkata. And we are planning for an International Exhibition in 2019. We are also planning to hold Art talks in our gallery on a regular basis. All these activities will start from January 2019. We are in search of talents who are working on regular basis. They can directly approach through mail with their projects. We are glad to showcase them if we like their works.