art and culture
Pandit Tarun Bhattacharya to unveil Santoor Ashram Foundation for Global Music Promotion in Los Angeles
Kolkata, Dec 28 (IBNS): Sultan of Santoor, Pandit Tarun Bhattacharya in a statement said he is opening the first ever Centre of Excellence in Los Angeles, California, United States of America in 2019.
The institution has been named 'Santoor Ashram Foundation for Global Music Promotion'.
A disciple of Bharat Ratna Pdt Ravi Shankar, Pdt Bhattacharya is following in the footsteps of his master by expanding the horizons of Santoor Ashram in the western shores.
He aims to expand the reach of Indian classical music and Indian folk music among American population apart from the Indian and South Asian diaspora.
"My target is to reach out to the American youth and not only impart musical lessons but also sensitize them about the psychological impact and wellness of mind through the effects and sounds of Raags of Hindustani Classical music," said Pdt Bhattacharya.
He also mentioned that 2018 was one of the high point of his over 40 years of musical journey when he created the latest Raag in Hindustani Classical music, Raag Ganga.
The raag has been well received and appreciated by pundits as well as connoisseurs of Indian classical music and many experts have critically analyzed the Raag Ganga and deeply appreciated the same.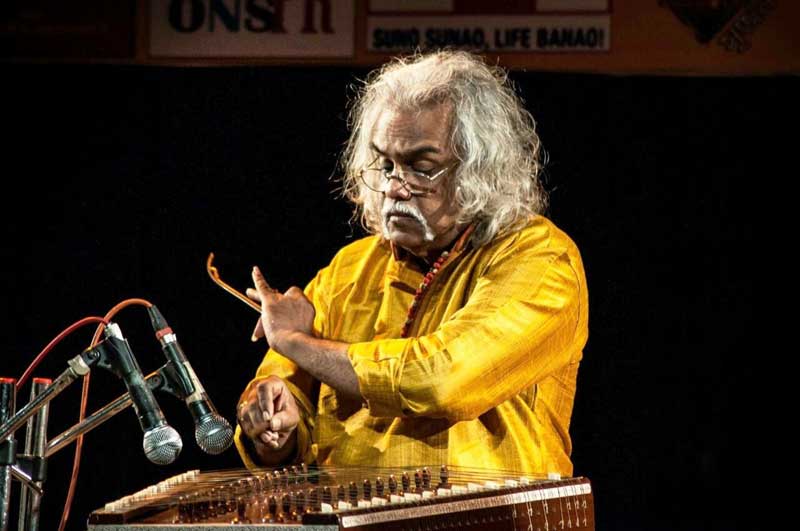 He said, "I am now deliberately concentrating on expanding the musical horizons across the globe and thinking about the way forward to not only preserve but also expand the base of our musical heritage. So 2018 saw me less on stage but more on my contribution towards widening our legacy and heritage of our rich culture of music. I also plan similar initiative in different cities of the USA and later European countries as well."
"I have a few important concerts coming up in early 2019 and then move into the United States of America and unveil the school at LA,
Signing off maestro Bhattacharya said, "I shall continue my Guru Ravi Shankarji's legacy and making a generation of musicians, music lovers, aficionados across the globe."