Arjun Kapoor began his career as an assistant director on Dharma Productions' 'Kal Ho Naa Ho' (2003), and entered the filmdom as an actor with Yash Raj Films' 'Ishaqzaade' (2012) and went on to prove his acting prowess with a string of commercially successful films like '2 States', 'Gunday' (2014) and 'Ki & Ka' (2016). Ahead of the release of 'Half Girlfriend', which is an official adaption of Chetan Bhagat's hit novel of the same name, he speaks to IBNS-TWF correspondent Mohnish Singh
What is 'Half Girlfriend' all about?
We come across a few relationships in our lives, but we fall prey to a number of situations and somehow that relationship remains unfinished and fails to reach its destination. Also, at times, we have to take practical decisions in life because of many unavoidable circumstances.
Life throws us in a fix and we share every small thing with that special person in our life but, all of a sudden, you get a job offer in other part of the world which you cannot reject and thus that relationship doesn't complete. The film is not about making a half girlfriend. It is a bond of emotion which is nameless. Chetan Bhagat has only tagged that particular person of our life as "Half Girlfriend".
You seem to have become philosophical while working on this film...
Life throws many experiences at you. Even after so many years, I am open to different roles. I don't want my films to be misinterpreted. With this movie, I have understood many things about my life.
After '2 States' this is yet another film which has been adapted from Chetan Bhagat's novel...
I haven't read any of the novels, because my directors never asked me to read them. It is because they made alterations for the film's sake. Talking about Chetan, he is a very intelligent writer and he writes specifically for his audiences. He caters them and makes sure that they enjoy. His foundation is very relatable. If I narrate a synopsis of any of his writings, there is a co-relation that we all find in our lives.
How well did you adapt and understand your character Madhav Jha in Half Girlfriend?
There is a well written script and I also had to spend a lot of time with the director to understand it better. My character is that of a Bihari guy. I think that language changes across the hearts. My character hails from a rich heritage and he is a national level basketball player, and he is consuming TV all the time. His clothes are that of a young guy. You cannot make out that he is from Bihar because nowadays everybody is able to do online shopping, etc., etc. You have to create a character with lots of love. There are lots of emotions for the character from Mohit Suri's sense of understanding and approach. You have to just find your angst in every character.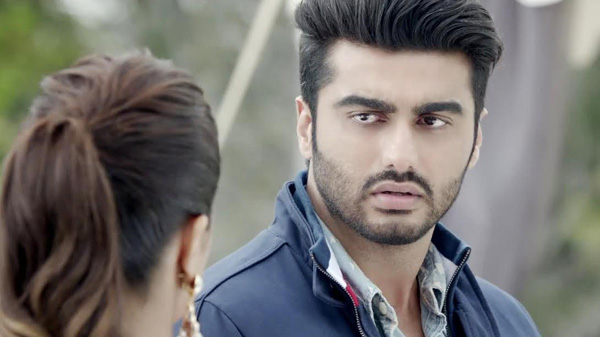 People already know about your character Madhav from the novel. What kind of pressure did you have while you were delivering it?
I never made an attempt to understand or ask people about their opinion about the character. It creates a confusion for you. I have interpreted it in my own way. It remains to be seen whether our thought process match or vary. You can sense the uniqueness of Madhav in the film.
You speak a different dialect in the movie. How difficult was it to bring that onscreen?
You have to understand the place that your representing in the movie. Sridhar was my diction coach who was with Vicky Kaushal in 'Masaan' (2015). I used to interact a lot with him during the film. I spent 3 months to get that dialect correct. It was difficult and I have put in a lot of effort to get it right. I wanted to be honest to the people of Bihar.
A regional film like 'Baahubali 2: The Conclusion' (2017) smashed all previous box office records with an earning of over 40 crores from its Hindi dubbed version alone on its opening day, while some of our Hindi films fail to earn that amount in their lifetime. What would you like to say about it?
I am quiet impressed that the film (Baahubali 2: The Conclusion) experienced humongous success at the box office. I believe we as actors or members of the film fraternity need to appreciate good work rather than criticizing and comparing. The idea of releasing the movie worldwide has to be applauded. I believe one should rejoice and celebrate the success. 'Baahubali 2' is an exception and one should not use that as a benchmark. It's high time we bring in the required positivity rather than whinning over it. It should inspire us instead of putting us down. I think the content has gone haywire in our ( Hindi) film industry.
What are your upcoming projects?
After 'Half Girlfriend', I have 'Mubarkan' releasing on 20th of July this year.