Entertainment
Quotient of comedy, romance, entertainment will be high in Dil Juunglee: Taapsee Pannu
Taapsee Pannu's film Dil Juunglee is slated to release in March. As the Pink actress is busy in promoting the film, IBNS/TWF correspondent Souvik Ghosh tracks her
How was the relationship between teacher (played by Taapsee) and student (played by Saqib) in the film?
I am an English counselor and want to to teach him the language. He also wants to learn English but how much does he learns will be unfolded in the course of the film.
Was the music video (done before the film) between you two an audition kind of thing?
Yes, it was an unsaid audition. We didn't ask questions like why, how the offer came. The offer came so we just grabbed it (smiles).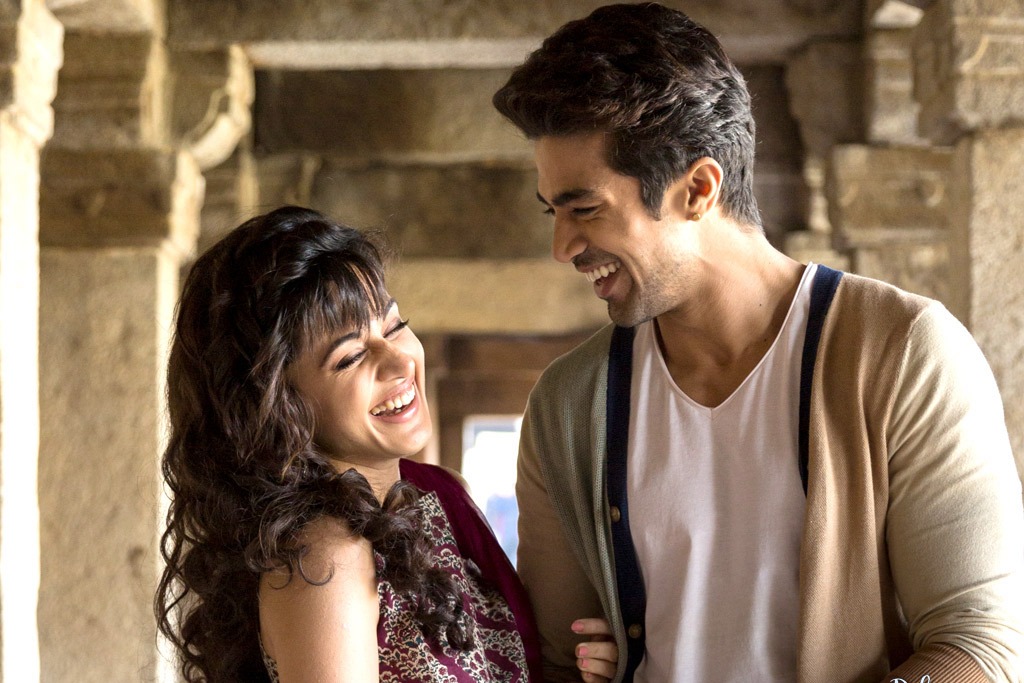 How is this film different from the other love stories?
See I will not sell my film saying that this is a kind of story which the audience haven't seen ever. I won't sell my film in a wrong way. I will say the quotient of comedy, romance and entertainment will be very high in this film. The audience will get to enjoy some songs and some comedy which are relatable. The film portrays two brackets of ages-one when we (the lead characters) are around 21-22 and the other
seven years later
-so the viewers can see the transience of emotions with the advancement of age. It is a very relatable story as if one will feel it has happened with someone or the other. These things I can guarantee. The film is a pure entertainment.
What are the expectations from the film?
Everyone expects his or her film to be successful. I still want this picture to be a hit otherwise wouldn't have signed. I just hope people do get entertainment through the film, they get a feeling of their money being paid back and become a huge hit. It is an entertaining film. People will leave the theatre house smiling and laughing (in light mood).
How would you react to Swara Bhasker trolled for her open letter to Sanjay Leela Bhansali over Padmaavat?
I think if she has the strength to write an open letter, I am sure she is a smart girl to know that there will be lot of backlash as reactions come to anything we actors say. As she is a smart girl, I think she is also prepared for the backlash. She is handling it in her own way.