Entertainment
Working with Rajkumar Hirani was a complete honour: Ranbir Kapoor
Sanju, the biopic on Hindi film actor Sanjay Dutt, is few days away from its release. Bollywood actor Ranbir Kapoor, who essayed Sanjay's character onscreen, spoke about his film at length recently. IBNS-TWF brings few excerpts
How do you look Sanjay Dutt as a character in the film?
Sanjay Dutt's life can be made as a netflix show for ten seasons with no ending to it. However we picked the best conflicting, controversial, exciting, entertaining and emotional times of his life.
How different was the experience working with Rajkumar Hirani as compared to other directors?
It was an amazing experience and a complete honour. I was grateful that I could work with him. Not many people know that Raju sir (Rajukumar Hirani) was considering me for 3 Idiots at one point of time and he spoke to me about PK later also but for any reason we couldn't work together. So when one gets to work with Rajkumar Hirani, it's like an imagination not because of his successes but greatness. He is a good and simple person, who just wants to make entertaining films and to learn that from him was quite amazing.
How does it feel when an actor like Paresh Rawal considers you as an inspiration?
I don't believe it (smiles). I feel he is kind to me since we have done a film together. I don't believe because I can't be an inspiration for a talent like Paresh Rawal in reality. But if he indeed says something like this, I am really humble and happy.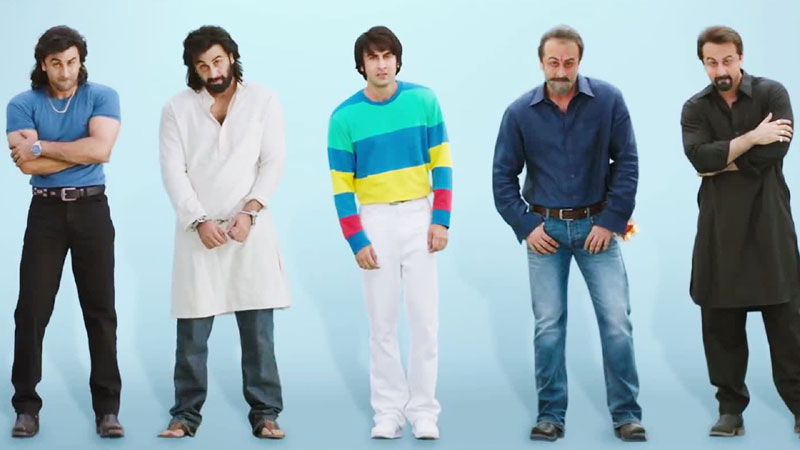 How are you feeling prior to the movie release?
The anticipation before the bang is always more exciting than the bang. Once the film is released and the result is out, one deals with it positively or negatively but an actor feels most alive before the film comes out. In this period, an actor anticipates people's first reactions. Its exciting.
You had played the role of Sanju, who was romantic as well as druggist and also had other shades in his character. Which part did you like most?
Of course romantic. I love love stories and romantic films because I believe any character does incredible things when he is in love. So I am only on the romantic side.
Name an actor with whom you want to work with?
I really want to work with Alia (Alia Bhatt). I was a big fan of her even before I had started Brahmastra (upcoming Bollywood film). I am really enjoying.