Homosexuality, in all practicality, is still not normal in Slovenia: Darko Stante
Slovenian director Darko Stante with his debut feature film, Consequences, created history as it became the first movie from his country to screen at the Toronto International Film Festival (TIFF) in nearly a decade. The film deals with homosexuality among young boys at a youth facility. Mainly shot with an inexperienced cast, Consequences has collected rave reviews, drawing comparison with the cult film Rebel Without a Cause. In a conversation with Stante and Matej Zemljic, the lead actor, Suman Das and Sudipto Maity find out their experience. Excerpts
First and foremost, congratulations on your debut feature film. Tell us about the journey
I used to work in a youth facility, I'm still working there, but I was a regular teacher before. I got the inspiration for this movie while working there. While coming up with the story, I thought, well, what will be the scenario if some of the people in the youth centre are homosexuals, what will be the reaction. That is how I started writing the script and it got made.
Among other themes, the film deals with homosexuality. How's the Slovenian attitude towards homosexuality? Do you think this movie will cast a new light on the subject?
On a formal basis, homosexuality in Slovenia is accepted. But, practically, it does not work that way, not outside the big cities. In smaller communities, homosexuality is still a problem, because people still don't accept the LGBTQ people as normal. I wanted to present it like that. Even now, people in Slovenia still don't know what the film is about. We will try to sell it in a different way. I don't know, but (pauses) a few of them will surely be shocked.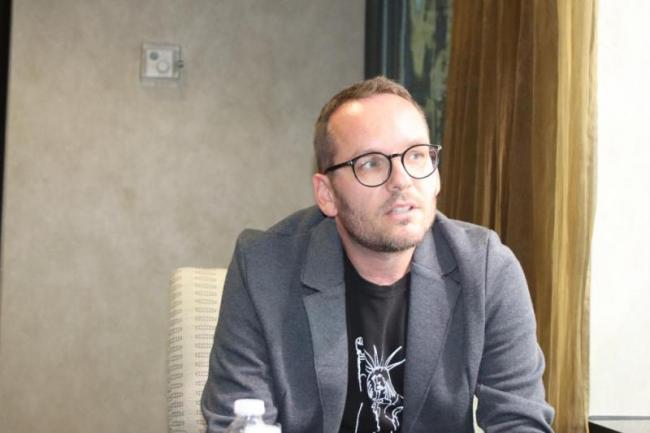 How did you meet Matej?
I knew Matej for a long time. We had done a few short films together and I knew he was great. So, I told him that I was going to shoot this film and invited him to come.
Was he the first choice to play the lead character?
I tried some other actors for the part. I wanted to see if others could bring me something new, something different. After a few auditions, I decided Matej was the one. We connected very well. He too auditioned for some other roles (in the movie) as well.
Matej, tell us about your experience of working in the film.
I was a bit scared to be honest when I was offered the role. I wasn't sure if I could pull it off. I am primarily a theatre actor and this is my first major role. Talking about my character, I am not at all like him, I am a totally different person.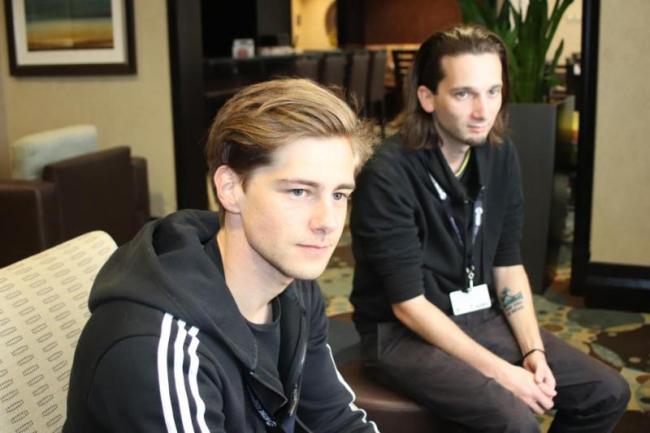 How's Darko as a director?
Darko calmed me down. He gave me the confidence and having worked with him for long in other projects, I was confident about his directorial abilities. Darko also managed the other actors very well. I also feel that acting in this movie is better that it is in other Slovenian movies. It was very organic.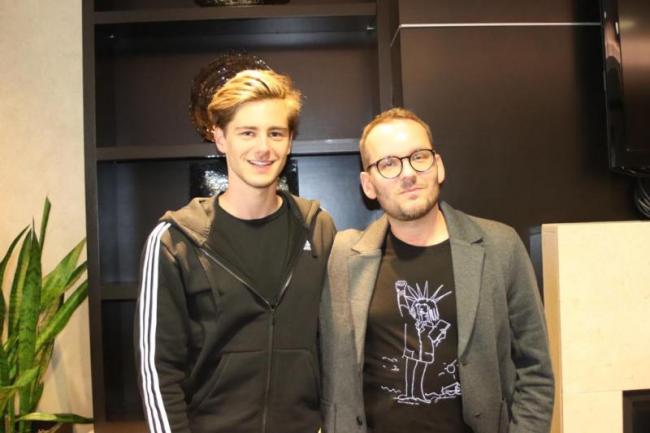 Matej compared to your other works, where does this one stand?

Like I said, I am mainly a theatre actor, so, this was a huge opportunity. In Slovenia, you are mostly typecasted. This role was against my expectation. So I enjoyed doing this film.

Finally, why did you decide to showcase your movie at the Tiff?
It is a big festival and I am happy that the movie premiered here. Having your movies premiere at the TIFF is like wow! It is a great opportunity
Images: Radha Bose/IBNS
Movie still: TIFF.net