IBNS-TWF Canada correspondents Sayantan Banerjee and Suman Das caught up with Sa Re Ga Ma Pa 2017 winner Jimut Roy as he headlined the Durga Puja celebrations at Bongo Poribar Durgotsav in Oakville, near Toronto
Q: How has life changed before and after winning the reality show?
Jimut: Life has changed drastically in reality. Imagine a boy with Rs 400 in his pocket and now he suddenly has Rs 4 lakh. That's the type of change that happened.
A lot more responsibilities come on your shoulders. The competition phase goes away and the need to concentrate on individual work becomes more important.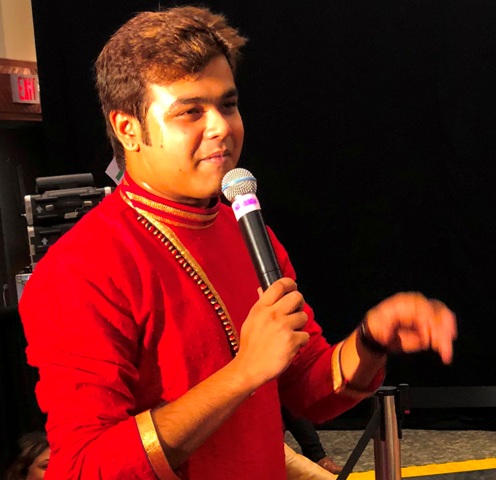 Q. Please elaborate
Jimut: A lot of new connections happen after winning such a show. Recognition facilitates in getting funds and acts as a bridge to enter the music industry. It helps in doing individual work but promoting one's work is still a challenge.
Q. What are your plans for Bengali film industry Tollywood?
Jimut: I have already sung in two Tollywood projects, one with Jeet Ganguly that comes from the production house of Prasenjit Chatterjee. I also do playback in 3-4 mega serials, like Rani Rashmoni which is very popular. I lend voice to the character of Rajchandra.
However, my focus is to create rather than be a part of creation. I always wanted to be a music director. The struggle here is a bit different as I have to start from the grassroots. If not for Sa Re Ga Ma Pa, this funding to create my own label of music would not have been there.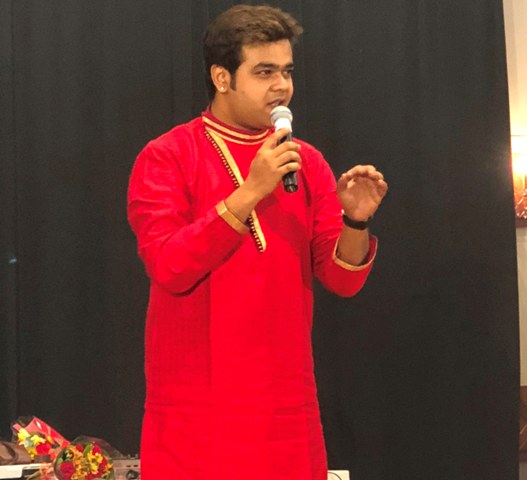 Q. How is your family adjusting to your fame and popularity?
Jimut: They are still the same. They still scold me if I do not do my riyaaz properly. My father is still my inspiration. He tells me now that you are a known face, there is more responsibility on you. You have to keep on improving.
Q. Which music director's works you like the most?
Jimut: I like the works of duo Ajay-Atul. Among Bengali music directors, I like Indradip Dasgupta, Jay Sarkar's works.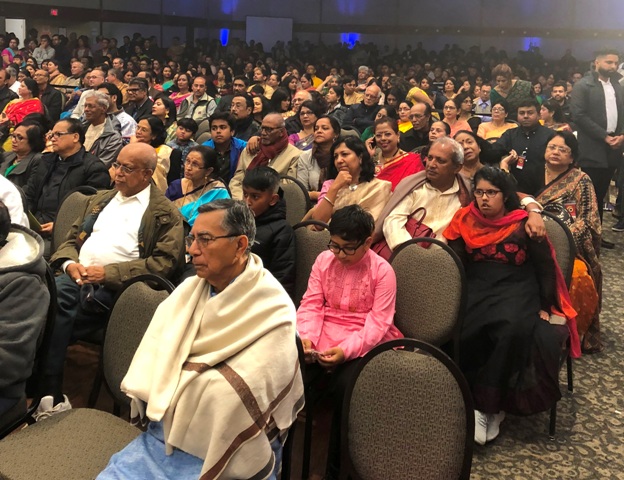 Q. What about Anupam Roy's music?
Jimut: He belongs to another segment - very trendy music and realistic lyrics. I like to listen to him but I don't like to follow or imitate him.
Q: As you said you want to be a music director, what are you doing on that front?
Jimut: I want to do some series, as the album concept is not so popular anymore. I want to create 3-4 singles and when combined they would become a short film. I like to compose photos and screenplays too.
Q: What has your experience been here in Toronto? The crowd reception.
Jimut: The initial euphoria is subdued now. I have earlier toured the US where I have done 18 shows and it had been very hectic. I have enjoyed my travel and experiences. What I want now is to leave a lasting impression on people's mind, wherever I perform.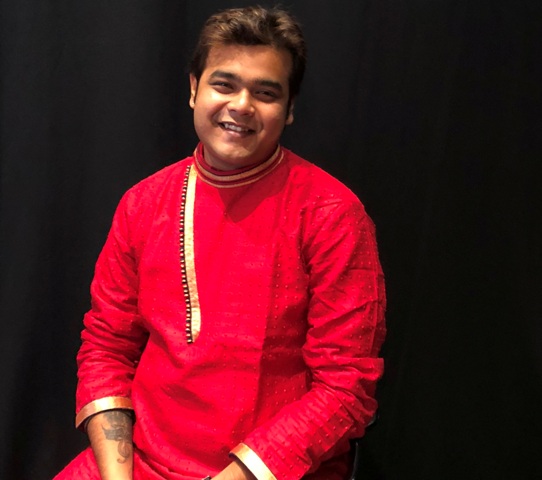 Q. What are your plans for Bollywood?
Jimut: Not only Bollywood, I also have plans for Hollywood. I spend nights listening to artistes like Christina Perri. It's all about destiny. I would do my work honestly and let's see where my work takes me.
Picture Courtesy- Suman Das