The nightingale of India, Bharat Ratna Lata Mangeshkar, needs no introduction. Her fan following is legendary. Even then it needs an obsessed admirer like Snehashish Chatterjee, a singer himself, to compile 19 volumes titled Lata Geetkosh containing all the songs sung by her. In a tete a tete with Shoma A. Chatterji, he talks about his journey
You are now famous as a walking-talking encyclopedia on Lata Mangeshkar. How did it all begin?
Being a music teacher myself and a practising vocalist, I was worried about the lack of access to details about the long musical journey of one of the greatest musicians and vocalists India has ever produced. She is our national pride and many of us worship her as Goddess Saraswati in human form. Instead of complaining about what has not happened, I decided to do something about this myself.
What is this "something" that changed the direction of your life and work?
When I was a student at Rampurhat College in Nalhati much before we shifted to Serampore, a suburban town in West Bengal, I had a dream. To compile a database that would contain every single song Lataji has sung and be available to music lovers and practitioners across the world and would keep her work alive for the future generation. So I began the work in-between college lectures. But at that time, I wasn't very serious and didn't imagine that this would lead to something as big as this.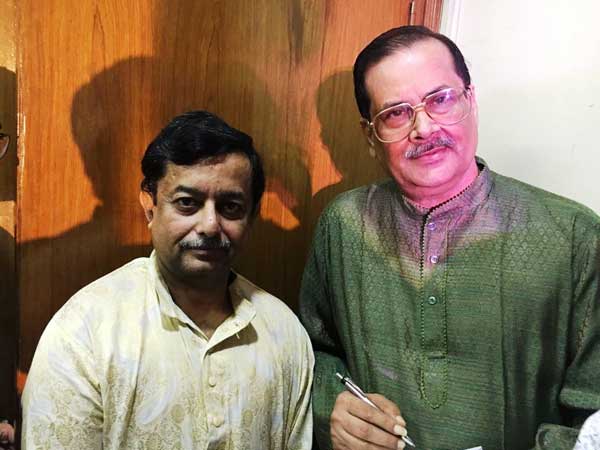 When did you take it seriously?
After graduating in 1990, I came to Kolkata and got introduced to a noted music archivist Surajlal Mukhopadhyay. We discussed every piece of music Lataji had sung I consider him my mentor because he taught me how to go about collecting and creating a database on Lataji's songs in a scientific and methodical manner.
You are considered the greatest living expert on Lataji's music.
I don't know whether I am the greatest living expert on her songs and music today. But I was convinced a long time ago that her innings cannot be measured in terms of quantity alone; her versatility as a singer is without parallel. I have not only collected her music in the form of records, cassettes, lyric notes and so on but also other items since 1990. She is a great musical polymath who could sing in multiple languages, in different genres and different moods, score soulful tunes, pen her own lyrics at times and lend her voice to message-driven dance dramas. I humbly feel that it is my moral duty to conserve and also restore some of her 'lost' music and that is how Lata Geetkosh was born.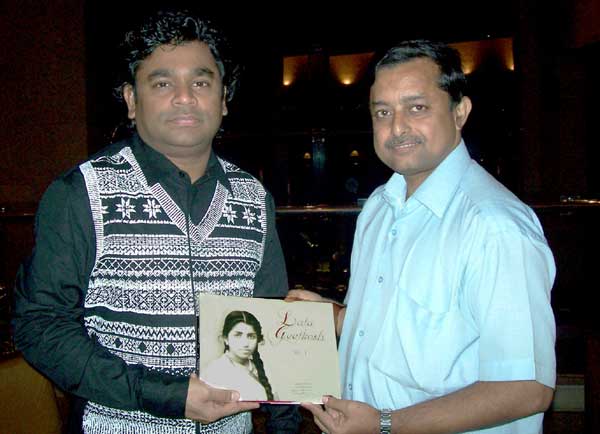 What does Lata Geetkosh comprise of?
I have aspirations to bring out 19 volumes of Lata Geetkosh over the next few years. I knew what a Herculean task it would be. Imagine compiling volumes of all her songs sung in 34-36 languages with lyrics and as I went on about this work, I realised it would run into at least 19 volumes. Most of us are not aware that Lataji has also sung in languages like Malaysian, Swahili, Russian, English and other languages from abroad. Voume I, brought out after a long struggle in 1997, covers almost all the Bengali songs including lyrics in Bengali and Devanagari scripts. Acording to me, she has sung 224 Bengali songs so far. The sixth volume of the Geetkosh was published in May this year.
How much have you covered till now?
From Volume II to Volume VI, I have collected all her songs in Hindi and other Indian languages. As of now, I have a collection of 6000 songs sung by Lataji. I still don't know how many songs she has sung through her life, but media reports say that she has lent her voice to around 72,000 songs. According to my knowledge, she has sung in 35 languages . I am now searching for the songs she sang in Russian and Latin.
How do you go on collecting other collectibles related to Lataji?
Earlier, procuring souvenirs and testimonials was really quite tough because when I began, there was no Internet and social network sites. In the early 1990s, even courier service was not there. I would assemble a lot of the stuff from the Kolkata's Wellington Square and Sealdah Market and also from other cities like Mumbai, Hyderabad, some shops in Puri. Two songs from Odiya films Arundhati and Surjamukhi were accessed from Bhuvaneshwar. I even collected material from overseas like California and Sharjah. Slowly, friends and well-wishers began to pitch in with pictorial and textual data, letters and parcels via the postal department and so on.
Have you met Lataji in person and what was the feeling like?
I had written to her while working on Voume I of Lata Geetkosh. There was a brief response but the dream meeting was yet to happen. In 1993, there was a programme to be attended by Lataji at the Salt Lake Stadium. I smuggled myself somehow to the backstage. Latajit was taking a short break between recitals. Hridaynath Mangeshkar's son Aditnath introduced us. But I was speechless for the first few seconds. Meeting her in flesh and blood was beyond my dreams. She said "Namaste" and I touched her feet. Later, I met her several times. Every year, on Lataji's birthday, I prepare a DVD of select songs of hers and send it to her.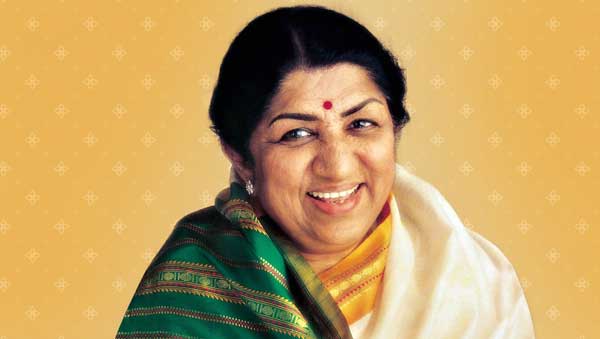 Have you ever been to her residence?
Yes. In 2006. That has been one of the best days in my life. After a little talk about music and my love, I requested to get a glimpse of her room. She was surprised. "There is nothing in my room," she said. She was right. It was a simple room, a single bed with drawers, a dressing table, and a small wardrobe. What was interesting was a big poster of a little child with fingers on its lips and the word "silence" in bold letters written across the face. Beneath this was written "Genius Inside." Can you beat that?