Entertainment
I was happy to be there (at Deepika-Ranveer wedding reception): Katrina Kaif
Katrina Kaif scorched the internet with her sizzling looks and dance moves in the song Husn Parcham from Aanand L Rai's Zero, releasing on Dec 21. At the launching event of Husn Parcham, the 35-year old actress spoke about the film as well as her visit to Deepika-Ranveer's wedding which created a buzz. IBNS-TWF correspondent Souvik Ghosh brings some excerpts
How do you manage to look so beautiful in every dance numbers?
I am super-excited about this fun song. I worked with Bosco (Bosco Martis, Choreographer) after a long time. This song introduces my character Babita Kumari in the film. It is just about having fun and celebrating beauty and one's self.
How much efforts did you put in to rehearse the dance?
Actually for this song, we didn't put many hours due to few constraints. But Aanand sir (Aanand L Rai, director) and Bosco told me to have fun. That's what I enjoyed after a long time. It's just about making super-good time.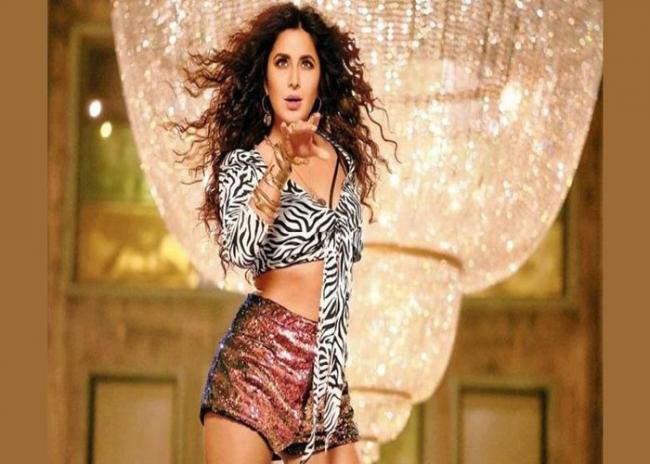 You have come up with a different look in the film. Who have suggested you the curly hairs for Zero?
We were doing a shoot for Vogue with Anaita Shroff (Anaita Shroff Adajania), who is a wonderful leading stylist. Anaita is responsible for creating all the stylist looks for Dhoom series. We worked together for Dhoom 3. So she was responsible to create the look in this song as well. We just wanted it to be really fun and different. So we picked up the curly-hair look from the Vogue photo shoot. I really enjoyed working with Anaita.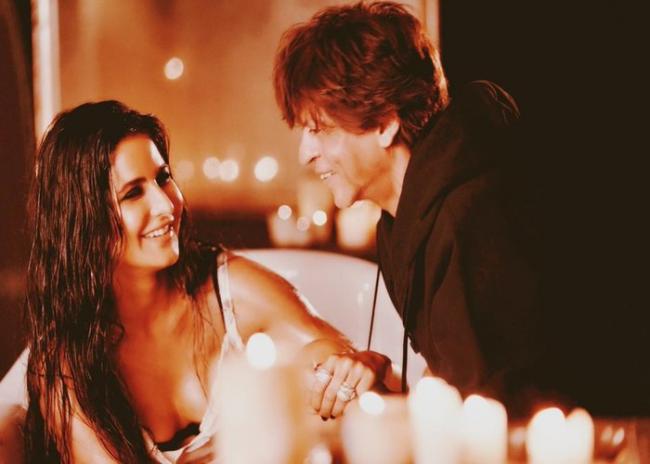 You have completed 15 years in Bollywood and also tasted both success and failure. Where do you see yourself from now on?
I feel I was fortunate to experience so many beautiful things in last few years. I have gone through ups and downs but I feel fortunate to be a part of a film like this (Zero) and work with the kind of talents like Aanand sir, Shah Rukh (Shah Rukh Khan) and Anushka (Anushka Sharma). As long as I am getting the opportunity of showcasing, learning and taking my art form forward with the best people we have in the industry today, be a part of the best films and work with the best directors, I am very grateful. As long as I am learning something even if it is small, improving in my craft and giving my audience something new, I feel quite happy.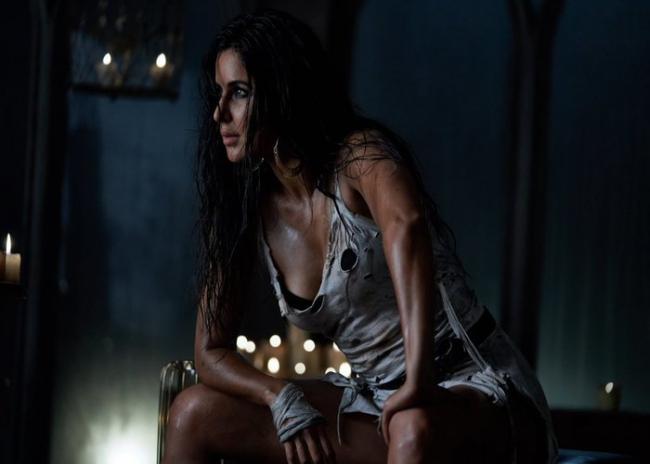 You looked beautiful at the wedding reception of Deepika-Ranveer (Deepika Padukone and Ranveer Singh). You have also started following Deepika on Instagram. Is a new friendship blossoming with Deepika?
I was invited to the wedding and I am a kind of person who reacts mostly instinctively and emotionally. I felt it in my heart to go so I went. We had a wonderful time. We danced to the wee hours in the morning and I ate the chocolates so I might not be invited to any of their functions again (smiles). There was a lot of warmth among all. I was happy to be there.