Paoli Dam is a versatile actress who now has made her mark beyond Tollywood, and on the OTT platform. She is ready to jump into any film or role that challenges her courage to do the unusual and her talent. She opens up to TWF correspondent Shoma A. Chatterji on her journey from television to Bengali cinema to Bollywood films
How do you define 'acting?'
It is not easy to define 'acting' because I am still going through a learning process of becoming one. Acting to me is observing life as you see it and express it the way the director wants you to do. The final outcome depends on the degree of freedom the director gives you to express yourself. Actors should be like water that moulds itself to the shape of the vessel it is poured into. However, I often put in my own suggestions about a role.
How do you see yourself as an actress?
I am a blend of a director's actress and a natural one aspiring for perfection. Atanu Ghosh, one of the most talented directors in Bengali cinema today, had described the character of Takhan Teish to me in detail. Gautam Ghosh exacted every inch of my potential for both Kaalbela and Moner Manush. I enjoyed both the roles though Prosenjit overshadowed me completely in Moner Manush. Kamala's character in Moner Manush was a gruelling exercise in training, practicing, acting, dancing in harmony with the vagaries of Nature. Madhabilata, the character in Kaalbela is famous among readers in Bengali and known as a strong woman who emerges stronger than the man she loves. [Late] Bappaditya Bandopadhyay was a cool director who allowed me to interpret the character (Kagojer Bou) in my own way. He worked with no script at all.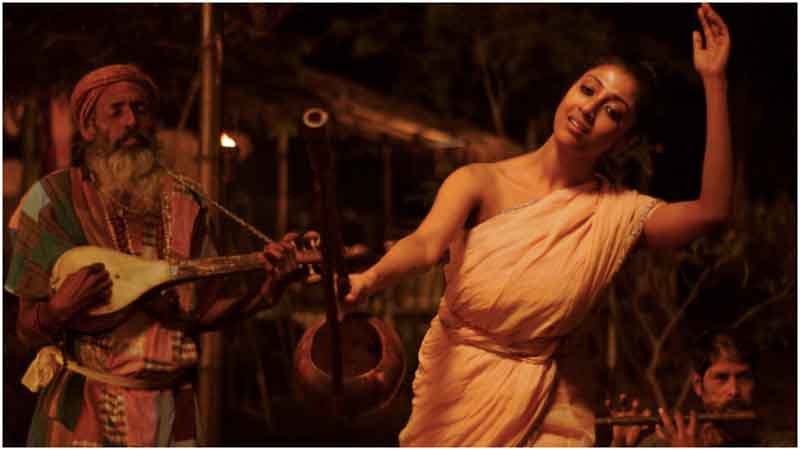 You were recently seen in Bulbbul and Raat Baki Hai, two OTT releases. How do you look back on these films?
I look back with pleasure on these two OTT releases because the characters I portrayed not only projected a strong woman with a mind of her own but also a kind of regal bearing, something that demanded a different approach from me. Raat Baki Hai specially offered the opportunity of working with very good actors from the industry like Anup Soni and Rahul Dev.
You are present across different spheres- Tollywood, Bollywood and Hindi OTT serials. How do you choose the roles?
It all depends on whether the film or the serial has a strong woman character as its base. Of course, other elements also count but right now, this perspective of the film matters to me, that is, scripts that offer a strong woman's view. Today OTT has broadened the horizon. There is no language barrier anymore. So many actors from language cinema, Bengali, Punjabi, Gujarati, and South, have come on to OTT. I am just one of them. Because of the digital space, we see much more interesting content. There's competition too, so everyone wants to give their best.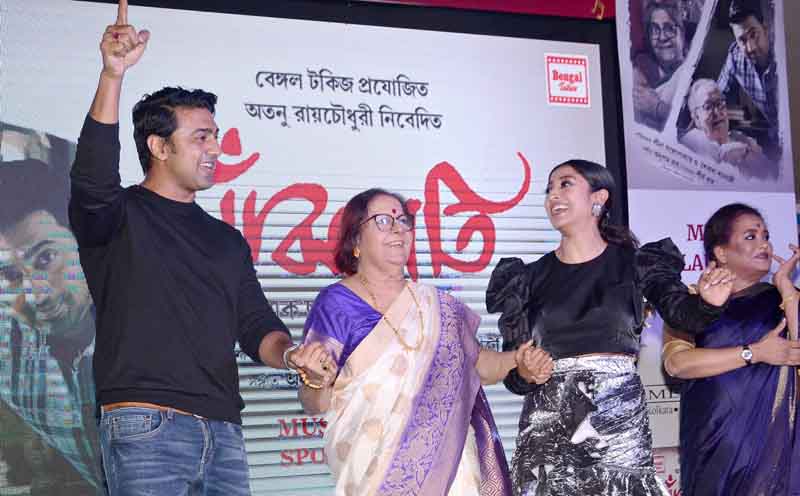 What has been the upward climb like?
I don't know if this can be called an 'upward climb.' I am still climbing as far as I am concerned. If I can call it an upward climb, it hasn't been easy. I struggled for five long years without getting either good roles or money or recognition. I got offers for ramp shows. I turned them down because I was determined to do something that would place me on a plane of recognition and success. I want my audience to respect me as a committed actress. I could not have done that through insignificant ramp shows. Patience and hard work count in the long run.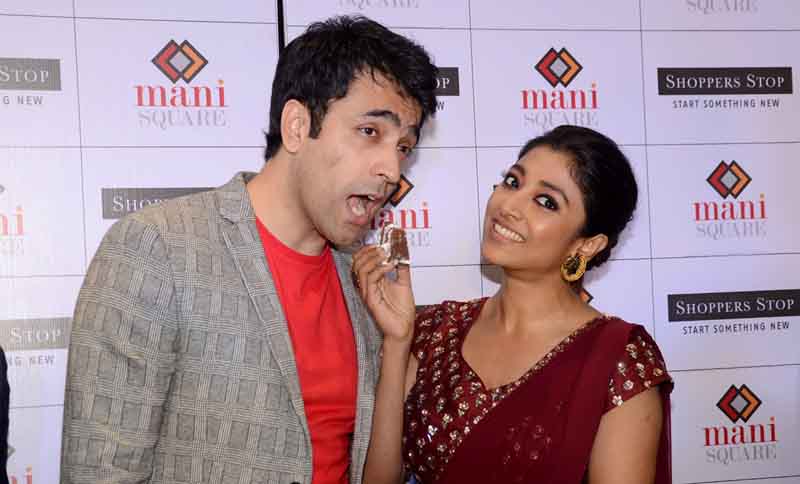 You had once said that you thought of films as a source to earn pocket money. How did that change?
I have now become greedy as an actor. Today, the characters I choose should stand out and create an impact even if they are there for a limited duration. But when I started out, I didn't look at it that way. Initially, it (acting) was like pocket money for me. I was enjoying it, learning from the process, but I didn't think I had to prove anything. It wasn't like I had to really convince filmmakers regarding my potential. It isn't that you get great films every day, but whatever I got, I chose the best out of it.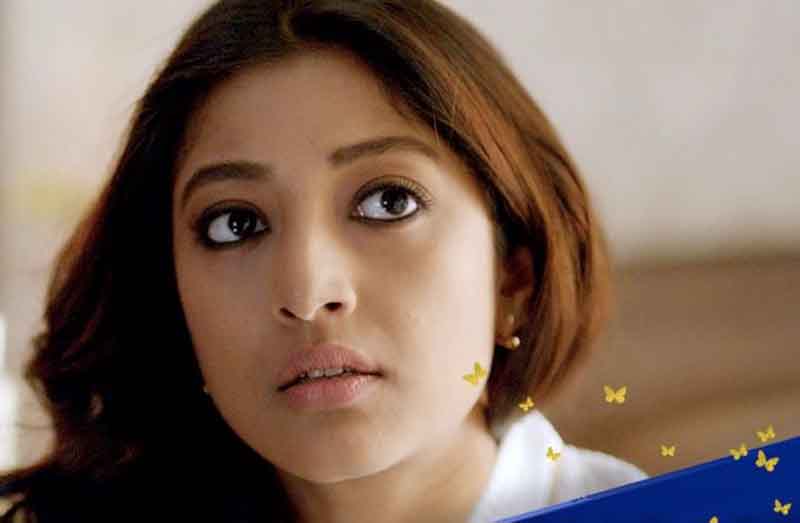 How do you define your image as one of the boldest actresses in Indian cinema?
I have done it in many films in different ways. I went completely nude in Chhatrak, a 2011 Bengali erotic film directed by Sri Lankan director Vimukthi Jayasundara which was screened at the Cannes. I did a bold character in Hate Story with the focus on the exposed body, not the character or the role or the film, and everybody went ga-ga. I have done Thana Thekey Aashchi in which I don't have a single spoken word. I played a double-faced Bengali woman who works in soft-porn movies in Takhan Teish. Moner Manush has a very bold scene where I try to feel whether I can arouse Lalon Fakir sexually. In Bappaditya Bandopadhyay's Kagojer Bou I play Priti, an independent girl who is ready to do anything to realise her material ambitions even if this means sleeping around or exploiting a gullible man with promises of marriage.
So you have no inhibitions in displaying your body?
I have been a trendsetter but didn't go painting the town red about it. I was the first to declare that I don't have any inhibitions when it comes to work. It doesn't mean that I stomp around in a skimpy, two-piece bikini just for the heck of it. I have done a love-making scene completely in the nude for Chhatrak and have spoken about it too. I broke the taboo and for a Bengali middle-class urban girl, that is something!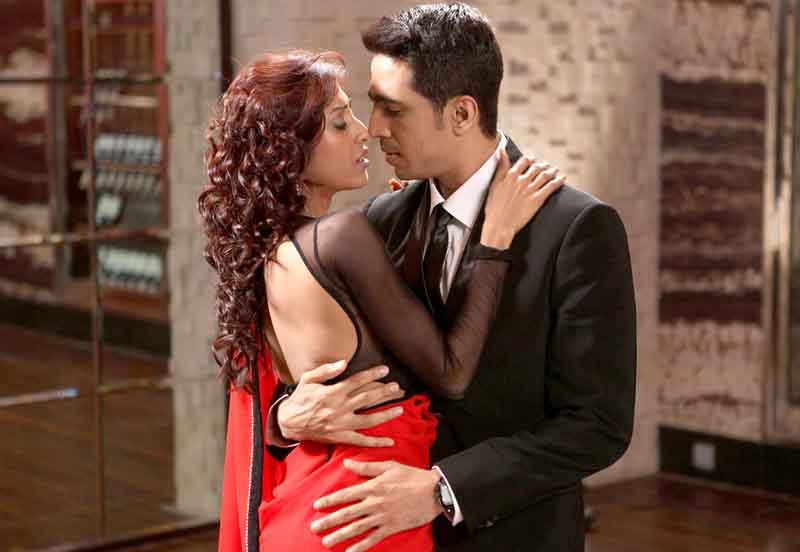 Words like 'hot', 'sexy' and 'bold' have become prefixes to your name. How do you react?
I take them as a compliment because they prove that I am a familiar face, figure and actress within the film world. It also depends on how a scene is picturised that can make an actress look extremely sensual and sexy such as Smita Patil does in the song "aaj rapart jaaye to hame naa dikhayio.' But though I consider Smita Patil and Zeenat Aman as icons, I would like to be remembered as Paoli Dam and that's a promise!
Your experience in Bollywood?
The industry has been very kind to me. I am happy that I debuted with Hate Story and despite that I didn't get typecast in Bollywood. I am doing different kinds of roles in Hindi cinema. I also loved the role I did in Ankur Arora Murder Case where I play a lawyer. I am very proud of having proved myself in Bollywood despite being an outsider. I know it is difficult to make a mark in Bollywood if you are an outsider. I do not have and never had, any godfather and I am happy that I have reached here without any backup.
(Shoma A. Chatterji is a national award winning film critic)