Ashok Mahajan, Past Rotary International Director and Past Trustee The Rotary Foundation in conversation with Subhojit Roy
Despite a healthcare system beset by severe problems, India has ushered an achievement to be proud of. The country faced unique challenges in eradicating polio. Among them was the high population density and birth rate, poor sanitation, widespread diarrhoea, inaccessible terrain and reluctance of a section of the population in certain pockets, to accept the polio vaccine. Despite these obstacles, India proved to the world how to conquer this disease: through the strong commitment of the government, seamless partnership comprising the government, Rotary clubs, WHO and Unicef, and above all the tireless hard work of millions of front-line workers - vaccinators, social mobilisers and community and health workers - who continue to implement innovative strategies to rid India of polio One of the key figures among Rotary's volunteers was Mr Ashok Mahajan and here he talks about the successful fight to eradicate polio.
Ques: Polio Eradication program has been a success story globally despite a few remaining pockets, tell us about the journey
Ans: Rotary International took a giant step in the field of global humanitarian service, when it took the decision to eradicate polio from the face of earth. Our partners in this crusade, namely WHO, UNICEF, CDC joined us soon to envisage the second health sector revolution, after the eradication of small pox.
We have come a long way since the times when 3.5 lac children in 125 countries were known to be afflicted by polio – a lot many were perhaps not even reported – to a figure of only 22 cases in 2017 and only 17 cases as of now in 2018 in only three countries in the world. India showed almost 500 polio cases every day and now India is Polio free for over seven years .
We are on the threshold of creating a history but the path until now, was full of excitement, frustrations, new learning, enormous experience, incredible hope & extraordinary commitment by staff of Govt. of India, WHO, UNICEF & Rotarians.
Rotary's main and first task was to raise adequate funds for this ambitious goal. Rotarians from all over the world have always surpassed the target of fund collection. Till today, we have disbursed over $ 1.7 billion for polio Eradication.
Bill & Melinda Gates Foundation has contributed handsomely and are continuing to do so for Rotary's polio eradication program. Gates Foundation is convinced about the transparency, optimal utilization, an excellent management of funds by Rotary and also of Rotary's reach in almost all the countries in the world and within the countries, to the far reaching communities through its club.
Rotarians have played an important role in raising funds for WHO, UNICEF & CDC by various Govt's . like USA, Canada, Japan, Australia, Korea and many more. All these countries are free from polio for decades, yet continue to commit funds for polio eradication for our part of the world .
Govt. of India has also taken exemplary steps in this direction. Each year, Govt. is earmarking crores of Rupees exclusively for polio immunization. It may be noted that most of the funds disbursed by Rotary International go directly to WHO & UNICEF headquarters for various aspects of polio related work.That includes surveillance, virus detection laboratories, social mobilization, vaccine procurement etc. Relatively only a small part of funds is given to Rotary's India National Polio Plus Committee. To this date Rotary International has committed over Rs. 1400 crore to India for polio eradication.
India also has not lagged behind in fund generation. We have Smt. Rajashree Birla, the Chairperson of Aditya Birla Center for Community initiatives and Rural Development. They have not only given over US $ 12 million but have taken a leading role in the actual immunization. Rtn. Harshad Mehta, Mittals and many of the Rotarians have also contributed handsomely.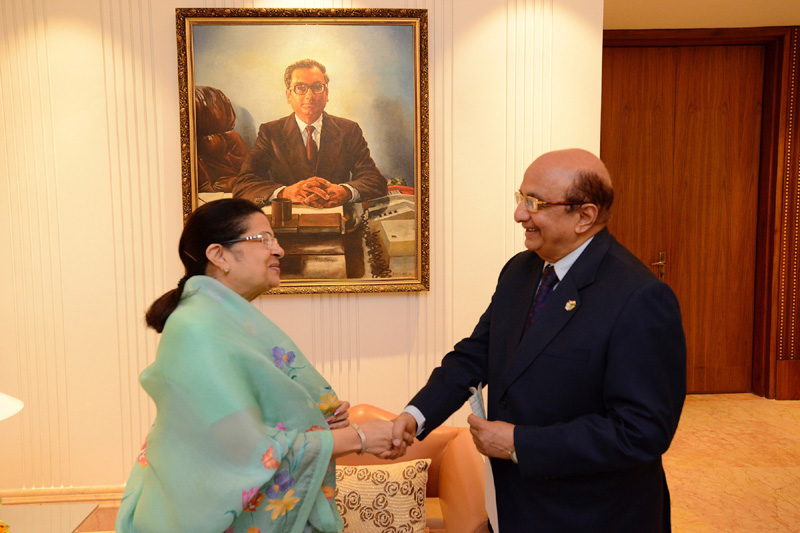 Ques: Tell us about India's success and the role played by Rotary.
Ans: Rotary India played a pivotal role in making India polio free. We played a major role in convincing Govt. of India to take up this challenge. India National Polio Plus Committee (INPPC) and all the Rotary International 's general officers of India, have been fully engaged with this program. INPPC has given IEC material such as banners, aprons, caps, posters, comic books, whistles, plastic balls to all the clubs since 1995. Special needs such as marker pens, ice boxes, umbrellas, cell phones, boats have also been provided wherever needed.
INPPC undertook polio corrective surgery projects in UP & Bihar. Over 4500 surgeries were performed on the polio victims. This lead to enhanced faith of community on our humanitarian work.
In UP, where there was a significant resistance to vaccination, Ulemma committee was formed in 2006 . After much efforts and sensitive handling, all the ulemmas in UP supported our mission. Prominent Muslim board members gave vaccine to their own children in front of TV cameras. That lead to widespread acceptance of the vaccination.
Malegaon in Maharashtra posed a similar problem. Over 3500 families resisted vaccination. Thus nearly 15000 children remained unimmunized. Sure enough, in 2008-2009, three cases of polio type P-1 were reported there. Here the situation was worst than that of Western U P . Here apart from the people there was tremendous resistance from the medical fraternity as well as from the local Urdu Media . Once again, due to the tremendous efforts of local Rotarians , NCM & myself along with WHO staff, we could bring the resistance down to less than 600 families.
We formed Ulemma committee in Malegaon also. Initially they were reluctant and it was uphill task to take them on board . Many visits were made in Malegaon and to tell you the truth many a times meetings with Ulemas were organised in Muslim Crematorium and we used to sit on the floor to discuss the issue or to say to convince them why their children needed Polio Drops.
But once convinced of the program, they made sure that announcements were made about the need of vaccination from almost all the mosques in Malegaon. We addressed all the medical practitioners in Malegaon and made them support the cause. Visits were made to the families where polio cases were reported. Yes , initially Urdu Print Media opposed vaccinations but once the Ulemas and Medical Practitioners were convinced to join hands with Rotary , Media supported the program. Indeed it was an uphill task but the determination of Rotarians of Malegaon saw to it that success was achieved.
India National Polio Plus Committee has been organizing Polio Orientation meets at the National Level, District Level and also at the revenue district level. It has also played a major role in Advocacy. Every member of the committee was fully involved to achieve success.
We remained engaged with the highest political & bureaucratic leadership in the country. We took the support of film stars, sportsmen & prominent citizens. We also played a major role in media advocacy.
I must at this state, humbly acknowledge the work done by our partners. Govt. of India & all the State Govts who played a stellar role in this mission. Over 25 lac health staff, worked tirelessly in over 7 lac booths in all on NIDs & SNIDs.
I have seen them working in sun, rain, on hills & in remote areas in marshy lands and in challenging areas of interiors of UP & Bihar. Over 2 crore houses are visited after every NID to make sure that every child is vaccinated. Needless to say that practically every weekend I used to find myself in some parts of Western U P along with the Local Rotarians to monitor the program.
Surveillance Medical Officers of WHO did superb micro planning , established, what is now accepted as the world's best surveillance network and monitored every aspect of the program. WHO polio headquarters in India always guided us & helped us in every stage. UNICEF also established a highly efficient social mobilization network.
It will be unfair on my part if I do not express my feelings towards all the Rotarians of India. Rotarians took up this program passionately & dedicated themselves entirely to our first & only corporate global initiative. They all , gave so many voluntary hours of service that it's impossible to even quantify it. All I can say, is that the value of their services is absolutely priceless.
We still have a few years of work ahead of us. This requires enormous funds. We will continue to raise funds for polio.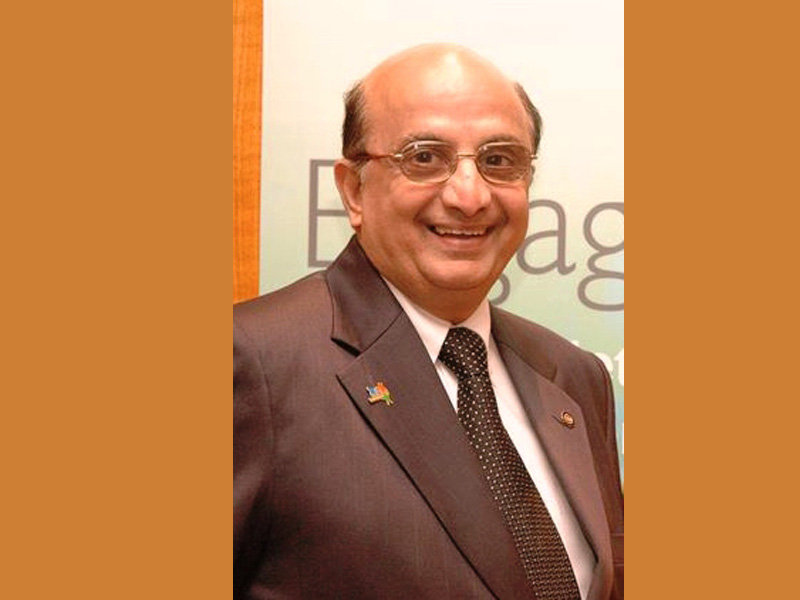 Ques: What are the challenges ahead?
Ans: Yes ! we are on a threshold of creating a history but the last lap of marathon is always the most difficult. We are very near to our dream of polio free world but there is a gap between cup & lip.
India is polio free for the last over seven yrs but as long as the polio virus hovers in our neighbouring countries, we are not safe. For years together, in the past, India exported polio virus to almost all the continents of the world and now it can come back the same way hence we must remain vigilant and we are more vigilant than what we were in the past .
We have to promote Routine Immunization as still there are some pockets where children have not received even a single dose of polio , they are always vulnerable . And always remember POLIO ANY WHERE IS POLIO EVERY WHERE .
There is no room for program fatigue or complacency. We the Rotarians will have the same level of commitment and passion, as we were having for the last 30 yrs.
The virus is on the back foot but we need to break the back of it forever. We will create a history when polio virus is destroyed from the face of earth . We are fully aware of the fact if we do not run with vigour, zeal and total dedication to complete the marathon, history will not spare us. I am however confident that, as we the Rotarians have so often done in the past, we will always do better than the best to make the world polio free.The day world is declared Polio Free we all will celebrate but till then we cannot rest . Now our slogan is END POLIO NOW and KEEP INDIA POLIO FREE.