Health
Polio-free awareness car rally held in Kolkata
Kolkata, Nov 5: Rotary District 3291 and different Rotary clubs brought out a car rally for the cause Polio free India recently starting from Kolkata's Rotary Sadan area.
This is in continuation to the World Polio Day which is observed on Oct 24.
The rally had over 40 cars and over 100 Rotarians displaying banners of 'Keep India Polio Free' messages, highlighting Rotary's role in eradicating Polio from India.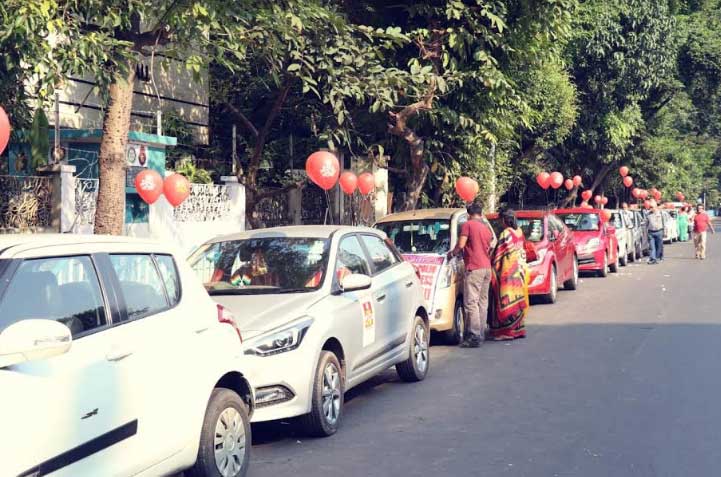 The impressive colorful rally covered over 30 kms across the city
On the occasion District Governor Mukul Sinha said, "I am delighted to see the enthusiasm of Rotarians to keep up the spirit to keep India free the menace of polio. We played the most crucial fight to make India polio free and the Government of India ackowledged the ame but we can't afford to slacken and this rally symbolized our spirit for a polio free India."