lifestyle
Starmark, in association with Readomania, hosts the release of Jayant Kripalani's new book Cantilevered Tales
Kolkata, July 8 (IBNS): Kolkata's largest bookstore chain Starmark, in association with Readomania, hosted the release at its Quest Mall outlet here of Cantilevered Tales – the new book of film, television and stage actor, writer and director Jayant Kripalani.
After the release, the author was in conversation with Rita Bhimani, Founder and CEO of Ritam Communications, and the Chief Guest – well-known ex-journalist Kishore Bhimani.

Jayant Kripalani is a film, television and stage actor, writer and director, known as one of India's first small-screen stars for his work in TV serials of the 1980s like Khandaan and Mr Ya Mrs, and Ji Mantriji (2003) – the Indian adaptation of BBC's satirical sitcom Yes Minister.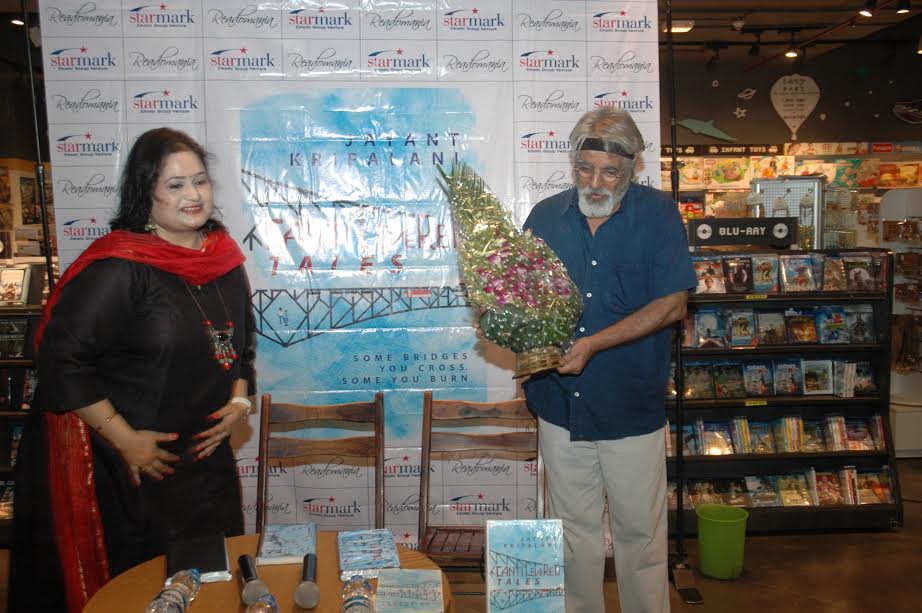 He has played character roles in films like Heat and Dust (1983), directed by James Ivory, Rockford, in the Bollywood sci-fi thriller Alag, in the 2008 blockbuster Jaane Tu. . .Ya Jaane Na, in 3 Idiots, and, most recently, Hawaizaade and The Hunger.

He wrote the screenplay for Shyam Benegal's film Well Done Abba.

He also wrote the scripts for the original Ghar Jamai which was aired in the old TV days of Doordarshan

Cantilevered Tales is a story about people, their quirks and why they become who they become and lots of laughter.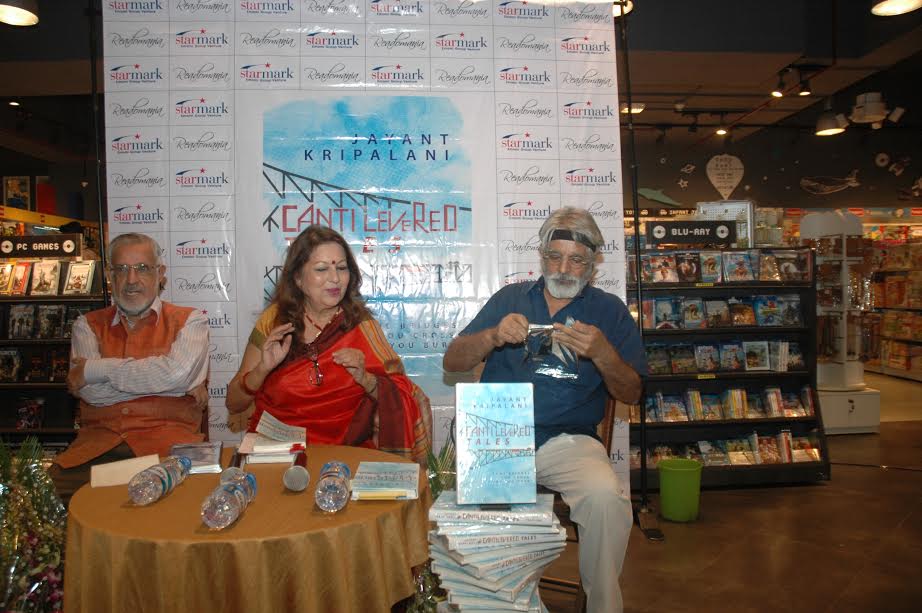 While talking about the book he said, "I overheard a group of people talking about saving a water body from some unscrupulous builder, and started keeping tabs on them. Not because I was interested in saving the environment or even that small little lake. What did interest me were the disparate lot of people, and some desperate ones among them, who were determined that they were going to save a stagnant water body, which in my opinion had outlived its usefulness as anything at all, from becoming an office complex."

This is NOT a Builder v Helpless Citizen epic. In fact, that is the least important part of the book. This is about a group of inept people who you want to reach out to and protect, but you discover are more than capable of taking care of not just themselves, but of you too.