Diksha Modi, a Kolkata based designer, is running her own studio 'Kisses' which was launched around 2009. After getting firmly established in the city, she wants to keep her footsteps outside Kolkata into the bigger world of fashion wear. IBNS correspondent Souvik Ghosh speaks exclusively to her.
How did you get into this fashion world?
Honestly, it was not in my scheme of things! Perhaps it was pre-ordained. I actually wanted to be a journalist but was not allowed to study journalism. This was 10-15 years ago. So, I went on to do a BBA as I was not interested in doing anything else. It was during those days that my maternal grandmother, a designer herself, asked me to learn a bit about designing. For a year I trained under her, and by the end of it realised that I was not only good at it, but enjoyed it thoroughly.
Do you follow any fashion designer or adore one?
No, I do not particularly follow any one person or trend or style. I am, however, intrigued by the world of high fashion. I do really enjoy observing industry activities and other people's work, specially the finish, the cuts and silhouettes, which I feel are very interesting. There are some designers who I follow and one of them is Agni. I really love the drapes that he creates for men's wear. I feel Agni gives a different perspective on men's wear through his creations, more so for Indian men. I certainly cannot ignore Sabyasachi's exquisite craftsmanship or help admire the likes of Manish Malhotra. They are the pioneers and I have to follow them. As far as young designers are concerned, I enjoy looking at their work, observing what they are doing and the different work they create. I feel inspired by doing so.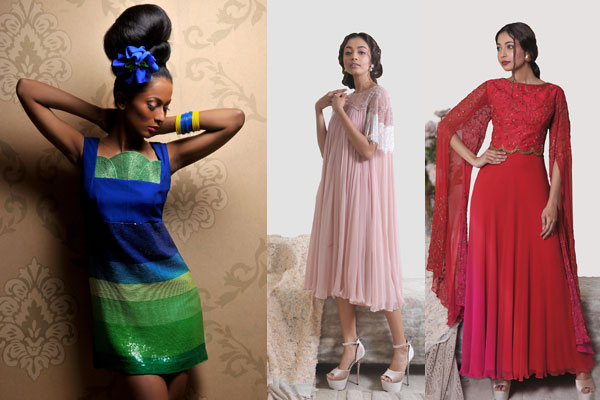 What is fashion according to you?
For me it is a person's personal style statement. It has alot to do with what one thinkslooks good on himself or herself, and that it should complement one's skin tone, body structure, and personality. Many follow the trends blindly and dress up in a way which is completely unsuited to their personality. Of course personal taste also matters. There are some who avoid wearing bright colours or loud statementsbecause of their personal preferences.
Have you seen the recent dress worn by Alia Bhatt at a fashion event which was designed by Manish Malhotra? Did you like it?
Yes, I loved it. What I loved most were the colours that he used. There were some basic colours and I just loved the colour palette he used. It was all shine on the top while the bottom layer was simple and sober and that made the entire outfit stand out so well. Of course, it was Alia who was wearing it which obviously helped (smiles).
You have opened your store in Kolkata and also trying to keep your footsteps outside the city. What are the challenges you faced being in this profession?
The first challenge was to make the multi-designer stores accept my collections. The first thing that these stores ask is whether one is an established designer or not, which other stores are stocking my designs and if one has participated in any fashion week. So, in that sense, it was challenging.But despite being a newcomer my collection was accepted by many high end stores, which in turn helped me to venture into the niche market. The challenges are there but I feel one can make it on their own with commitment, creativity and professionalism. Once people see that designers are giving quality designs and collections and are honest,the way paves itself.
What are the collections you are presently having in your store?
Presently, we are showing two collections—the Remnants of Spring, and the other is yet to be titled.Remnants of Spring is a very chic,high-end formal wear collection for young girls. It is fun and flirty and can probably be worn to a nightclub. The other collection is more like a day wear with which one can step out for a lunch with friends or a meeting with a journalist. It is for casual occasions.