lifestyle
Studio by Starmark hosts exhibition of curated Diwali collections
Kolkata, Oct 11 (IBNS) : Kolkata-based model Ishika inaugurated Deepawali— an exhibition of curated Diwali collections at the Studio by Starmark at 3, Lord Sinha Road, Emami Market.
Deepawali is an exhibition of handpicked collection of alluring handcrafted Diwali diyas and lamps, and an eclectic collections of utensils, home décor, tableware, dinnerware and so much more.

The exhibition has a unique utensil collection for all homes. In addition, there are exquisite hand-finished metal T-light holders.

The ethnic stone urlis are ideal for arrangement of floating wax diyas with floral petals.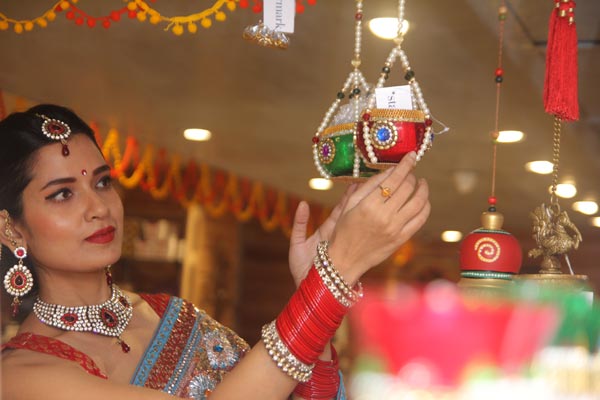 The variety of clay and metal diyas are truly beautiful for Diwali decorations.

There are stand and hanging diyas, bandarwals, rangoli, aarati thalis, Ganesh and Lakshmi, flowers and candles to add to the festive spirit.

The handmade clay diyas have been sourced from Gujarat, Maharashtra and from within West Bengal. A special collection of intricately embellished diyas with a jadau-like appeal, are also on offer. Studio by Starmark also has decorative candlestands, a variety of cookery books, CDs and Poker game sets.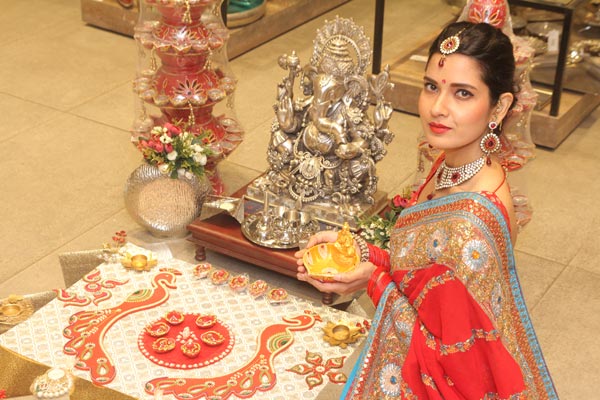 While describing the collection, Minu Jatia said, " Studio by Starmark is very international in its product collection. For the Deepawali collection we have followed trends that are being favoured. We have tried to showcase products that are Indian and also those which have a very international in feel and finish."

Besides Studio by Starmark, a selection of the special Diwali collections will be available at all Starmark stores at the Quest Mall, Mani Square and City Centre(Salt Lake) till end October, 2017 during store timings.

The price range starts from Rs 20 for the Deepawali collection.