lifestyle
Apeejay Kolkata Lit Fest announces Prabha Khaitan Woman's Voice Award
Kolkata, Jan 15 (IBNS): Apeejay Kolkata Literary Festival (AKLF) has announced a new annual literary award for emerging women writers in India called "Prabha Khaitan Woman's Voice Award".
The new Award, carrying a cash award of Rs 1 lakh, will recognize women writers in all Indian languages.

The winner of 2018 would be announced at the next AKLF in 2019.

Prabha Khaitan Woman's Voice Award is a joint initiative AKLF and Kolkata-based NGO, Prabha Khaitan Foundation (PKF), in association with Oxford Book Store.

The Award was formally announced by Sundeep Bhutoria, Trustee, Prabha Khaitan Foundation, at a special session "Women Writers: Shaping a New India" held at the Apeejay Kolkata Literary Festival and attended by veteran writer Nayantara Sahgal, Urvashi Butalia and Anjum Katyal.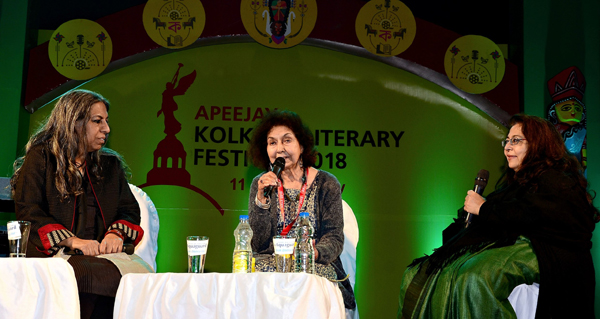 "It is very encouraging to see more and more women are making their mark in the literary field at the national and regional level. I hope this trend would continue to grow and spread in the coming years and the various issues of women, and their creativity, would be articulated through the various literature festivals held across India," said Sundeep Bhutoria, Trustee, Prabha Khaitan Foundation, at the sidelines of the AKLF session held at the lawns of St Paul's Cathedral, Kolkata.

"The aim of instituting this Award is to recognize creative writing in India by women writers and build a pan-India network of women writers by creating a forum for their work and facilitate exchange of thoughts and ideas among them at the regional level as well," Bhutoria said.

"We are delighted to be associated with this award which is a way of supporting and promoting new women writers' voices. We look forward to build new writing by women across the country," said AKLF Director Anjum Katyal.

Prose, poetry, playwriting, graphic literature and any other cross-genre form would come under the ambit of the Prabha Khaitan Woman's Voice Award.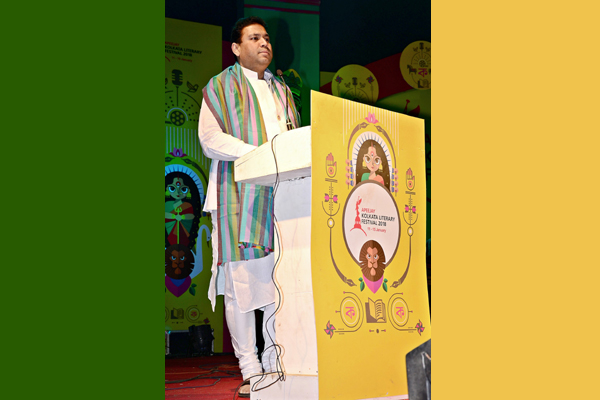 For the first year, only books in English (translations included) would be eligible.

The Award is open to authors of all ages with published work. The original publication can be in any Indian language, including English, but in the case of other languages.

A five-member jury, selected on a rotational basis, would select the winner. Urvashi Butalia, Jerry Pinto, Toshani Doshi, Anjum Katyal and Srijato Bandhopadhyay are the jury members for 2018.