Chefs and food experts say a popular American food craze continues to grow in India just like the Americans are now hooked to spicy Indian dishes. Shilpa Srivastava and Shruti Bora in India and Wang Hairong in the USA report
Millennials in India seem to have caught a fast-food fever from America with an invasion of burgers, French fries, and mac-n-cheese.
McDonald's restaurant - known for its trademark golden arches, chicken nuggets and salty fries – opened in India's capital city New Delhi in 1996.
Due to its success, other eateries featuring Western cuisine followed. There has been no stopping since then as outlets of McDonald's and other American brands dotted Indian metros in the past one and half decades.
The Quick Service Restaurants (QSRs) that began with opening of McDonald's are currently growing at a compounded annual growth rate of 25% and is likely to touch the INR 250 billion mark by 2020, according to an analysis by India's apex industry body ASSOCHAM.
Now, Indian consumers can take their pick from fried chicken and creamed potatoes with gravy at KFC restaurants, foot-long turkey or meatball sandwiches at Subway, towering hamburgers and golden stacks of onion rings at Johnny Rockets and pepperoni or vegetable slices from Domino's Pizza.
These fast food options have sprouted up in many Indian big cities, including Kolkata, Delhi, Hyderabad, Chennai, Bangalore, and Mumbai to name a few. The tier two cities are not left out too now.
Tickling Young India taste buds
Celebrity chef Sabyasachi Gorai (Chef Saby) said Western cuisine particularly appeals to younger Indians.
Chef Saby said young people in India "mostly hang out and crave for American food like burgers and fries (more) than Indian food because that is something they have been eating all their lives and change is good."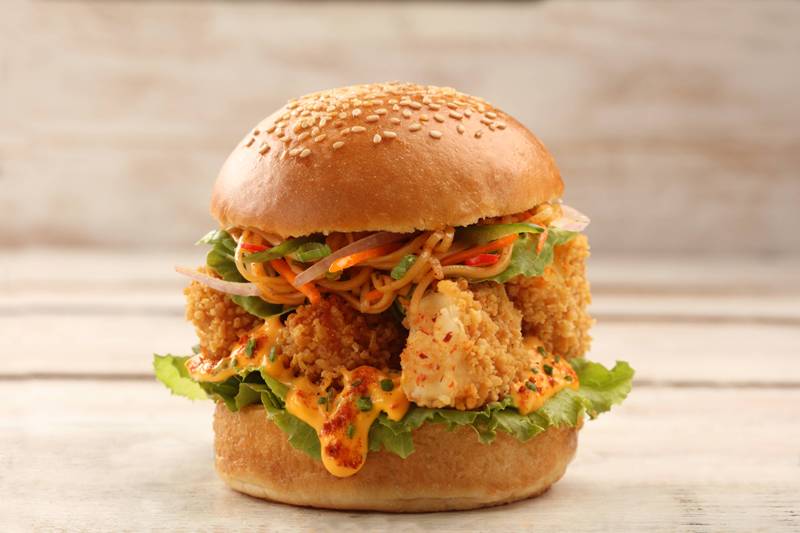 Arkadeep Bhowmik, a 25-year-old engineer in Kolkata, said he loves the American culture, especially the food.
"The food habits among Indian youngsters have changed drastically and I believe American cuisine, my favorite, is entirely responsible for that," said Bhowmik.
American food can be healthy too, said Chef Saby, if it is cooked at home without so much cheese and oil.
And it is not just the young. Nanda Banerjee, a senior citizen and actress, said she is heavily on American food.
"I survive on American food. It is a staple diet in my home, but I prefer to cook it at home rather than going outside in order to maintain my diet with a lot less cheese and oil," she said.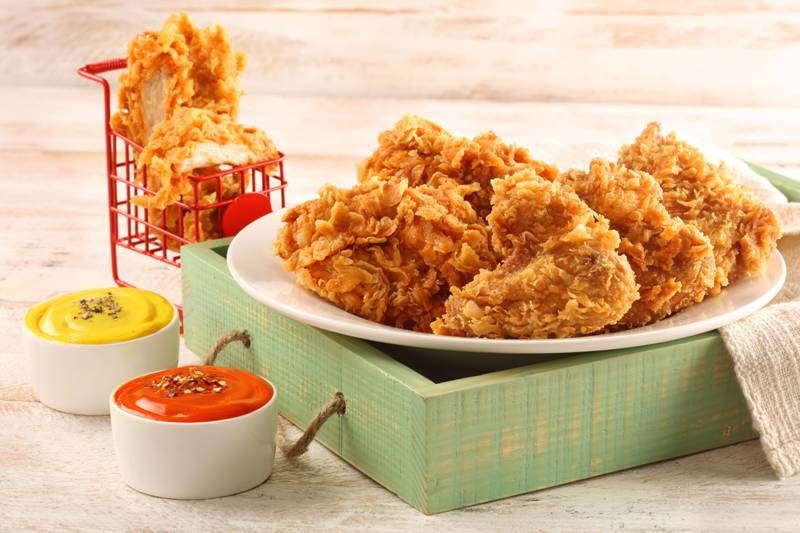 Banerjee said she likes hamburgers and also enjoys dining out at outlets like Chili's Grill & Bar, which uses a red pepper for its symbol and is known for its sizzling fajitas.
Celebrity Chef Bakshish Dean, the man who brought Johny Rockets to India and has been awarded the title of Molecular Magician, credits Hollywood movies with promoting American food that Indians then decide to try.
"People have come to know of these brands from movies, commercials and thus marketing has played a major role in changing their appetite and making the brand a success," he said.
Dean has noted that American food in India has been tweaked to add in more spices to appeal to Indians' palates.
Rupali Dean, his wife and a well-known travel and food writer, thinks American food in India retains its original taste and flavour despite the tweaks
"Most people believe American food in India is fabricated but I beg to differ. It is mostly fresh, grilled and a complete healthy meal just like in America," she said.
Breakfast has a Western flavour too
Steaming or iced coffee drinks from Starbucks help workers get a jolt of caffeine to start their day. And lattes and espressos pair well with sweet round treats from Dunkin' Donuts.
But these quickly prepared foods are often fried or use a lot of butter, cheese, oils, and sugar. So they're considered some of the least healthy food options in America, and India. That's why Americans dubbed it "junk food" and blame frequent cravings on the "fast-food bug."
Chef Bakshish Dean said these certainly aren't foods you should eat in excess.
"Not everybody indulges in it every day. Indian parents keep a tab on it," he said. "Even the youngsters are at least 45% conscious about it."
Indian food invades America
The same goes for some Indian restaurants in America.
Sonny Singh, manager and head chef of India's House in the United States college town of Columbia, Missouri, admits holding back some of the heat to some dishes unless the customer asks for more chili powder.
In America, about 22% of diners have tried Indian cuisine once or twice, while 6% seek it out at least once a month and 12% enjoy it several times a year, according to a 2015 report by The Global Palates-Ethnic Cuisines and Flavors in America.
And a growing number of Americans say they're now willing to experiment with new cuisines, compared to two years ago, according to a 2017 report by National Restaurant Association.
Singh's restaurant, which opened in 2003, pleases diners from a diverse background with popular dishes such as paneer tikka masala, vegetable pakora, gulab jamun and saffron-flavored rice pudding.
Some of his customers said they've never been to India but would like to explore the culture after enjoying exotic Indian food.
Health concerns
According to US-based advocacy group Healthy Food America, the US citizens are drowning in a swamp of unhealthy junk food and beverages, leading to an epidemic of diabetes, obesity, heart disease and tooth decay.
Much has been written and surveyed about the junk food of America and its impact on health, but many think it depends on how much of that you eat.
While Chef Bakshish Dean thinks one should not eat American fast food in excess, his wife and food writer Rupali Dean debunks the notion that it is all bad for the health of today's youngsters taking to Western culture.
She also thinks that it is a wrong assumption that American food is all cheese and high-calorie ingredients.
"I would say that it is a wrong assumption. My 22-year-old daughter Akangsha is a picture of this generation. So I think this generation is more health conscious and choose what is good and if there are calories they know how to burn it out," she said.
"They do not appreciate junk food, they would rather go for whole grain bread than white bread," she added.
Chef Dean says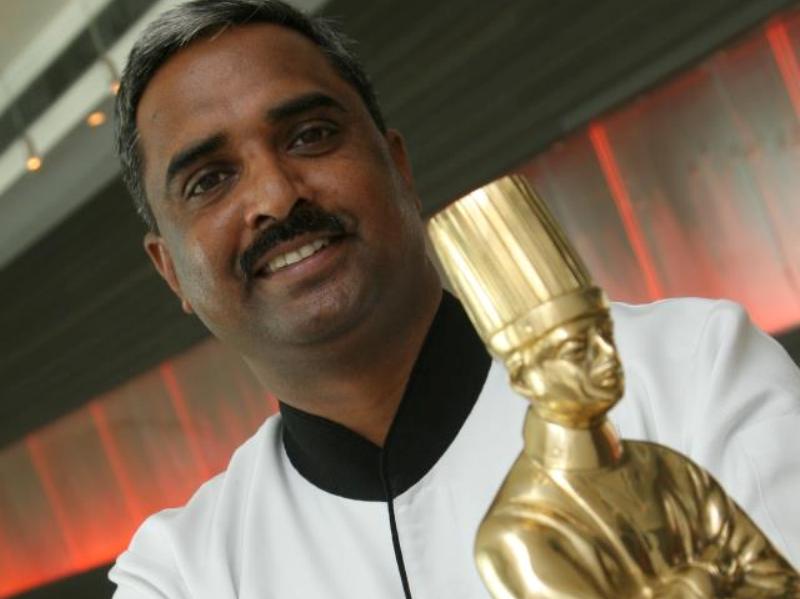 Bakshish Dean, an alumnus of Institute of Hotel Management (IHM), Ahmedabad who started at the Taj Mahal Hotel, Mumbai, over 24 years ago, is now a many awards-winning chef and the man behind 'Johny Rockets' coming to India.
What made you think of bringing Johny Rockets to India?

Primarily, my partners were very keen as the products were found to be very good. Secondly, the quality of food- burgers, fries, steak and a couple of appetizers- were great. Then it had a typical diner look. It spoke only of quality and no mixing. Food was cooked only when ordered. The shakes had natural flavoring. Entertainment was provided with uniformed people performing which I thought would be fun for the Indian market.

Why do you think American brands are a success story in India?

It is because of the influence of English (read Hollywood) movies. People have come to know of these brands from movies, commercials and thus marketing has played a major role in changing their appetite and making the brand a success.

How authentic do you think is American food in India?

The American food here is more Indianized as the Indian palate is more evolved and the flavors need to be high, so all I did with my restaurant is, told my American cook to modify his style and he notched up the spices and seasoning up to 25% and that did the trick.

How do people choose where to eat out?

Mostly, people choose eateries on impulse. They go out shopping and choose a place to eat that looks good.

Is American food healthy?

The products in India are of very high quality and you should just know how much to indulge. Not everybody indulges in it every day. Indian parents keep a tab on it.

How are American eateries doing business here?

As the younger generation loves and aspires to take in American food, it is doing quite well business wise.

What is your favorite American food?

The Banana and Strawberry Shake and the American kind of spicy sauce. I prefer it at my own restaurant.
Chef Saby says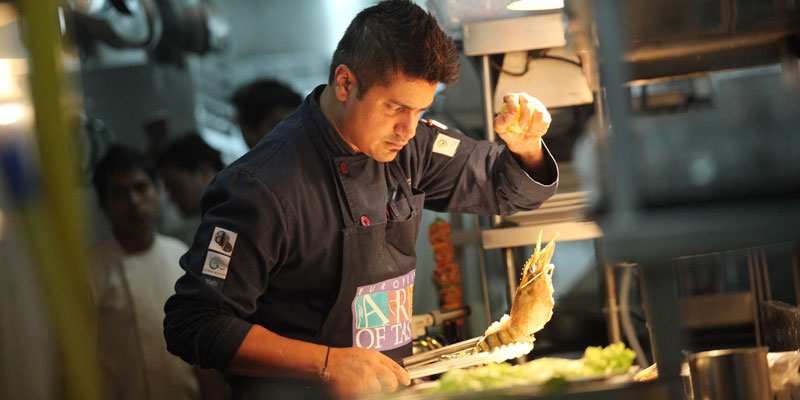 Chef Saby (Sabyasachi Gorai), an alumnus of Institute of Hotel Management (IHM) Calcutta and winner of many accolades, he launched his own restaurant, Lavaash by Saby.
How is the market for American food in India?

The Indian market is not mature enough to accept such brands. It becomes expensive for them and the market is stuck and not evolving.

Any comment on its authenticity?

It is rarely authentic here. It is all about interpretation. Authenticity is not bad but fusion is better.

What are the effects on health that comes with American food?

American food can only be healthy if it is cooked at home and all the cheese and oil is left on the shelf. If you are eating outside, you cannot get the taste and save calories at the same time.

Have you worked with American food?

I have done a festival where I have cooked Barbeques, American style Deep Fried Turkey and Steaks.
Image Credit: Pixabay-Creative Commons and Facebook of Chefs
Banner Image: Avishek Mitra