lifestyle
Poets gather at EZCC in Kolkata for Linguistic Harmony Day
Kolkata, Nov 21 (TWF): Eastern Zonal Cultural Centre (EZCC) organised a poets' meeting to observe Linguistic Harmony Day as part of the National Integration Week (which concludes on November 25).
Twelve poets from various states of India participated in the programme.
Besides EZCC director Gouri Basu, others present at the event included Dr. Saubhagya Vardhan, director, North Zonal Cultural Center, Nilanjana Roy of Sanskar Bharati and Mihir Kumar Sahoo, Officer-in-Charge, Eastern Region, Sahitya Academy.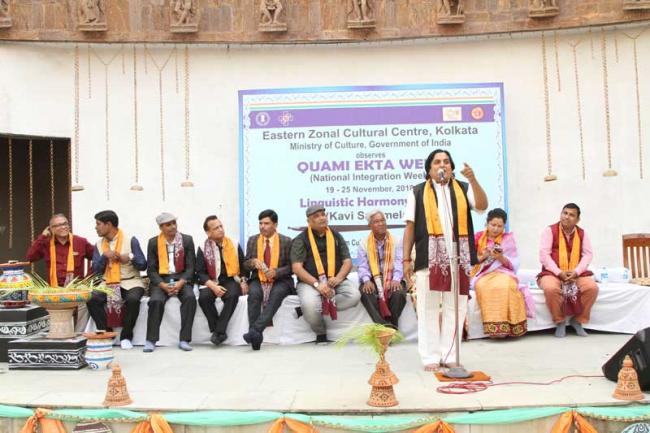 Dr Vardhan appreciated EZCC's efforts to portray national integration through literary events.
"These poets represent the values that India holds so close, including integration of the regions through literature," said Dr Vardhan.
(Reporting by Tirna Chatterjee)