lifestyle
RBU organises workshop on 'Folk and Tribal Performing Arts of Mech Community of North Bengal'
Kolkata, Feb 16 : A 15-day workshop on 'Folk and Tribal Performing Arts of Mech Community of North Bengal', organised by the West Bengal State Akademi of Dance Drama Music and Visual Arts, Rabindra Bharati University, in association with the Sangeet Natak Akademi, was inaugurated at the Jorasanko Thakurbari here on Feb 4.
The workshop, which was inaugurated by Prof. Sabyasachi Basu Ray Chaudhury, Vice Chancellor, Rabindra Bharati University, and also the Chairman of this Akademi, will continue till Feb 18.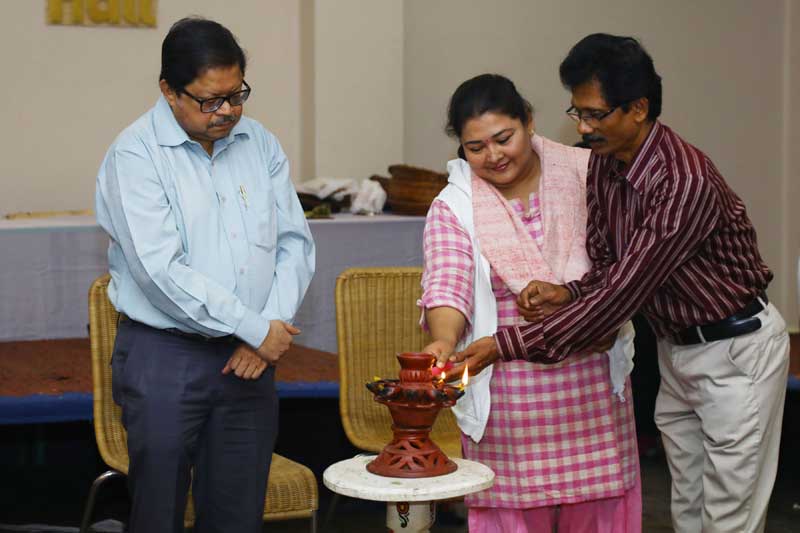 The objective of holding this workshop is to make known as widely as possible the rich and rare traditional folk and tribal performing arts of the Mech community of northern West Bengal, which face threats of extinction considering that their population is not large.
The workshop forms a part of the Akademi's project aimed at research and documentation on the subjects of the surveys and this workshop.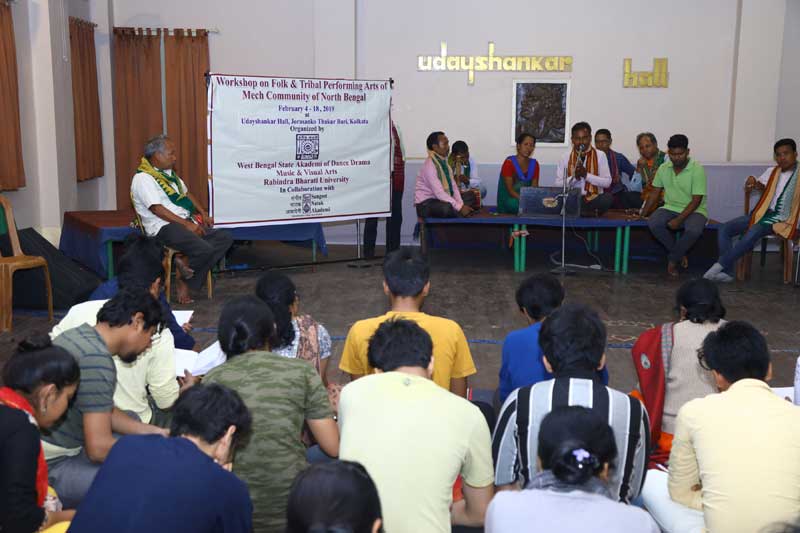 This workshop is being conducted by Mech gurus Raja Singh Thakur, Kali Kumar Narjinari and Rajib Thakur, who will be assisted by Kiran Thakur, Krish Narjinari, Anil Thakur, Rojen Narjinari, Hironbala Thakur Narjinari and Sujit Thakur.
More than 30 students are taking part in this workshop.