lifestyle
An evening of ghost story telling for children by Shrishendu Mukhopadhyay
Kolkata, August 26 : What can be more interesting than an evening of spooky storytelling with none other than litterateur Shirshendu Mukhopadhyay, author of one of the most famous ghost stories for children in Bengali, Gossain Baganer Bhoot.
Children's magazine Anandamela in association with bookstore chain Starmark recently organised a storytelling session themed on ghost stories for young book lovers at the latter's South City Mall outlet.
Called 'Barshar Sandheye Ga Chhamchhame Bhooter Galper Asar' (a monsoon evening recounting eerie ghost stories), the programme was spearheaded by Caesar Bagchi, Editor, Anandamela and of course Shirshendu Mukhopadhyay.
The stories will be published in a special edition of the Bengali periodical.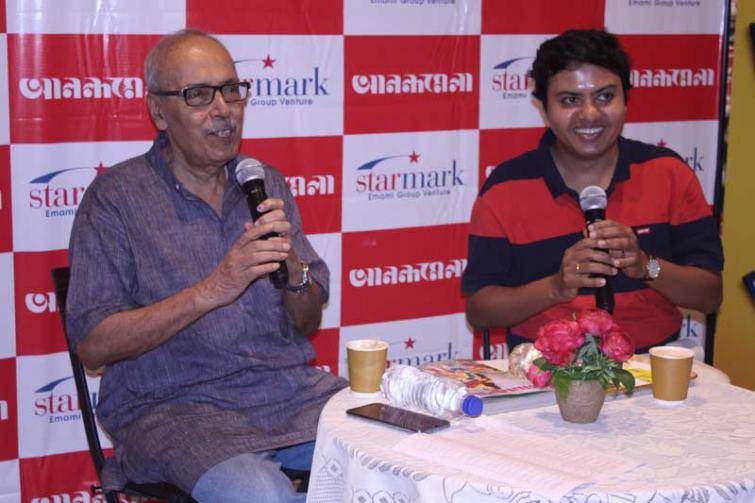 With over 50 school children in the crowd, a lot of questions were raised about the spooky world, including if ghosts exist or not.
Mukhopadhyay said he enjoyed the evening session with the children.
Doubting if he would be able to pen entertaining stories for children, the author said he began writing for children late in his career.
"It was through Anandamela that I was able to connect with the youngsters," the author said.
The session concluded with the children rushing to get the ever popular author's autograph on their recently bought books, a heartening scene at a time when most regret children are turning away from story books.
(Reporting by Subhashish Roy. Images by Soumo Das)