Kolkata's International Poetry Festival- Chair Poetry Evenings poised to return for its second innings
History has shown that sometimes it takes a chance encounter and a sparkle of a thought to ignite something big and make it real. Such was the case for Tushar Dhawal Singh , an IRS professional and Sonnet Mondal, engineer by qualification, to strike a match and light their fire of poetic leanings into a revolution.
It was from Tushar's residence that the idea to have a poet's chair was born with the view of the Arabian sea. The chair once made, literally turned into a throne of creativity that saw many compose poems and paint sitting on it.
A chance meeting with Sonnet, an already emerging poet and a late night stroll along the streets of Kolkata in May 2017, set them thinking of making poetry relevant through a convergence of voices of local, national and international reflections.
The idea finally took a form in February 2018, with the formation of Chair Literary Trust that in turn gave life and light to "Chair Poetry Evenings"-a unique endeavor to unite the poets of the world in a city that is no stranger to creative expressions. The first opening of the festival was in Kolkata-a city chosen but naturally being the seat of art, culture, creativity and new ideas .

Once again as an early winter treat for the city, Chair Literary Trust is holding its second edition of Chair Poetry evenings from 22nd to 24th Nov, 2019. An impressive list of poets from Bengal, across the nation and international shores are stepping on stage to enthrall the cultural audience with their compositions in their native language followed by readings in English translations.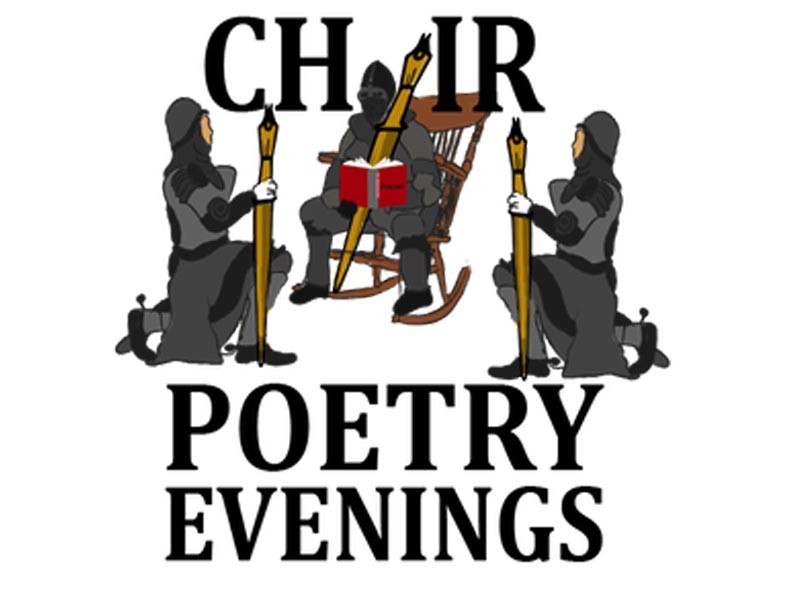 The visiting poets include names like Brian Turner from USA, Anthony Lawrence from Australia, Sara F Costa from Portugal, Elmar Kuiper from the Netherlands, BalázsSzőllőssy from Hungary, HajnalCsilla Nagy from Slovakia. The Indian guests include Arundhathi Subramaniam, Devi Prasad Mishra, Ashutosh Dubey, Hemant Divate, Yashodhara Roy Chaudhuri, Angshuman Kar,Katyayani, Bina Sarkar Elias, Prabodh Parikh, Koushiki Dasgupta and Abhimanyu Mahato.

The inauguration will be held at Rathindra Mancha, Jorasanko on 22nd Nov. The programme will also see performance from artists regaling the audience with indigenous folk music from Sahajiya group. The attending audience will get to soak in flavors of different languages as poets will recite in Hungarian, English, Bengali, Hindi , Gujarati, Portuguese, Spanish and Dutch.

A poetry workshop has been organized on 22nd morning for students with Poet Ashwani Kumar as the guest. The festival will continue over different locales including Jorasanko, Ganges Art Gallery on the second day and ultimately end with their signature finale of Ganges on cruise on 24th Nov, where poets would recite their poetry on a cruise over the Ganges from late afternoon to evening with the sun setting in the backdrop.
"It was indeed charming to see how poetry remains relevant in the blood of Bengalis after the response we had following the first edition of the Chair Poetry Evenings last year and this year we have more to offer. It is not merely a festival but an awareness to celebrate the most terse and figurative genre of literature," festival director poet Sonnet Mondal had to say when asked about this years event.

"We are not only putting an emphasis on the established poets but have tried to present some of the best among the upcoming names from the arena of poetry. The hard work is on and the charm is guaranteed. There should be a dialogue between the masses and the poets who are the forerunners of human conscience. The whole is world is shrinking and it's a global village now. It's high time the real human voice is heard though the genre that has sustained us through the ages," festival director poet Tushar Dhawal Singh added.

The Chair Literary trust is also keeping a 'Poet in residence program' this year as well to be hosted in Kolkata from December to January. Two to three selected poets from across the globe would be offered a stay for a month in the city with a scholarship to cover up their expenses in the city. The poets would be working on their latest manuscript and will be offered an opportunity to present public readings in the city.