Love is in the air…may sound clichéd but one cannot help but say so…February 2021 brought with it the season of love…Valentine's Day and the Saraswati Puja ( often referred to as the 'desi' Valentine's Day). Celebrating love includes gifting roses and treating your dear ones with good food. Kolkata restaurants have kept their dates with a fabulous spread for the 'special ones' in everyone's life! So let's have a look at what these eateries are offering…
THE LORDS AND BARONS:
The Lords and Barons with its newly opened sky bar has spread out special food and cocktails to make the date memorable. It has come up with delectable platters like Pyar ka Punchnama (a non-veg platter consisting of various assortments of kebabs), Pyar Ke Side Effects (a barbecue chicken pizza with red onion, cilantro, and mozzarella cheese toppings), and Consuming Love (smoky bacon-wrapped chicken sausages that is a must-try).
It offers cocktails like Floating on Cloud 9, Love Martini, Scarlet Kiss, The Clover Leaf, and Sex on the Beach. Don't forget to end your meal with the specially curated dessert termed Love Birds.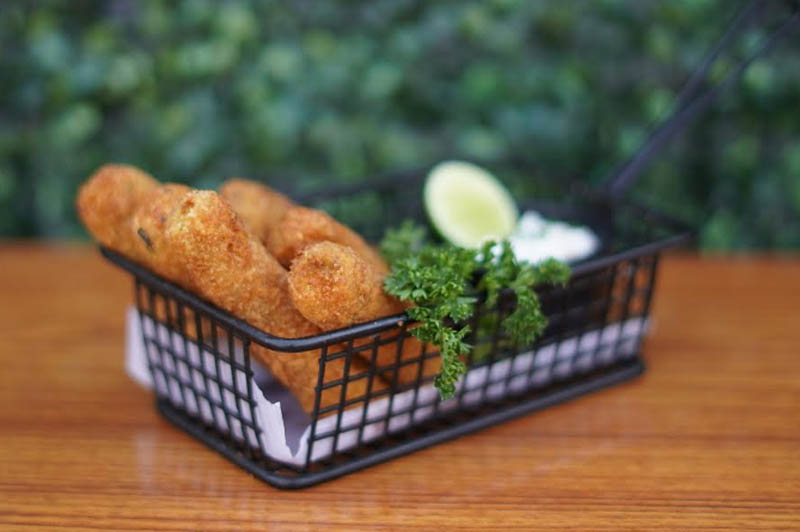 TRAFFIC GASTROPUB:
Traffic Gastropub is all set to give you a gastronomical ride filled with love and flavor. Its menu consists of some delicious items like Mumtaz, Kashmiri pomfret served along with historic salad, Love Birds, chicken momo in a white sauce served with spicy garlic bread, Ribbon of Bonding, seafood fettuccine Aglio olio, Beach Lovers, prawns skewers served with sweet chili sauce, Pink Panther, chili crab, etc. You will also get some impressive vegetarian dishes like Fuchkapakoda, Black Beauty, black nachos served with hot & spicy salsa, Mumbikersvada pav bruschetta, etc.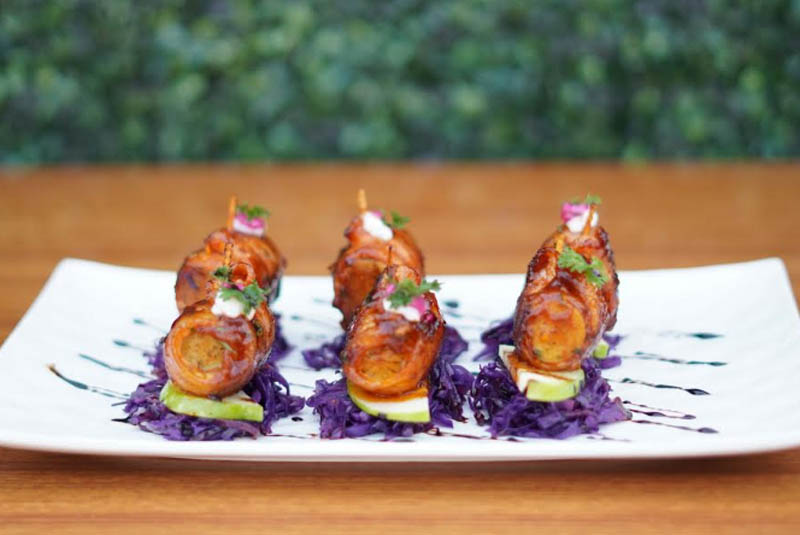 You have the chef's special dessert Charulota, a concoction of litchi malpuwa served with strawberry ice cream. Now, let's peep into its drink menu that has special gin-based cocktails like Papa ki Pari, Kiss me Baby and Eton Mess. For teetotalers, Traffic offers Monalisa and Italian crème soda.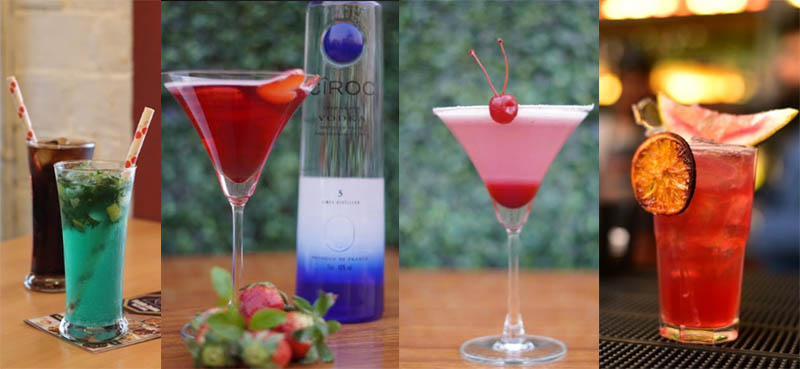 SAB KA CLUB:
Sab Ka Club has designed exciting items that will make everyone fall in love with SKC once again! My First Love, bruschetta bread with chocolate sauce and fresh strawberry, Main Tera Hero, Mozzarella cheese with jalapeno, crumb fried, served with a cocktail dip, Red Carpet Lady, batter-fried prawns tossed in spicy sriracha sauce, etc., are a few of their Chef's specials.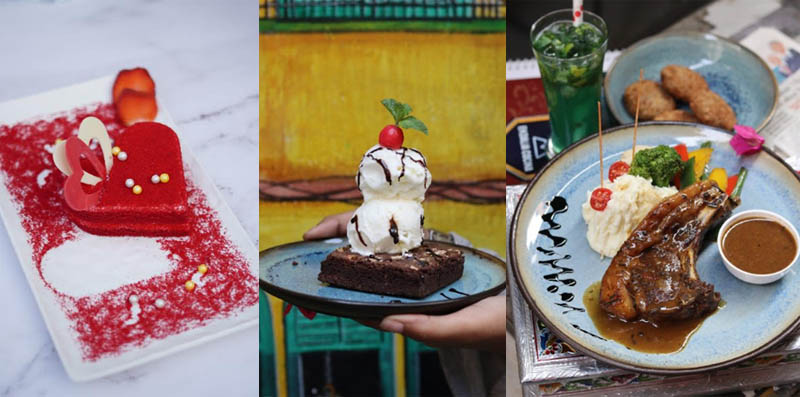 AMINIA:
Romancing over a kathi roll was once a common sight in the lanes of Kolkata when COVID had not spread fear and anxiety. Aminia, as a legacy bearer, has brought back nosta;gia by offering two rolls only at Rs. 99 only! So, do drop in at any of the Aminia outlets and share a taste of nostalgia with your loved ones.
 Serampore outlet: 212, Grand Trunk Rd, Mahesh, Mahesh Colony, Serampore– 712202
 Sodepur outlet: 12 BT Road, Sodepur, Kolkata – 7000114
 New Market outlet: 6A, SN Banerjee Road, New Market Area, Dharmatala, Taltala, Kolkata-
700087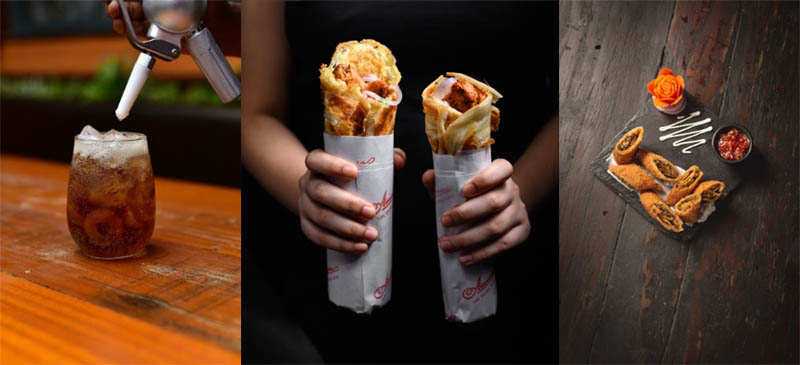 CANTEEN PUB & GRUB
The prevailing sensation of K-town, Canteen Pub & Grub, has dramatically modified the clubbing scene. With quirky décor, remarkable food, and offbeat cocktails, it is notching up the rating charts with each passing day.To celebrate the season of love, Canteen has brought the best concocts, thanks to its mixologist. Cocktails like Bloody Valentine, Lady in Red, Ode to St. Valentine and Flower Sour are their special curations that will make you fall in love with this "Gen-Z" Canteen. They also have Cheesy Nutty Girlfriend, ricotta gnocchi tossed garlic and walnut, ready to mingle, spinach n ricotta rolled in chicken, Angar se Pyar, grilled jumbo prawns in flame, Sweetheart Rocher, rocher chocolate cake, Triangle Love, three berry panna cotta, Kiss me, strawberry covered with chocolate, etc. to make it a romantic gastronomic outing.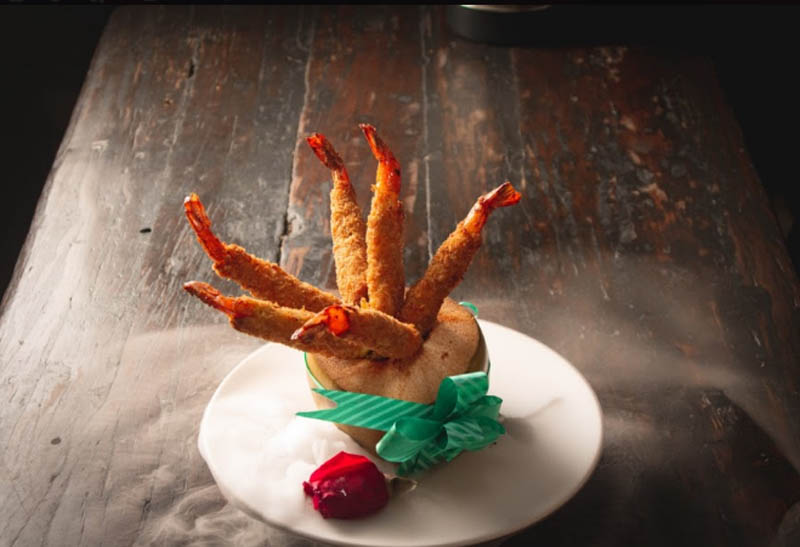 EKDALIA COCINA
Love is all about caring and sharing. Any good food tastes better when you share it with your special one. Keeping this in mind, this homely café, located in the bylanes of Ekdalia, has brought forth their exclusive romantic combos at a pocket-friendly price. It has combos like Fish Orly combo (fish orly (4pcs), grilled fish with rice, brownie with ice cream (1pc) or red velvet (2pcs) and one beverage), Chicken Combo (chicken wings (4pcs), Grilled Chicken with rice, brownie with ice cream (1pc) or red velvet (2pcs) and one beverage), Pork Combo (pork nuggets (4pcs), Tuna Combo, Tuna steak and many more.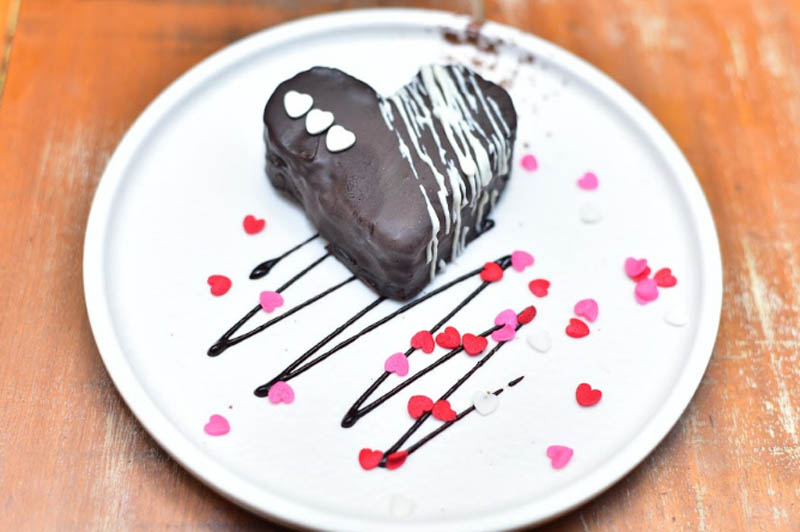 Make a date with the one you like the most!