literary
Anurag Garg comes up with another thought-provoking tale in Love Will Find A Way
Kolkata, Sep 19 (IBNS): Starmark, in association with Penguin hosted the launch of Anurag Garg's book 'Love Will Find A Way', at Kolkata's Quest Mall bookstore, recently.
The book's plot is based on Madhav, an aspiring writer stuck in a dead-end corporate job that gives him no joy and no time to write his book.
But there's more to him than meets the eye. He has been hiding a secret all his life which, if revealed, may shatter the very existence of his being.
His loved ones know he's holding something back but don't suspect anything grave until his girlfriend, Meera, tired of his constant mood swings, decides to take him to an art therapy session.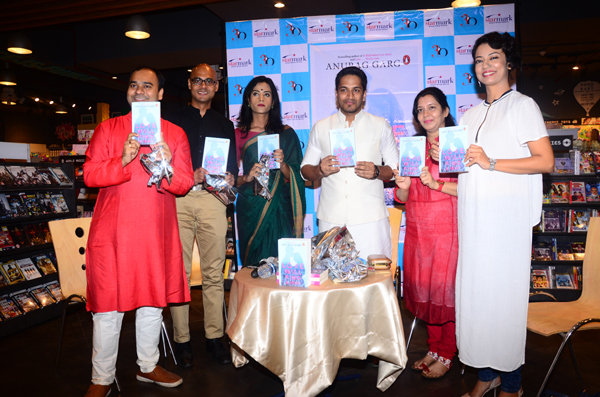 There he meets someone who tries to unearth the past Madhav so desperately wants to keep buried.
So what exactly happened years ago? Why does Madhav not want to go down memory lane? The author keeps the reader in suspense until the end.
Anurag Garg is an engineering graduate and works in the IT industry.
He's the author of two national bestselling novels, A Half-Baked Love Story and Love Not for Sale.
After the launch, Tathagata Chowdhury, founder of Theatrician, was in conversation with the author.
Present at the launch were Paramita Saha, Director , Sapphire Dance Academy, Ratrish, model and singer and Nita Bajoria, a passionate storyteller.
Bappaditya Mukherjee anchored the event proceedings.