Lord Meghnad Desai, a British economist and a Labour politician in the UK, was the guest at An Author's Afternoon presented by Shree Cement Ltd and organised by the Prabha Khaitan Foundation in association with Taj Bengal Kolkata. Souvik Ghosh brings excerpts of the conversation between Lord Desai and conversationalist Esha Dutta where he spoke not only about his book 'The Raisina Model' but also about the present Indian and British political developments
The preface says the book celebrates the 70 years of Indian independence but it is not a celebratory book. Why? Nothing much to celebrate after 70 years?
A celebratory book is very often uncritically celebrated. But in this book, apart from celebrating independence, I also pointed out the problems of the country. The book does not state India is the greatest and something like that. Yes, we have a certain year of independence and there are certain unique things about India. It is one of the most stable democracies (in the world). In the 2019 General Elections, we will have a billion people casting their votes, which is something, not a bad record to have. But at the same time, I am very well aware that there are issues and problems. I still think India is below its potential and could have done much better.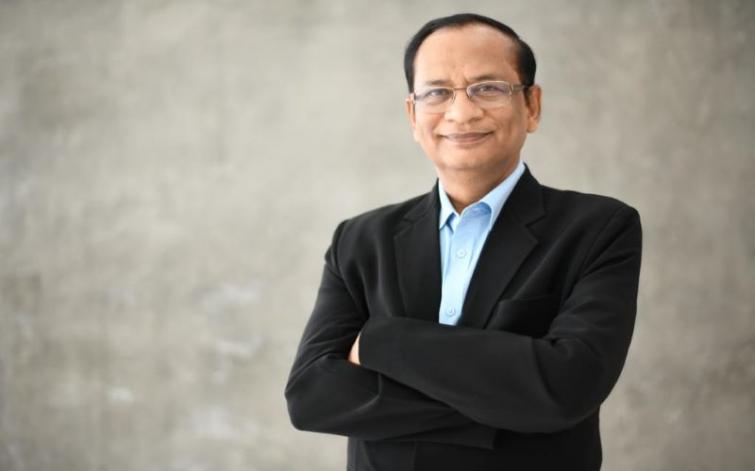 Post-independence, the model of Indian democracy is a Westminister model. But given the diverse condition in India, it had to be Indianised. So that leads us to the title of your book, 'The Raisina Model'? Tell us something about it.
In the first few years (after independence), people, who were in the parliament, in leadership or in power, very often behaved like as if they were in Westminister. If we look at the thing in a methodical way, we will find the way they conducted the parliament, the conventions which were followed were from the British parliament. Then I think for various reasons, from the mid-60s onwards, the thing hits the crisis. The Emergency was a very interesting experiment because it is the most absolutely legal way of having a dictatorship and all the laws that Indira Gandhi (then Prime Minister) had used were in place even before Independence. All the emergency rules were established by the British so it is the continuity of the colonial Raj (regime). The response to the Emergency was the Janata government, which was purely an Indian response. It was totally an ideology-free coalition. And then the Mandal Commission happened. Mandal completely Indianised the country's democracy. At present, democracy is a vast sea of a little caste politics, coalition and things like that. But it is a democracy and it works a particular line which the Westminister democracy taught us.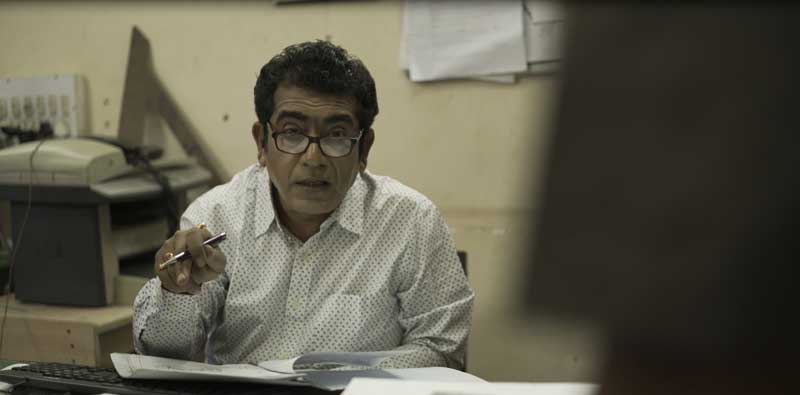 So you think the Janata coalition shaped the Indian democracy?
I mentioned in my book that without anybody explicitly saying it, Mandal is a report entirely on the Hindu majority. It was about social, economic deprivation of Hindu majority and not about India. Until then, the discussion of poverty was based on economics. It changed the map of Indian politics. 2019 is a very crucial election because if some BJP or NDA combination returns to power, then there will be a fundamental change with the Congress losing two consecutive elections for the first time. I think has learnt the importance of not losing the next election terribly badly. The 2019 election is not only about getting rid of Modi because Modi could go but BJP might stay. I think it is a very crucial phase right now. The Congress has also realised that the only game to beat BJP is Hindutva. The Congress has dropped everything to become a liberal Hindutva as opposed to BJP's hardline Hindutva. The secularism is gone. Without winning the two elections (back to back), the BJP has changed the Congress very fundamentally.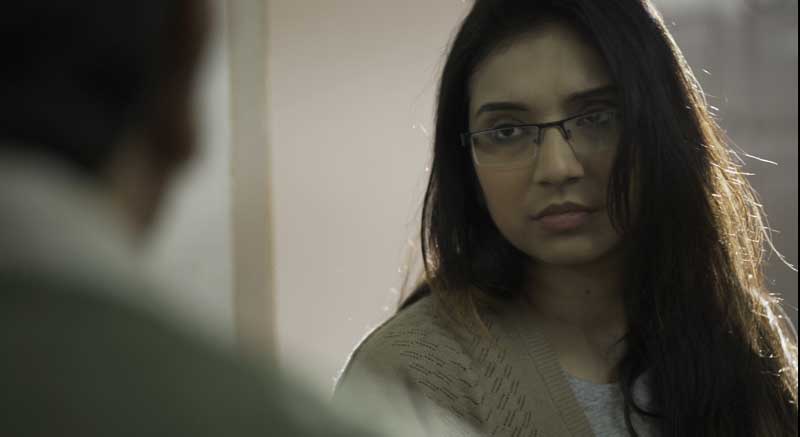 Democracy has been threatened time to time and disintegrated the country. The northeast, which has been completely alienated, don't even consider to be a part of the mainland.
Absolutely. In India, each linguistic state is a separate nation and it has a history. India doesn't have a national history. Shivaji is a hero in Maharashtra but not in Gujarat and Bengal. Tamil Nadu, for instance, has been an independent country for the last 50 years. Since 1967, no national party has been able to establish its control in Tamil Nadu. It has its own two parties which are running the state. So Tamil Nadu's Chief Minister is almost like a Prime Minister. On the other hand, north India doesn't know anything about south India's history. The whole nationalist picture is run in north India. So I think India has done well to hang together and democracy is the one thing which has tied the whole country together.

Why do you think the Naga insurgency or the Maoist violence did not capture the public's attention as much as the Kashmir issue?
I think Indians only care about terrorism where Muslims are involved. Nagaland is fighting since before independence. Nagaland battle is still not over. But Nagaland was technically not a part of British India. Nobody knows how many people died in Nagaland. Kashmir matters to us because Muslims and Pakistan are involved. So we have perception problems.
How do you see the farmers' distress and farm loan waiver policy?
I am against loan waiver. It is no longer equitable to make an ordinary taxpayer pay for an inefficient farmer. If the farmers are in debt and can't pay it back, he should be declared bankrupt and his land should be seized. I think it is the time for the urban taxpayer to say that they will not put up with this because the amount of money going into the farmer's distress is enormous and we could have much better use of it in health or education or transport sectors. In urban areas, there is a need for a serious injection of money. In the last six months, every party has gone bizarre in loan waivers. Can we imagine Rahul Gandhi (Congress president) asking the Prime Minister (Narendra Modi) to cancel all farmers' debts without examining? I think he needs to know something more than that to become a Prime Minister.
What do you foresee for the Indian economy? Do you think GST is a good thing but bit too late?
It took 30 years! I think there was a tendency on part of Narendra Modi to hurry things for dramatic effects. He didn't have to unveil GST on July 1, 2017. Nobody was waiting for it. They could have done that after some test runs. It is a complex system because the federal finances of India are very complex. The whole financial structure comes from the 1935 Government of India Act. But the fact that the states have very limited financial resources as compared to the Centre. Neither the financial structure was simple nor GST was tried out. I think GST will take two years to sort it out because it is a good thing to do. Also, Aadhaar took some time. I think Aadhaar is convincingly an ambitious thing to create a billion identity cards. I think the same hurry on part of Modi was there in demonetisation. The new currency was not ready entirely. The country could have had a foreign currency printer hired. Not having new currency ready on day one caused the misery.
How do you react to the dangerous trends of cow vigilantism and attacking the beef-eaters?
It reflects a profound ignorance of what cows do among the cow lovers. They have absolutely no realisation what happens to cows after they stop giving milk. It becomes so costly which farmers can't afford. The farmers, who have a cow, wants to get rid of it when it becomes useless. It is a profound ignorance of what a cow does. I think what happens to ideological parties is that their core doesn't want to do Sabka Saath Sabka Vikas (development for all). The core is only interested in pursuing ideological programmes. Cow vigilantism is only happening in the Hindi heartland. People outside the Hindi heartland are more sensible.
Are women moving towards gender equality?
After a certain age, women get gender equality. Seriously. But young women have to struggle. There is a barrier to gender equality which shouldn't exist. However, in the financial market and also in politics, more women are at the top positions. Not necessarily women, who are in politics, came through family connections. Though Mayawati (former Uttar Pradesh Chief Minister) had patronage, West Bengal Chief Minister Mamata Banerjee has reached this position without having any family connection in politics. I think between the age of 25 and 45, women go through very difficult time in this country. Especially in urban areas and in the lower middle class, life is very hard for working women.
Triple Talaq has been declared unconstitutional. Rightly a positive step?
Yes. I really fail to understand the resistance (towards the bill ending the instant divorce given to women in the Muslim community). I am not judging Quran (religious text of Muslim) but the practice is outrageous. I mean we can't frame laws on the basis of ancient texts. I read Rig Veda but it is not practical. I hope the triple talaq bill gets passed.
Do you see India as a superpower?
India is still not a single nation. It has not found a narrative. Part of the reasons is the first generation sought that the solemn head will unite the country and that was sufficient ground for having a single country. I remember in the mid-50s, when the linguistic states were created, Nehru (Pandit Jawaharlal Nehru, India's first Prime Minister) was very worried. I think making linguistic states would probably make India more stable because that will recognise multiple nationalities in India. We will have to create a new narrative. Right now there is no way India can take on China. Absolutely no way.
Any predictions for the 2019 General Elections? Do you think Narendra Modi magic will win?
I think the most probable outcome is that the BJP-led NDA will return to power without a single-party majority. If the BJP gets more than 200 or 225 seats, Modi will survive (remain as the Prime Minister). I don't think there is any serious alternative to Modi if the BJP-led NDA comes back. The next-most-likely thing is BJP might come back without Modi as the Prime Minister. In that case, other parties will join the NDA. The less probable is a Congress-led coalition with a variety of partners. If the Congress gets 150 seats, Rahul Gandhi will be the Prime Minister.
How do you view the ongoing Brexit crisis? What may it lead to ultimately?
I expect the deal to go through, maybe with very narrow majority. Let's assume it will not go through. Despite Jeremy Corbyn's (leader of the Labour Party in the UK) demand of an election, there is no need to call the polls because we have a fixed Parliament Act. There is no chance of an election unless Theresa May (UK Prime Minister) calls a no-confidence and asks her party as well as the Labour Party to vote against her. That is an absurd thing to happen. Least thing can happen is a Brexit without a deal but I don't think Brexit will be cancelled.