literary
Starmark hosts launch of Novoneel Chakraborty's Half Torn Hearts
Kolkata, Feb 25: Kolkata's bookstore chain Starmark, in association with Penguin Random House India, hosted the launch of author Novoneel Chakraborty's latest novel Half Torn Hearts at its Mani Square outlet on Feb 16.
The story revolves around Shanay Bansal, a young and successful entrepreneur, who looks forward to his engagement with Afsana Agarwal.
But a few weeks before the engagement, he receives a mysterious voice message from someone from Afsana's past. Curious, Shanay plays the voice message and through those many other such messages, a different world from the past opens up about a beautiful relationship that got broken due to a terrible lie.
Half Torn Hearts is a coming-of-age tale of three layered individuals coming in terms with their first loss, which bares the devil that we all possess but are scared of encountering and which eventually becomes the cause of our own ruins.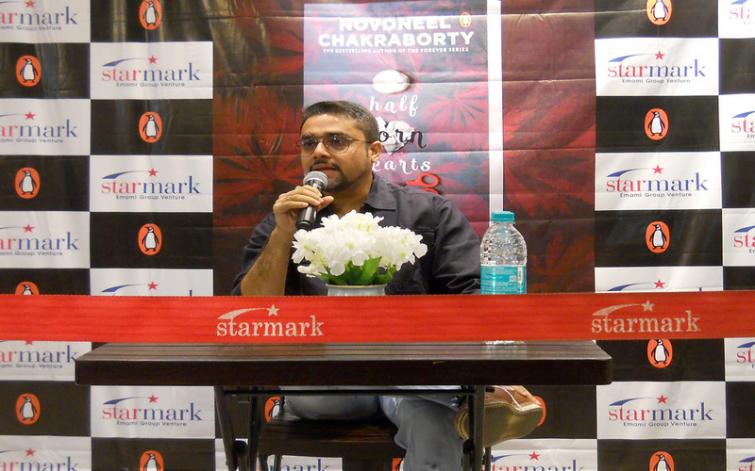 Born on Oct 27, Chakraborty is an Indian author of fiction.
His specialty lies in romantic thrillers that he writes along with philosophy mixed with it.
His first book A Thing beyond forever was released in 2008.