Vilayat Khan's life teaches how destiny often plays trick on us: Namita Devidayal
Author-journalist Namita Devidayal, who interpreted the life of classical sitar player late Ustad Vilayat Khan in her book The Sixth String of Vilayat Khan, was the guest at An Author's Afternoon presented by Shree Cement Ltd and organised by the Prabha Khaitan Foundation in association with Taj Bengal Kolkata this month. In close to an hour-interaction, Devidayal revealed every bit of her journey in writing the book which she preferred not to term as a biography. IBNS correspondent Souvik Ghosh brings excerpts of the conversation
Tell us about your journey in writing this book.
In India, there is a trend to treat some of our great icons in a very two-dimensional way. We tend to look up to them and fail to see many layers that are behind of what we see on stage. We feel almost embarrassed to talk about some of the dark sides of an icon without realising that they may in fact be very relevant to their art and entire beings. It is really important to look at people in a whole sense without judging them. I went into this book to try to find out how someone can be a fragmented human being yet a genius. For me, it was also a personal journey to try and understand the human nature as well as genius. So it was an interesting exploration of the man and the musician.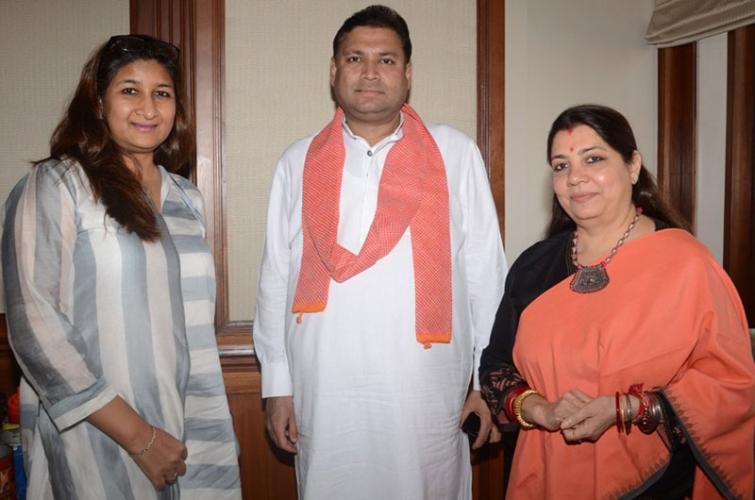 You seem to have researched a lot for the book. Can you tell us about Vilayat Khan's early days and how did he become a musician?
In India, there is very little archival information about anyone, so one has to rely entirely on anecdotal information and a writer has to do a lot of detective work while trying to write a biography. Each story of Khan had at least two or three versions and I had to really put the jigsaw puzzle together. It was an interesting exercise. Khan was himself a great story-teller. So I had tried to find out his childhood by talking to a lot of people who knew him at that time. My understanding is he comes from a very Khandani musical background and lost his father at a very early age. In his early years, he was very much steeped in music. The turning point in his musical journey came after he was scolded by his father for getting poor marks. He was expected to join music. Under his father, Khan's training began. His father's death was catastrophic for him as the incident left him not only bereft of a father but also a master. Then he ran away from home and went to Delhi. He then met director of All India Radio who was a great fan of sitar music. After the director accepted him, radio became everything for Khan as all great musicians used to perform in that medium at that time. Also he used to listen to gramophone records. So it is interesting to see how destiny plays trick on us and a devastation turns out to be lesson for us. I do think his struggles added up to his fierce determination.
Tell us about an event when Khan had to put a gun on someone's head for lesson?
He went to someone and asked for one composition or something. The person refused to it. Then Khan had gone back to him once with cash and later with opium to get the lesson in return. But he couldn't manage to solve his purpose. Then Khan went with a gun which he put on the person's head and ultimately got the lesson. This incident really reflects his determination. His determination was extraordinary.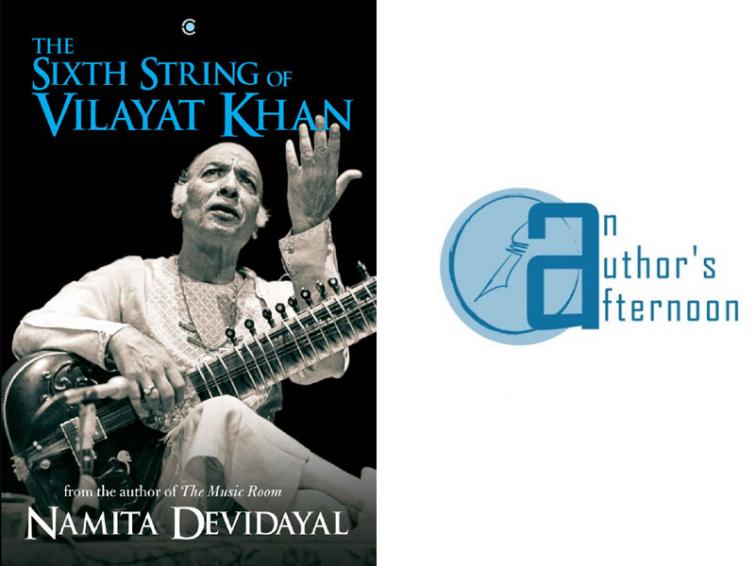 Also once Khan had a dilemma as to whose profession to follow. Mother's or father's.
Basically his mother (Bashiran Begum was from a family of vocalists) told Khan that no one should ever accuse her of taking him into her side of the tradition. Khan's mother told him that he will have to keep up his father's side that is playing sitar because at one point he had started giving full vocal concerts and became good. He used to love singing.
We all know about the competition between Pandit Ravi Shankar and Vilayat Khan. What is your take on their distinct styles?
I feel little hesitant to talk about these two great artists because I don't think I have the competence and right to comment on either of their styles. If I will have to very briefly summarise the two of them, I think Ravi Shankar took a more horizontal approach to music which was experimental, collaborative and very interesting in exposing international audiences to it. Khan, I think, took a more sort of vertical approach where he went deeper into the raag. I think it is irritating when people go on and on analysing the two greats. So obviously Pandit Ravi Shankar became much more well-acclaimed artist all over the world because he was available and accessible there. I am not sure whether Vilayat Khan opted for a different kind of a narrative in his style and approach or whether he genuinely believed in it. I actually suspect the latter from everything I learnt about him because he was a person of just immense integrity. I think he really didn't plan anything as to how will he perform.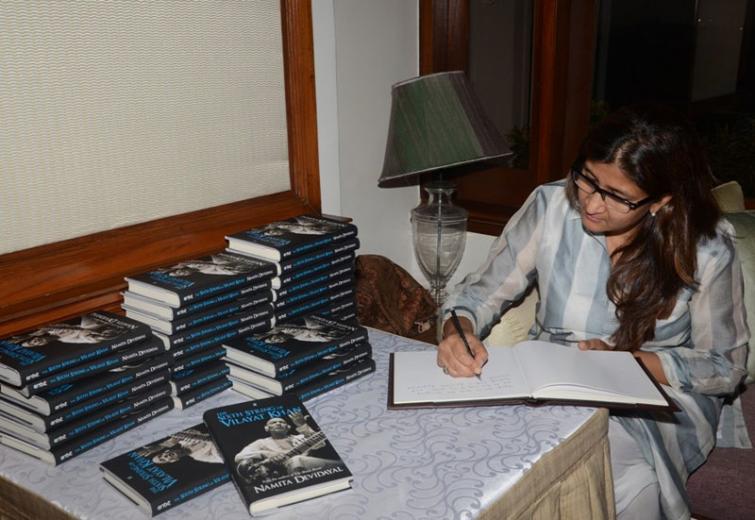 He also played with his brother Imrat Khan. But Imrat Khan was very hurt.
That story is actually one of the most poignant tales of how the two brothers, who were also the collaborators, friends, students and teachers also. They had all these various relationships. In my research, I was very keen to complete the picture by going and finding Imrat Khan and meeting him. It took me a lot of time to meet Imrat Khan as he used to teach in St Louis before he retired. I actually met him because it was very important for me to do that. The experience of meeting him was really beautiful because I got multiple stories about their childhood which only he could have given me about the role of their mother in their music practice. He also spoke about how their brotherly love got corroded because of egos.
In Vilayat Khan era, there were no such barriers when it came to music, art and culture. How do you react to the recent ban on Pakistani artists?
I think anyone who is steeped in music will never be able to create these kinds of divides. It is just impossible. Music is the language of love at the end. In that era, a person may not drink water at the other person's house due to religious issues but play music together. So that is the ultimate act of love and emotion. So what is happening now is purely political and one has to continue these journeys.