Former journalist and ex-Aam Aadmi Party (AAP) leader, Ashutosh, was the guest at An Author's Afternoon presented by Shree Cement Ltd and organised by the Prabha Khaitan Foundation in association with Taj Bengal Kolkata this month. IBNS correspondent Souvik Ghosh brings excerpts of Ashutosh's interaction where the former politician spoke about his book Hindu Rashtra and the present state of Indian politics
How did you conceive the idea of this book- Hindu Rashtra?
I have a very strong views about RSS. Not only because I wrote this book but I have very strong views about Hindutva even from my University days. Fortunately or unfortunately I got my degree from Jawaharlal Nehru University (JNU), which is the den of terrorists and the anti-nationals (smiles). But there is a reason behind my strong viewpoint. I believe India is a coalition of different religions and Hindu religion is a coalition of different communities, castes. So diversity is fundamental to Indian civilisation and Hinduism and anyone who is working against it is working in a direction which is not good for the country. Unfortunately the intellectuals of this country have not read the original writings of Veer Savarkar, MS Golwalkar, Deendayal Upadhyaya and reached to a conclusion without reading them. If one reads them carefully, he will realise that RSS' ideology is not a political project but a civilisation project. There is a thesis within RSS. Savarkar says Hinduism is at war with Islam and Christianity for last 1200 years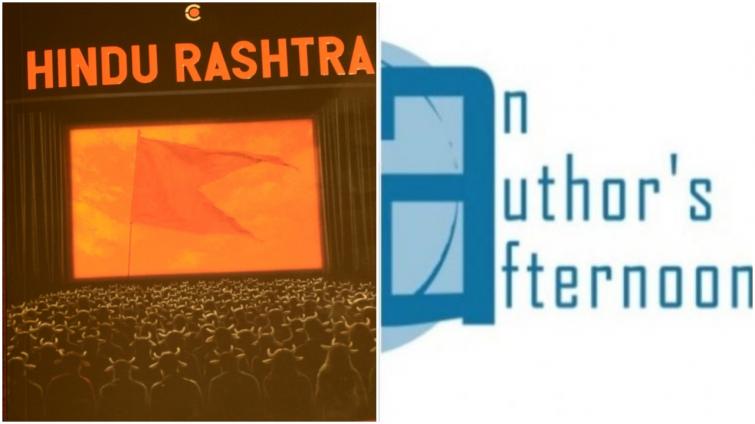 At one point in the book, you quoted a friend saying that with Narendra Modi coming power, the freedom has come to an end. But it is strange because it was Congress government which had imposed Section 66A of IT Act. It was the previous government which had taken a step to curb freedom of speech and not the present BJP regime.
It is not about legalities and technicalities. The 2002 Gujarat riots happened but it did not scare people across the country. But a mob lynching in two to three places shocked everybody. These lynchings are not stray incidents and I can prove that. It is about the environment which has been created. The situation has reached to a point where a girl, may be not in West Bengal, can be outraged of modesty for wearing a pair of jeans publicly. In Rajasthan, a girl was threatened for paying respect to the national flag by wearing a pair of jeans. It is not about laws but a psyche has been created in last few years. We are afraid to wear dresses of our choice, speak freely. If we don't stand to pay respect to the national anthem inside a theatre house, we may risk our security. Earlier such fears didn't exist. So an atmosphere has been created which has got nothing to do with laws.
Why do you raise questions in your book on the issues of Triple Talaq and Nikah Halala, which are now getting discussed in the forefront?
This is because it is not an issue of Triple Talaq. Let's be very clear about it. Triple Talaq issue is just an excuse to demonise an entire community. It is a way to denote that the entire community treats women like this. Can we demonise the entire Hindu community based on the way women are burnt alive in all cities [he probably meant dowry killings]. But in the context of triple talaq, it is an attempt to categorise a community and teach them a lesson. If we read through legalities and technicalities, probably we will never understand what they (the ruling BJP) are doing. It is an attempt to make a community function in the directions of the ruling party.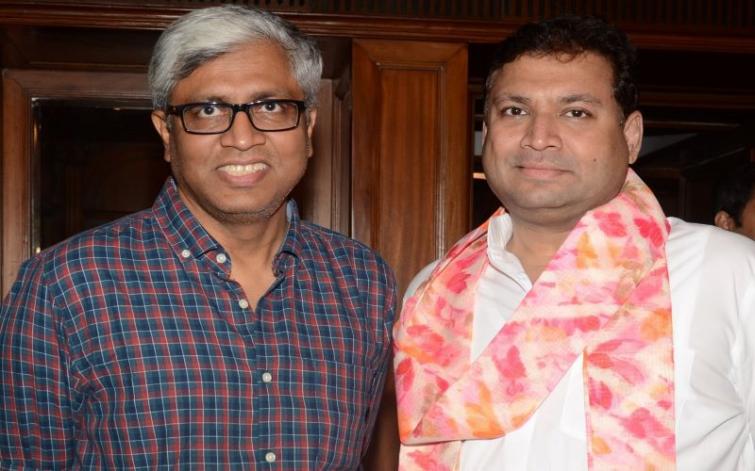 Even if the ruling dispensation is having a different intention, what is wrong in codifying the Triple Talaq or Nikah Halala? Will it not be beneficial for the community and don't you think your understanding is coming in the way of social reforms?
First of all, Triple Talaq and Nika Halal are wrong. But on such matters, the government must discuss with the particular community and take steps by taking the community into confidence. Why don't they do that? Despite having the Supreme Court's judgement, they, on the other hand, categorise the Sabarimala issue, where women are not allowed to enter the Kerala temple, as a matter of faith. They want to run everything as per their terms. On one hand they accuse the then government of appeasing the Muslim community in Shah Bano Case but on the other hand, they are doing the same thing over the Sabarimala issue. How can the Congress government be wrong in Shah Bano case and the BJP government is right in Sabarimala at the same point of time. If they wanted to take a decision on Triple Talaq, they could have called the community leaders and discussed. What kind of emergency is there so that an ordinance will have to be brought. We are not saying Triple Talaq is right. Even the majority of Muslim countries do not have the practice. Quran also states Triple Talaq is wrong. But the ruling party is demonising the entire community in the excuse of abolition of Triple Talaq.
You raised finger at Prime Minister Narendra Modi for not acting against the case pertaining to lynching of Mohammed Akhlaq in Uttar Pradesh. But why didn't you refer to the Uttar Pradesh government which was then run by Akhilesh Yadav? Why the Akhilesh administration didn't react?
Since 2014, all political parties including Congress have somehow realised that if they oppose the BJP on issues of Hindi-Muslim or nationalism, the saffron party will be benefited. So the political parties know they will have to engage the BJP in employment, poverty, industrial production issues. They have realised that BJP will build the narrative which they want if the ruling party is opposed on issues of Hindu-Muslim or nationalism. I give you an instance. Recently, 150 (actually 156) Army Generals had written a letter to the President about how the Army is getting politicised in the election season. Later only three Generals stated they were not on the same board. Now think about it, the voice of 147 Generals have been kept aside and what only three Generals stated has been highlighted by the ruling party. So I agree that Akhilesh Yadav should have come hard on this issue of lynching and should have taken his administration on task but did not because they did realise that Hindus will get angry. This is the vote bank politics. The rule of law should prevail in the country. If a government runs on the basis of angers of Hindus and Muslims, rule of law won't exist in the country.

In 2014, Narendra Modi came with 'Sabka Saath Sabka Vikas' slogan. Then Dalits had also started to feel included in the Hindu community. But in last few years, again the Dalits and disadvantage classes have aligned together and there is a division. How do you see it playing right now?
The more Hindutva forces get militants, there will be equally vehement reactions from (Dalits). These are the counter forces. There is a fundamental contradictions of Hinduism. In Hinduism, Dalits have not been treated with dignity, respect and as humans. If one reads BR Ambedkar, one can know how Dalits were treated. Ambedkar felt sad for not getting respect from Hindus. After getting bitter about evolution of caste, he had said he can't let himself free from his caste system. He had said casteism is the fundamental identity of Hinduism. He said casteism should end and for that Hindu religion must be destroyed. So his grievances have been reflected in the last five years. With the rise of Hindutva, sense of insecurity among Dalits will increase. RSS will try to unite but won't be successful.
In page 84 of your book, you said no RSS member went to jail. How can you say that when Savarkar went to Andaman?
Let me tell you Savarkar was never an RSS member. He had his own party. RSS was founded in 1925. The only one who went to jail was KB Hedgewar, who was the RSS chief then in 1930-31. While going to jail, Hedgewar asked all RSS members not to participate in Mahatma Gandhi's Satyagraha. He also said he was not going to jail as an RSS member but in his personal capacity. In fact Golwalkar had said after 1942-43, Gandhi's Satyagraha digresses youth from their own path. He also said people who were hanged were digressed people. Imagine how one talks about Bhagat Singh! Savarkar created the edifice of RSS but never joined the organisation. Savarkar had some radical views. He was truly a secular person. In 1909, Savarkar wrote a book where he praised Muslims. But later in a book titled as Hindutva, his view points get radically different. Savarkar referred to Karuna, Sahisnuta, Satya, Mamta, Daya, Prem, Ahimsa- the core values of Hinduism- as the perverted virtues. He believed the ruthlessness helped Islam to grow. Savarkar also went to the extent to say that Hindus were tortured because Muslims had no fear that their women will be raped if they lose a war. So there is a justification of rape as a war strategy.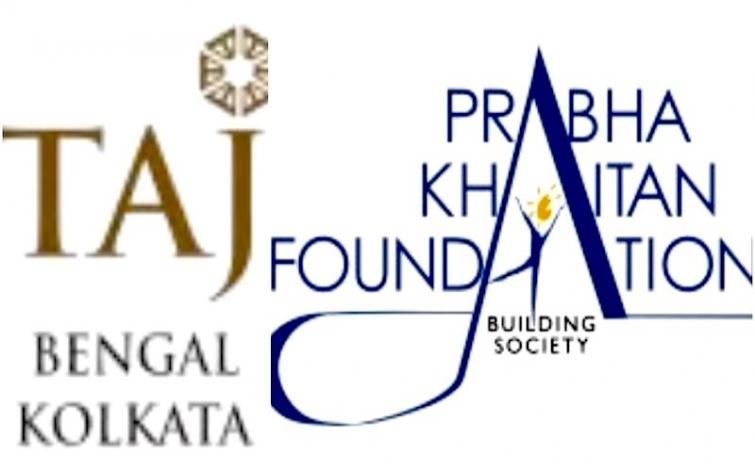 As we are in the election season, would like to know how far the regional political parties, which are powerful in their own states, would control political narrative in recent years with Congress getting reduced to a marginal player?
The saving grace for the country is the regional parties because India did not have a good experience with one-party rule. India didn't succeed under the Indira Gandhi regime and also nothing is happening now under the Narendra Modi government. We as a country should realise that diversity is our virtue and somewhere in the last 20-30 years, probably as a reaction to Mrs. Gandhi's rule, every state has realised that it is better to have their own identity and it is good if we preserve that identity. India progressed when it was ruled by coalitions. India digressed under the rule of so-called one powerful leader. In 1991, PV Narasimha Rao did not have the majority but he successfully did economic reforms, brought back peace in Punjab and successfully held elections in Kashmir. Under the coalition governments between 1991 and 2014, the country progressed. We progressed as a nation because of the coalition governments. India cannot be ruled by one ideology or political party or leader. If ever that attempt is made, India will disintegrate into as many parts as we all are.