I see no business for 10-year-olds to have phone or social media account: Author Jyotsna Mohan
Author Jyotsna Mohan, who has worked for a national television news channel, has addressed the issues the kids of the present generation are facing in her latest book Stoned, Shamed, Depressed. IBNS correspondent Souvik Ghosh brings excerpts of Mohan's interaction with senior journalist Nidhi Razdan over the book in the event Kitab hosted by Prabha Khaitan Foundation in association with Phulkari: Women of Amritsar and presented by Shree Cement.
What has been the feedback from parents towards the book?
So many parents have come out to share their experiences that I wish I could write a sequel right now (smile). The ones, who are the most telling, are the younger ones. They have been thanking me for voicing their stories. I have been thanked for addressing the issues like mental health of younger people who suffer just like adults. I feel like I have accomplished something after getting such feedback. The younger people in their 20s have written to me and their feedback is fascinating. Also there have been predictable reactions where people told me the book was "western bullshit" and an "exaggeration of vices". But I have written the book to try and change the mindset.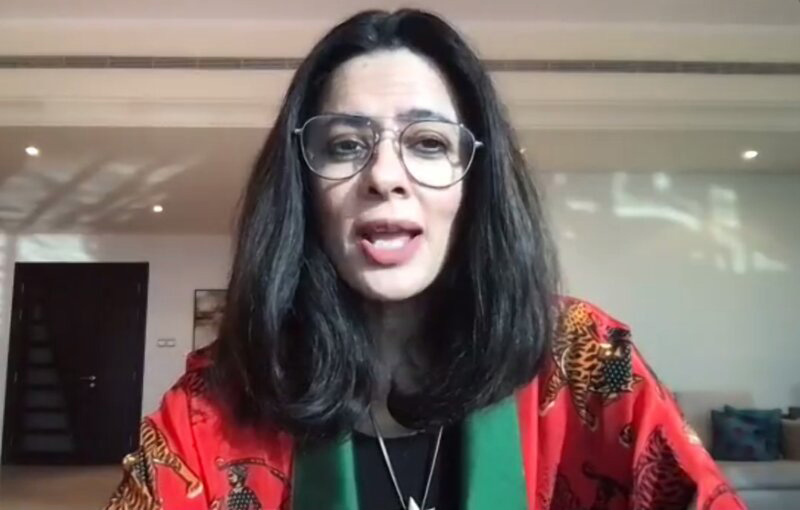 Jyotsna Mohan at Kitab event
You have addressed a range of issues that kids are facing, like eating disorders, mental health, addiction to online gaming, bullying in school etc.. Was there any moment while writing this book or interviewing people which shocked you despite being a parent?
When I had started, I was writing about kids of 16-18 years and then the college students who undergo a transition phase. But in the course of writing, I ended at middle school. I had come across issues of even eight-year old kids, which was surprising for me. I was taken aback by the issues which kids of 8-10 years of age are facing. Things have changed so drastically that kids now talk very casually about self-harm which led me to many sleepless nights.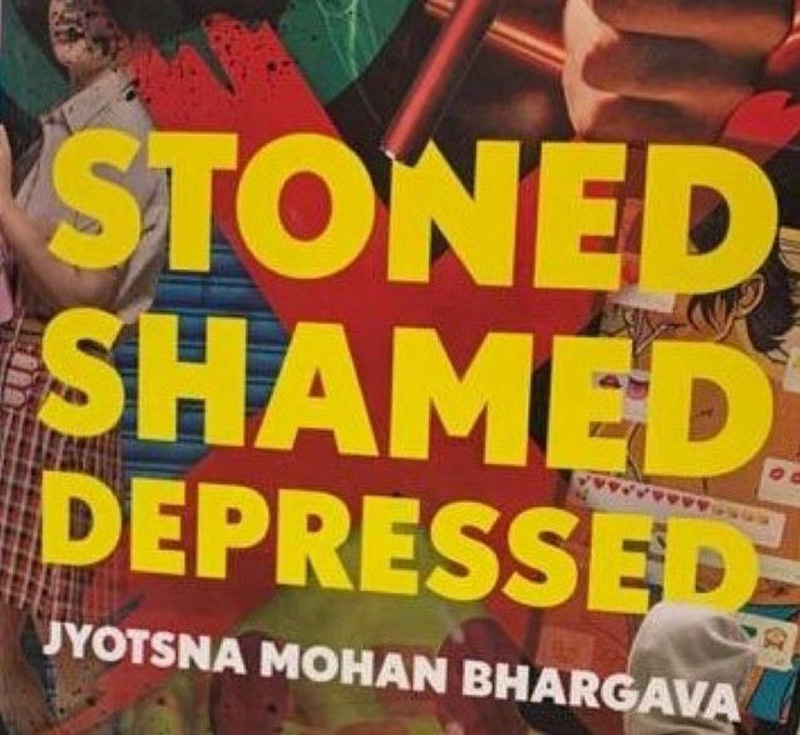 Often parents have no clue at what age their kids should have accounts on social media. Take us through your experience of interacting with parents on this issue.
I found that there are some parents who are completely involved with their kids and know what's going on. I could figure out the frustration of the parents too. I think the adults are also treating them as toys as well on social media.
You have also talked about parents' influence on their kids over giving regular updates of their lives on social media.
If the parents start giving every details of their activities on social media, they will exactly be emulated by their kids. Lot of them think they are not wrong in putting up photos (every detail of life) on social media. The unrestrained freedom then takes the life of its own eventually. If one gives gadgets to a child even before their teenage and then takes it away (as a punishment) at the age of say 13, then there is going to be repercussions. It is very tough to handle this generation which is very tricky, hard and does not easily give in.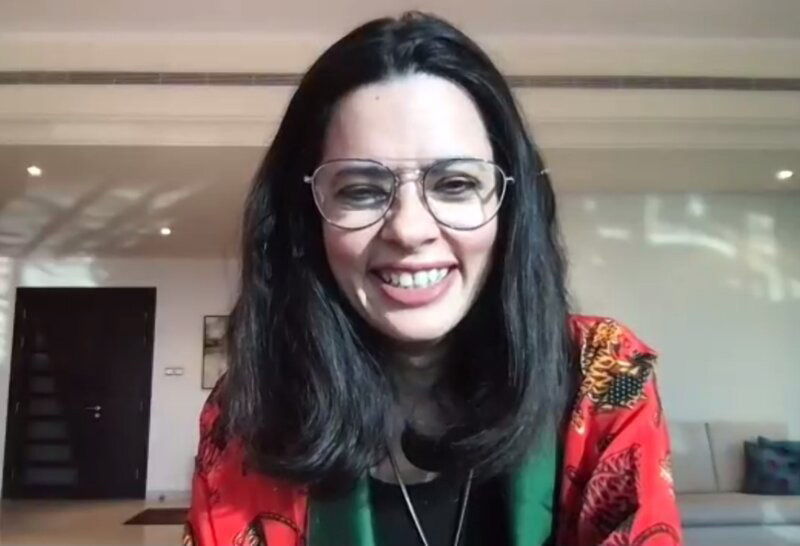 Jyotsna Mohan at Kitab event
In this modern world, it is impossible to keep kids away from gadgets. Do you think there is any appropriate age for kids to hand over gadgets?
My sense is the longer one can push it, the better it is for the child. Every few months makes a difference in cyberspace frankly. I see no business for a 10-year old child to be on social media or even get a phone of his own. I practise what I preach. My kids, who are 12 and eight years old, are not on social media.
You have also talked about cyber-bullying in the book. The bullying has also changed over the years.
It has changed so drastically. A 20-year old is having thousands of friends on social media but has only two friends in real life! That is actually the reality about what is going on in the cyber world. The kids are just acting in a moment and not thinking twice before putting up something on social media. Social media is like a toy to the kids as well as the parents.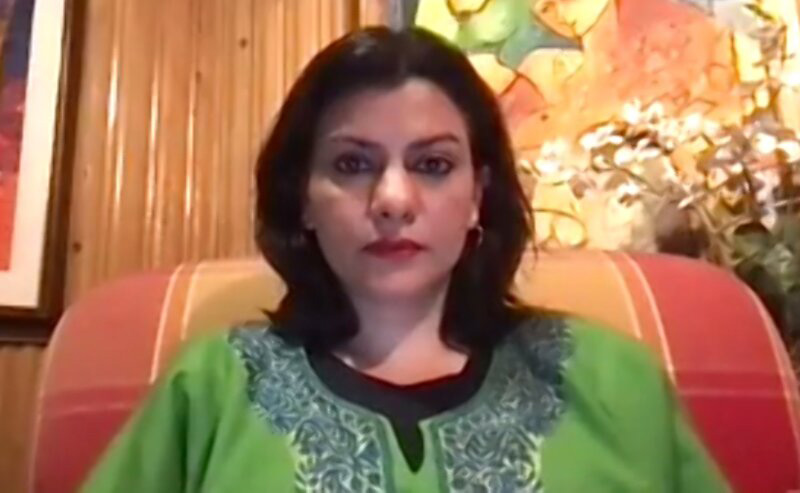 Nidhi Razdan at Kitab event
You have also talked about teenagers having a sex life and developing complications. Tell us about that as it is a tricky issue.
It is tricky. Again it is so casual. In our times, we used to send letters through several hands but now one will not be popular if she has not lost virginity by 15 or 16 years of age. I think lot of girls are going out of their way to do sex only to partipate in the "cool thing" which is prevelant in school. I have also talked about teen pregnancy. We in India are far away from the solution to this problem as we are not acknowledging the issue. That is one difference I find between countries like the US and India. The US has figured out what they can tackle and what they can't.
The US has figured out that they can tackle teen pregnancy, so girls are there allowed to go to school pharmacy and ask for the "morning after pill". In India, there would be a furore which will go across the schools, homes, families if a girl walks into a pharmacy for pills. We here are always looking at it as a stigma. There are some girls who make sex out of their choice knowing everything but they are clueless as to where they should go after making out. Now that has a repercussion as well and also unhealthy in its own way.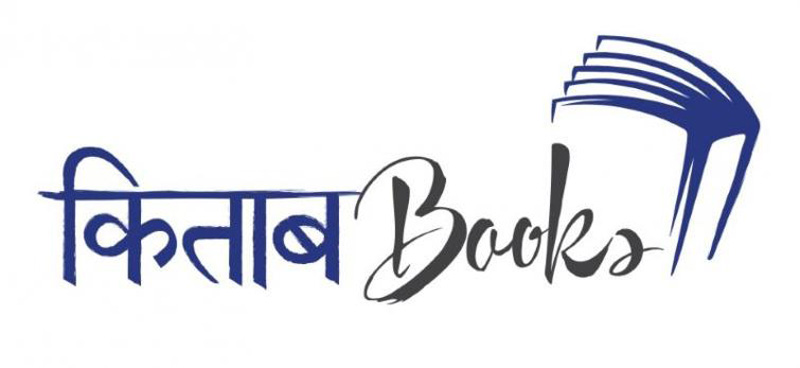 You have received a diverse range of feedback. What would say to all those people who say these issues are of the elites and a smaller section of people?
I would say anybody who is having a smartphone is equally exposed to these issues. I say that about kids from tier two cities, semi-urban cities and towns. The problems may vary from place to place but the issues and exposure remain the same.