Author Meha Dixit, who has travelled to various war zones for her PhD course as a Jawaharlal Nehru University (JNU) student, was the guest at An Author's Afternoon, organised by Prabha Khaitan Foundation and presented by Shree Cement, at Taj Bengal in January. Dixit spoke about her journey and her book Piece of War at a range in the session. India Blooms correspondent Souvik Ghosh brings the highlights of the conversation
Tell us about the 'very unusual, different and interesting' topic of reintegration of child soldiers post-conflict for you PhD.
During my MA days, there were wars taking place in different parts of the world. I was very moved by the plight of the child soldiers and the question of what happens when the war ceases and the reintegration process takes place, because many used to take arms at a very young age. So apart from military skills, they really wouldn't have any other skills for education to speak of. So questions about their future after the wars and how they used to reintegrate into society were going on in my mind. I thought it was really important to look at those, understand and not just feel about them but given an opportunity, to travel to those areas, spend some time and to understand what really happens.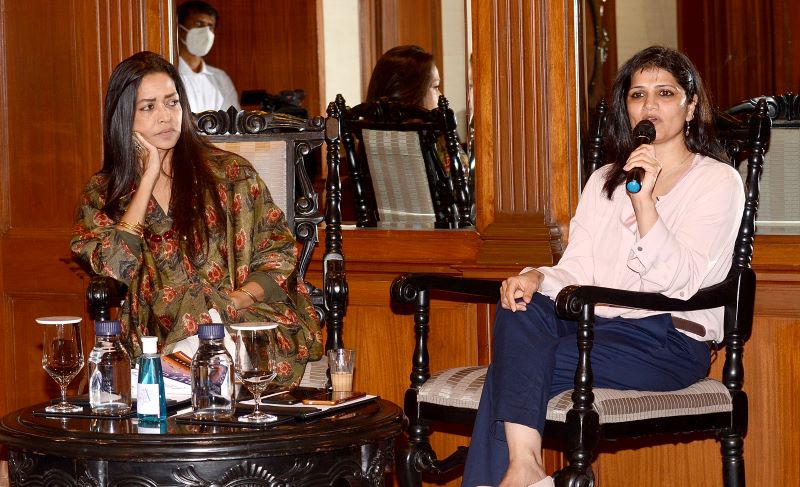 (From L to R) Host Esha Dutta and Meha Dixit (Image Credit: Avishek Mitra/IBNS)
You have traveled in almost all war zones but what has been the most difficult and painful one?
I faced difficulty to travel as an individual and also as a woman in various ways. All visits were painful. There is no way to quantify it because suffering can in no way be quantified and measured. But in terms of difficulty, I think Afghanistan was the most difficult country to visit. Also it was difficult to travel to Afghanistan because it was not possible to travel alone as a woman. I was accompanied by locals, preferably men.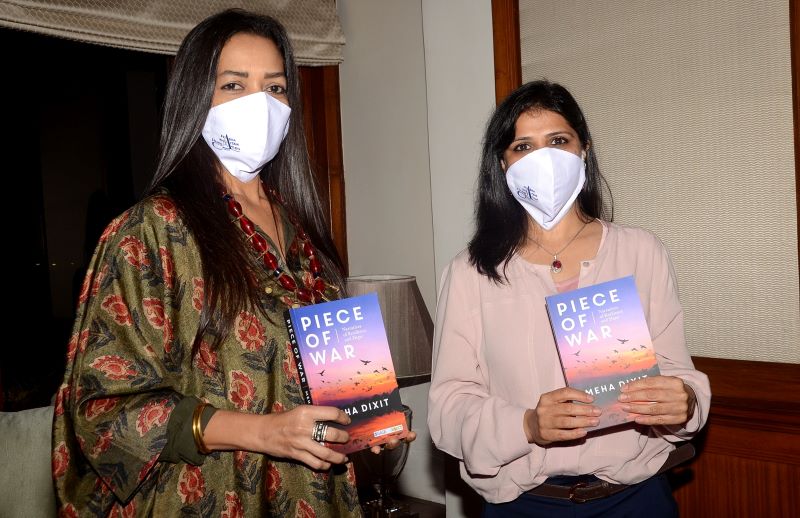 (From L to R) Esha Dutta and Meha Dixit (Image Credit: Avishek Mitra/IBNS)
Bombings became a natural thing for common people in the war zones but they also affected people mentally.
I found important and contradictory things through my research on this issue. A lot of people, to whom I had talked, said they are used to these bombings but in the same breath, many said they were fatigued by it. So in a sense, there is a contradiction. I found the same people who were hopeful, were broken at some other time.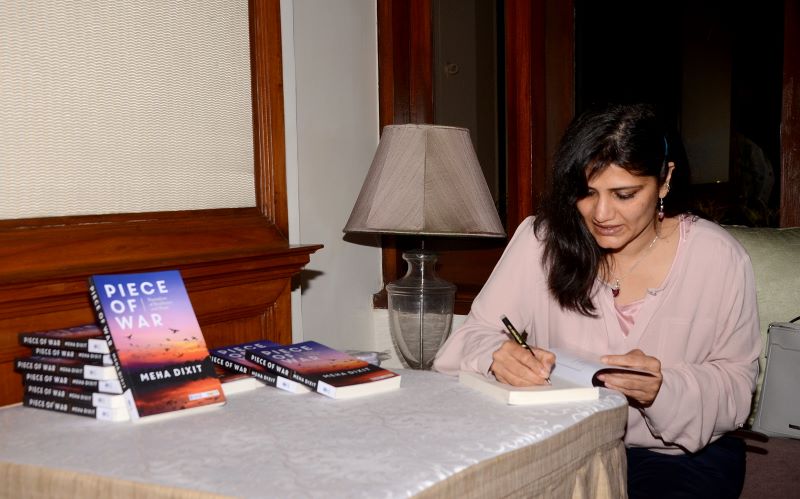 Meha Dixit signing her book for guests (Image Credit: Avishek Mitra/IBNS)
You have spoken in the book about women and how they were sexually abused as a strategy in the war zones. How has been your experience interacting with them?
Some people have spoken about their personal experiences, but many others have said they didn't go through such atrocities but had heard of it. Many girls said the sexual abuse prevalent in rural areas, may not be that much in the cities. But there were many who were not comfortable about speaking about their experiences of sexual abuse. Of course there were exceptional women who were vocal about it.
Meha Dixit receiving a gift of thanks at Taj Bengal (Image Credit: Avishek Mitra)
What has been your experience interacting with the youth in war zones?
There is a certain romanticism with the war conflicts, especially when it comes to youth. If there is a conflict taking place in your region, then of course one will not be able to study or get employment. So that's a challenge. So it is difficult to channelise the energy of the youth. Seeing injustice like lack of education or employment and poverty all around compels youth to take up arms or participate in protests. Also participation of youth in protests is always more.

(Images of the session: Avishek Mitra/IBNS)