In a virtual session of Tete-a-tea organised by Prabha Khaitan Foundation of Kolkata, UK-based author, journalist and social worker Lady Mohini Kent Noon, had an engaging conversation with Dr Alka Bagri and Bina Rani – two leading women achievers of Indian origin in the UK and cancer survivors. The two women spoke on the overarching influence of mothers in their lives as the session focussed on Lady Mohini Kent Noon's book 'Dear Mama', a compilation of intimate letters to their mothers written by billionaires, spiritual gurus, members of the British House of Lords, political leaders, members of royal families, actors, entrepreneurs, journalists, photographers and doctors. IBNS correspondent Souvik Ghosh brings excerpts of the conversation
Alka, would you like to share what you learned from your mother, some memories of your mother and read out from your childhood?
Alka Bagri: My mother was born and raised in Kolkata in a traditional Marwari family. She has lived her life with tremendous integrity. Whatever life has thrown at her, she dealt with immense grace and courage. She is a strict lover of principles. She had conviction or belief that is unshakable. Apart from that she had a tremendous sense of adventure, literally from learning pottery at 78 to sky-diving, bird watching, she lived life to the fullest. She is also a voracious reader. I really have those which one can learn from their mother. I have imbibed these qualities in particular and I know that I have a sense of adventure. So yes, I owe to my mom.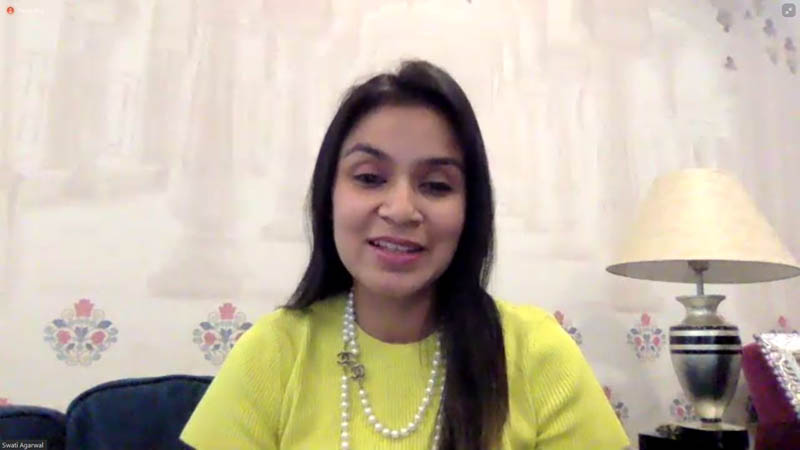 Bina Rani, would you like to share some memories of your mother?
My life I think was a little bit dramatic. I think it was almost like a Bollywood tear jerker. I was orphaned when I was 11. Both my parents died within two months of each other. We were absolutely devastated. I remember crying and screaming to my elder brother saying what will become on us now? But till that moment, we were happy, we were loved. My father was a civil servant and IAS officer and we lived in relative comfort in an area of Bangalore.
In addition to her seven children, my mother took in her younger brother and sister so that we would have access to good education in Bangalore. My mother was truly an extraordinary woman and I don't think I met anyone like her. She could have been a woman of leisure, could have been entertaining my father's colleagues, could have been hanging out prizes, could have done all of that but she chose to wake up at 3 am every morning and cook the family's meals.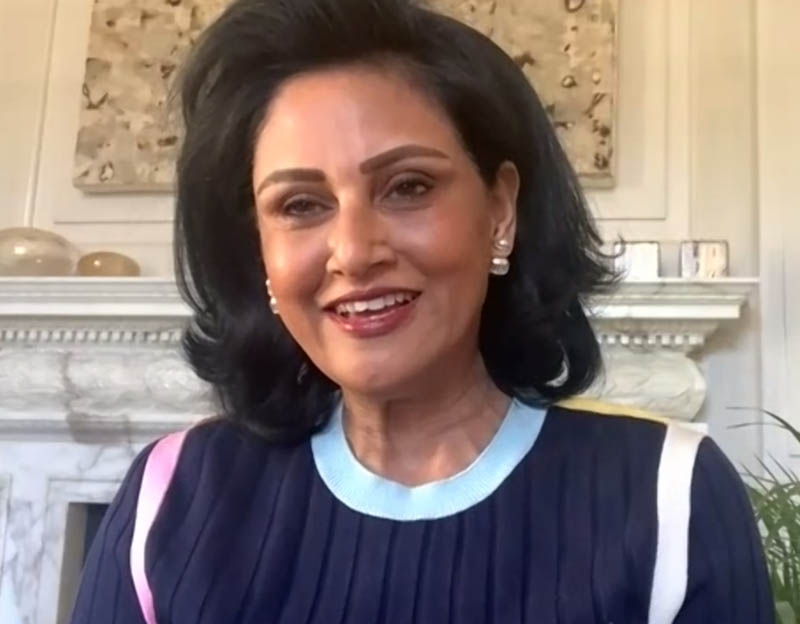 Tell us about your childhood, Lady Mohini Kent Noon.
Lady Mohini Kent Noon: In contrast to your childhood, I had a golden childhood. That was the only golden period of my life. I am very happy that it came early on because it is very hard to get over a traumatised childhood as we know from our work with those girls. My mother came from a royal family and she just had a sense of ease and she was really not interested in material things.
She never went shopping, never collected anything, was trained in classical music and she used to sing on stage, sang in Gurudwara, sang Sangkirtan and sang folk songs and she had great ability to make up poems and she was hot favourite in wedding Sangeet. She never sat on high and treated everybody as equal. She smiled a lot and she laughed very heartily.
Every baby carries some cells of the mother. So maybe that creates a sixth sense between mother and child. Certainly, I was very deeply bonded with my mother. She died in March 2016 and I miss her very much. She was an Urdu scholar, she used to write Urdu poetry and she used to write in English, Punjabi because she was very fluent in all these three languages. She never asked for anything. I learned generosity, simplicity and honesty from her. I am like her but very different also. I chose to make my own way in the world which she didn't. So, we were different generations and different women.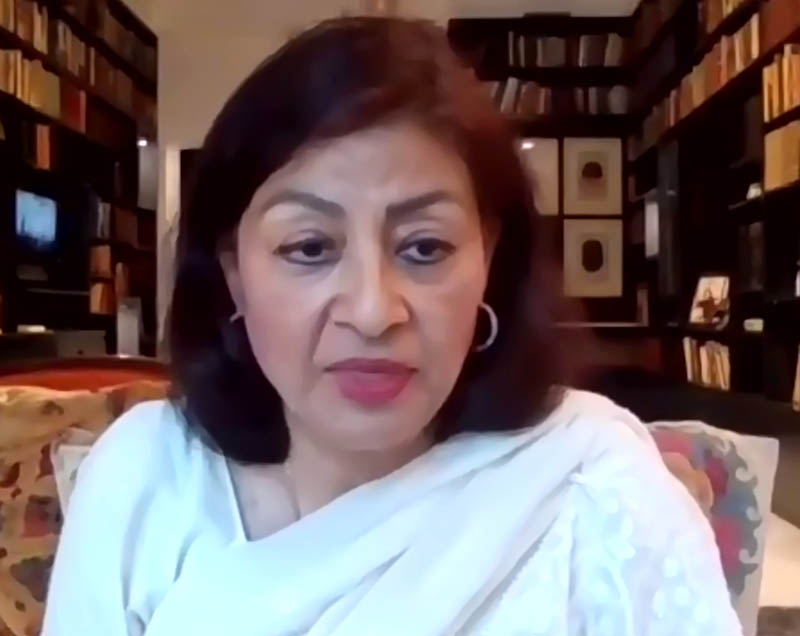 Tell us about your experiences when you were young, Lady Mohini Kent Noon.
Lady Mohini Kent Noon: I was always very adventurous. Being adventurous is a very dangerous thing. I left home, I left my country and I came to London before the age of 21 alone to study art. I already had a first-class degree in psychology honours from Lady Shri Ram College but I wanted to explore another part of my brain. I have been painting since I was six years old.
Nothing seemed impossible for me. I felt I could do anything in the world. I did go to art college in London, I worked part time to pay for it and I was trained in filmmaking in London. Being adventurous is all very pleasant as long as the experiences are well. On the first day at my art college, I met an Iranian girl of my age, a Sufi and we rented a flat together. And we were poor together.
We ran out of money for some reason. For three weeks we had nothing to eat. We just had milk and bread and the milkman.