literary
Forever is a Lie: A dark romantic thriller from Novoneel Charkraborty
Kolkata, Sep 6 (IBNS): Novoneel Chakraborty, the chart-topping writer of romantic thrillers, was recently in Kolkata for the launch of his latest book, 'Forever is a Lie', published by Penguin India.
The Mumbai-based author is also an established scriptwriter.
The book launch, held at the Starmark outlet in Mani Square, drew a crowd of young readers, who seemed well acquainted with each of his books.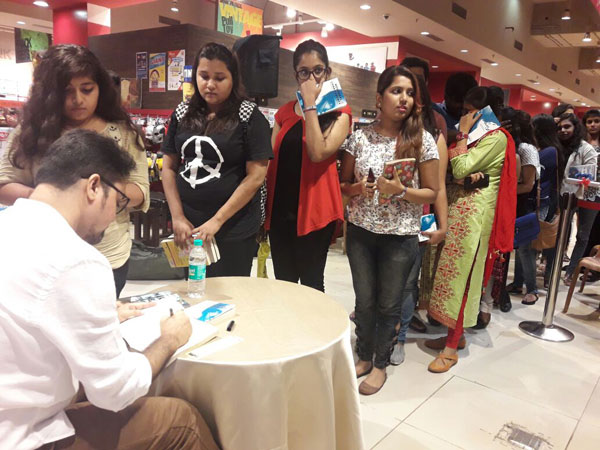 'Forever is a Lie' revolves around Prisha Srivastav, who studies Mass Communication in Bengaluru and falls in love with someone she is not supposed to fall in love with. Little did she know he was a killer.
The book takes us on a journey to find out what unexpected twists await Prisha.
Chakraborty interacted with the audience, talking about his books and characters. Later also took selfies with his fans and signed copies of his new book for them.