Kolkata, Dec 06 (IBNS) In November, 2000, ArtValley was the name given to an international conference , 'ArtValley-The Marketplaces of Art", held at "Fortezza da Basso" in Florence, Italy. Seventeen years down the line the venture is known for creating an amenable platform where art, technology, culture and enterprise shook hands with a big focus on the booming economy that is India.
ArtValley, which is exploring the combinations of smart technologies, planning, building, transport, and other utilities in a science they call Citymatics, is keen to be part of the ongoing and upcoming infrastructure projects in Indian cities like Delhi and Mumbai.
Earlier this year in June, ArtValley was a collaborator in the "India-Italy Transport and Railways Intelligence Market-place" on the occasion of the International Conference "India-Italy. Industry and intellectual exchange" in Verona, Italy.
Inspired by the Silicon valley project, the ideators behind the project formalized their venture as ArtValley. At the forefront of ArtValley are two principal faces-Professor Francesca Bruni , President ArtValley and Professor Alberto Cavicchiolo, Director ArtValley.
"Initially ArtValley steered its operations to build crossroads between new technology with banking sector and the art world," said the duo during their recent visit to eastern city Kolkata when ArtValley played co organizers along with Dubai Multi Commodity Centre (DMCC) in a programme where Dubai-Kolkata corridor chapter conducted its first road show.
"It brought into focus new technologies dedicated to art and brought in digitization of old images that had historical significance specially pertaining to Italian and European art," they said.
ArtValley gathered the first art portal and channeled their activities in intellectual and cultural capital, a flourishing sector that had promise of inviting participation and interest from startups and entrepreneurs.
Since then it has gone on to host and organize several international forums and corridors for promotion of business, networking and exchange platforms between interested nations.
By identifying the geopolitical significance of a particular place it invests its activity in being business ambassadors by linking people and countries.
ArtValley is focused on sharing content and publishing knowledge on intelligent technologies, innovative designs and materials as well as fund raising towards restoration for sponsorship and the publicity associated with art appreciation.
ArtValley promoted the publishing of the book-A great Italian master in Asia by Vittorio Volpi as part of "Forum Valignano" program. In Italy according to evaluation by UNESCO,"ArtValley is working towards art and antiquities", giving it a kind of positive accreditation for an international audience.
"In our first art congress, we invited entrepreneurs, contemporary art traders, auction houses like Christy's and Sotheby's who were going digital . Our main intention was to finance art and culture. In Italy the banking foundation has done immensely towards funding restoration of architectural heritage," said Prof. Cavichhiolo, Director, ArtValley.
In 2014-2015 another ArtValley venture took shape ,when it launched an extended Mission in the MENA (Middle East-North Africa) area ,where it explored launching of initiatives that involved smart technologies, planning, building, transport in an integrated science named "Citymatics" which is defined as an undertaking meant to operate around intelligent cities and targeted projects, exploring the science of different layers of urban life through publications, informative press meets and business seminars.
In collaboration with Government of Bahrain ArtValley also contributed towards a heritage project and played a contributory and commendable role in the impressive restoration of Old City of Manama.
With some countries of the Arab League ArtValley has worked towards an effective plan of experiential exchange, involving universities, foundations, academies, minorities, clubs and cultural movements.
"India, being a cultural giant always interested the researchers in us," said Professor Francesca Bruni, President, ArtValley.
"We began our activity almost two decades back as we began our study tracing and following the route of first settlers in India .Our formal operations began around five years back after making sufficient journeys back and forth to assess viability of our work here. Our interest ranges through diverse sectors since India is a forerunner in being one of the largest world economy with its rapid rate of growth in infrastructure, transport facilities, investments,digitization and start up activities," she added.
India was the focus at Forum Valignano 2016 where it was hailed as the next big destination for world business in general.
"It's India's moment. With the economy growing at a rate of over 7% the most significant result in the world's major countries, India has become the locomotive of Asia. Rapidly growing foreign investment, which have exceeded China and the United States, while the Modi government is playing its top cards with the 'Make in India' campaign in order to attract new manufacturing capacity and expand the market," the forum stated.
ArtValley recently started its newly launched initiative in West Bengal which is like a gateway to the eastern region of the country.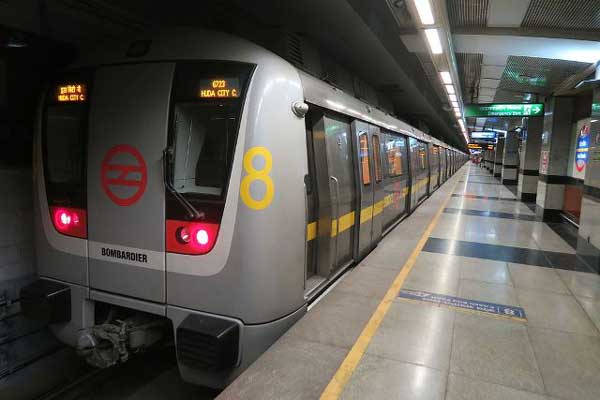 ArtValley also has initiated talks on projects in Odisha .With interests in metallurgy and endeavours to make digitization available across diverse platforms in India ArtValley wishes to showcase Italian experience in field of intelligent mobility on an international level, through educational instruments, create a network of relationships for exportation with key people , create communication modules for business diplomacy through design and services.
In October 2017 ArtValley played co organizers along with Dubai Multi Commodity Centre (DMCC) in a programme in Kolkata where Dubai-Kolkata corridor chapter had its first road show to discuss and initiate communication and business links between the two important regions which had immense promise for trade ties.
"Coming from a background in psychology my interests in Italy - India ties is far more than mere surface level as I feel I need to contribute towards a revolution , much like a renaissance, in the way we live and link business and cultural bonds." stated Professor Cavichhiolo.