Kolkata, Apr 14 (IBNS): Andrew Yule & Company Limited's premium Darjeeling garden produce "Mim White Dew Tea" was sold recently to Tea Box at a record price of Rs 15,750.
The Mim Tea Garden was established in 1862 and is located in Sukhiapokhri of Darjeeling district in West Bengal
Tea Box is one of India's foremost e-commerce site for tea and ranks second on the World Tea Portal site.
Andrew Yule has been associated with Tea Box for the past three years
This year, Andrew Yule's Mim Tea Estate received a Certificate of Appreciation as an esteemed and valued partner of Tea Box in recognition of the quality of production -- especially this year's exceptional Mim White Dew Tea -- and excellence in achieving and maintaining the highest quality standards, the company said in a release.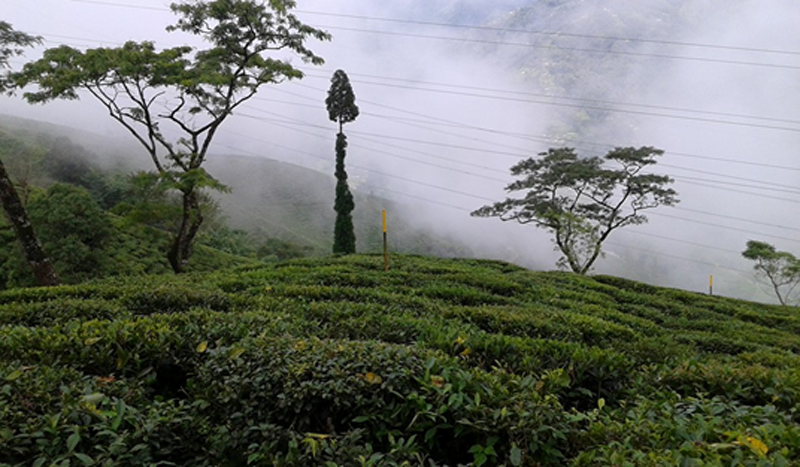 In its effort to meet the requirement of some European buyers, Tea Box wanted some exclusive tea from selective sections of Mim Tea Estate.
The teas manufactured at Mim met their requirement and fetched a premium price of Rs.15,750, which is a record price for any tea sold by Andrew Yule & Company Limited this season.
"Mim at Darjeeling has over 50 hectares of organic plantation," said Debasis Jana, CMD, Andrew Yule & Company Limited. "The quality teas from here are premium, and have niche markets in Japan, Middle East, Europe, USA and Canada. Harrods of London and Japan merchandises these teas. Mim also manufactures Green Tea and Specialty teas like White Tea, Oolong, Hand rolled, Pearl and Moondrop Balls. This year it has been a great feather in our cap to have Mim White Dew being sold for such a premium rate."
The distinguishing features of White Dew tea's liquor is that its light, velvety smooth, medium bodied and tipped with delicate floral flavours.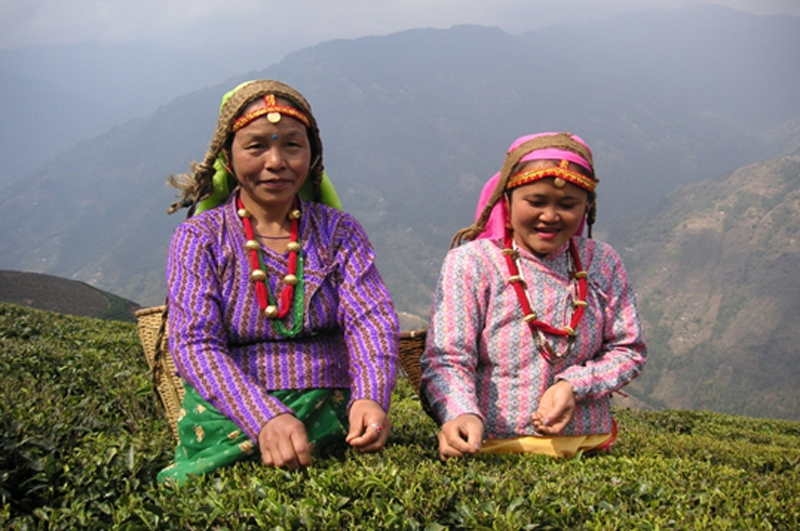 Soft floral notes similar to geranium and jasmine greet the palate and stay until the middle, interrupted briefly by undertones of sweet vegetables which emerge at the edges.
There is a pleasant and lingering floral aftertaste.
The second steep done at 5 minutes is mellower and has a pronounced flavour of green apple in it. It is highly recommended with ice for a truly majestic and enjoyable experience.
Founded in 2012 by Siliguri-resident Kaushal Dugar, Teabox is an Indian tea brand with offices in Siliguri and Bangalore in India and Singapore.
Its products feature teas sourced from Darjeeling, Assam, Kangra, the Nilgiris, and Nepal.
The company sells its products globally and has shipped to more than 110 countries so far.
The tea is vacuum-packed and stored in a temperature- and humidity-controlled facility, from where it is shipped to customers.
Tea, stored this way, can be shipped to customers
within 48 hours
of production, cutting short the traditional cycle of three to six months, according to a company release.