Aditya Academy believes sports is an integral part of a child's education, says group Chairman Anirban Aditya
Anirban Aditya, Chairman, Aditya Group, explains even though they started with focusing on cricket and football, the Aditya School of Sports (ASOS) is also planning to nurture talented players from other games, as well as looking to promote the brand in the north-eastern states and in Thailand
What prompted the Aditya Group, which is in the business of education, to diversify into a sports school?
​First of all, for us education is not a business but a social commitment. We are not in the sector to make money but to provide the society with affordable quality education. It is this very commitment that made us focus on sports as sports is an integral part of a child's education and overall growth. Hence it made sense to focus on sports too and rather integrate it with education than to look at it as a diversification.
​Tell us about ASOS at Barasat.
When we first conceived Aditya School of Sports, we were very clear in our minds that we shall not follow the run of the mill story. We must be different and serious contributors to any and every sport that we choose under our umbrella of ASOS. Once we identified the sport, we also wanted to ensure that we try to give nothing but the best in terms of infrastructure and support at a national or international level.
ASOS Arena in Barasat, around for just over a year, boasts of Bengal's first and only private cricket stadium with a capacity to seat nearly 8,000 spectators. We have tied up with Cricket Association of Bengal to ensure we provide the best of wickets, outfield and other support infrastructure. We are almost ready to host First Class matches there with an international size ground and other facilities. At the same time, work is on a war footing to build up a football pitch, at par with international standards, and with a capacity to host around 3,000 spectators.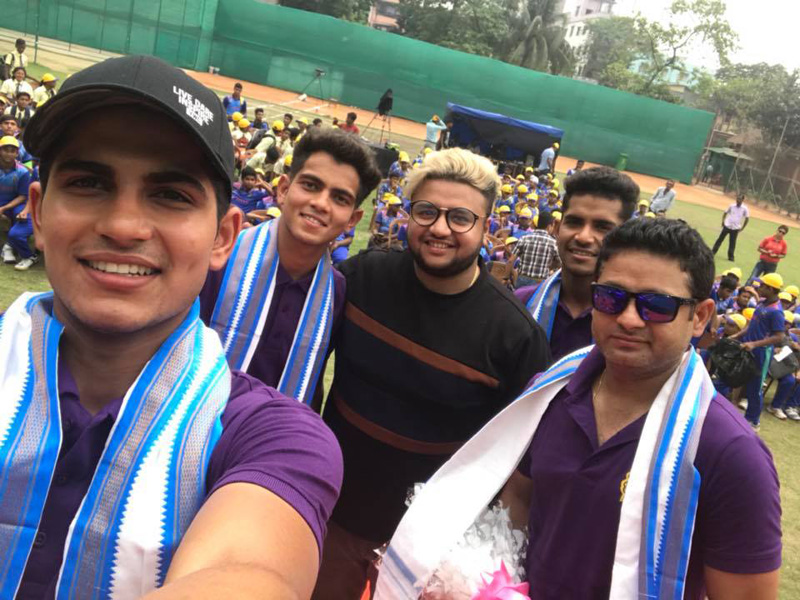 Are you only into cricket and football academies?
We are looking beyond cricket and football. We plan to build top class academies for shooting, badminton, basketball and tennis too. We have already tied up with Joydeep Karmakar to run our Shooting Academy and very hopeful of Abhinav Bindra lending his time and support to guide these kids too. For badminton, we wish to join hands with Gopichand to built up his first academy beyond Bangalore. Likewise, for basketball, all efforts are being made to get NBA on board and for yennis are working on either tying up with a stalwart international player or an academy. Moving ahead we plan to add a few other Olympic sports too.
Please throw some light on the U14 football Academy of ATK.
We have been running the U14 football Academy of ATK, offering the kids free boarding, lodging and education while ATK takes care of the technicalities. It is indeed very satisfying for us when we see 9 out of 18 kids in Bengal's under 14 team being picked up from our ATK Aditya Football Academy. This time round we are looking to take care of their U-13 and U-15 squad.
So what are your guiding principles as you widen the scope?
The basic ideology remains the same. Top class infrastructure and support at affordable prices. A concept that we call EduSports. Utilising the sprawling 30 acre campus, we have residential facilities and a CoEd CBSE-affiliated English Medium school.We plan to have residential academies for all the sports that we offer, to ensure that the top class sporting talents can focus entirely on their game while we take care of their boarding, lodging and education.
How has been the feedback of icons such as Diego Maradona who have visited the facility?
Reactions from stalwarts who visited the facility have been truly encouraging to say the least. Maradona the God of Football to many was ecstatic. He was overwhelmed and promised to come back if invited and help us in any manner possible. So much so that what was supposed to be a 20 minute workshop with the kids ultimately ran for over 45 minutes. The tie up with CAB was a result of Dada [Sourav Ganguly] liking the place at one go. He couldn't actually believe that we have come up with such a world class dressing room and such a picturesque stadium. He offered joining hands straight away.
We also had other national and international sporting icons such as Michael Clarke, Ashley Westhood, Jhulan Goswami, Manoj Tiwari, Deep Dasgupta, Mehtaab Hussain, Dipendu Biswas and others visit the facility. Each one of them spoke well about us, which motivates us to continue with our hard work and makes us believe even more strongly in our vision.
What are your plans for ASOS expansion across eastern and north-eastern India or beyond?
North-eastern India is a crucial part of our vision. We have received tremendous response from there. Each year we find more and more kids enrolling at our school. We are exploring proper partners in the region to carry this vision. So that we can extend the same facilities in their backyard.
Any other plans in the offing?
We have already started dialogues with a couple of state governments to explore opportunities to build up a complete residential facility of the highest standard and build up something that the nation can boast of. Much on the lines of Doon School or St. Paul's Darjeeling, if not better.
Similarly we are also exploring options of setting up an international school in Thailand.
Recently you felicitated Mehuli Ghosh on her achievements at CWG 18. How do you plan to encourage such young promising talents? Merely felicitations or support in form of cash/material/ training facilities/ coaching?
Look everyone seeks appreciation for their hard work. That's what motivates us to keep striving for the better. We have thus never shied away from any opportunity that we got to extend our support and provide due encouragement to these achievers. It is not only Mehuli, we have also felicitated the likes of Jhulan Goswami, Ishan Porel, Rahim Nabi, Mehtaab Hussain and others for their contribution to sports. We even felicitated Surajit Gharai and also supported him by providing him with a complete kit when he got selected for the Indian Blind Cricket team as the sole representative from Bengal. He made us really proud when India went on to win the Blind Cricket World Cup beating none other than Pakistan in Pakistan.
Any special stories that come to your mind in this regard?
The idea is not just recognition but also to extend our support in whichever manner we can to help them perform better. Like, we got this wonder girl Iqra Rasool from Baramullah Kashmir, who had to hide her bat under the burkha and play with boys. Today she is studying in Aditya Academy and honing her cricketing skills under the mentorship of none other than Jhulan Goswami. We are constantly on the look out for such bright prospects, not necessarily in cricket. We would be more than happy to contribute in our own little way towards their development and success.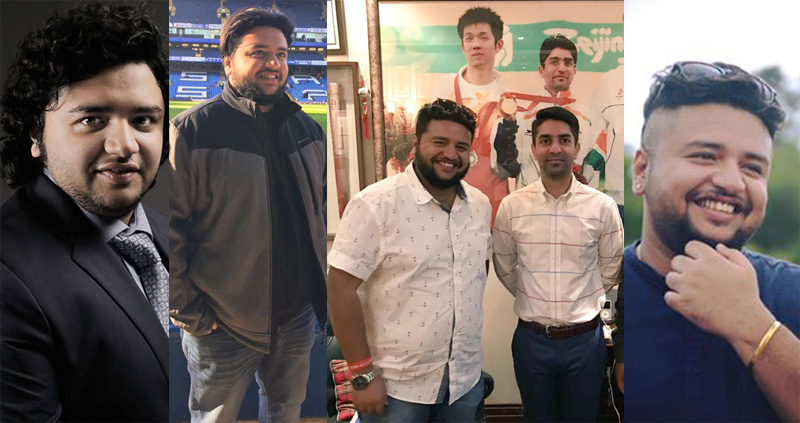 How do you look at the future of sports industry in India? What are the gainful employment opportunities from this industry? As an education provider, do you feel sports should be mandatory in curriculum ?
Sports industry in India is just about to explode. We have not yet reached that zone. Yes, it is growing much faster in recent times than it has ever before and for me we are on the right track. Cricket has ruled the industry but no denying that it has also helped other sports to flourish. Just look at what IPL has done in the last 11 years. We have so many franchisee based leagues now in different sports and they are all doing pretty well. Who could have ever imagined a professional league of Kabaddi being played and also catching the highest eyeballs on television. It's amazing.
What is your outlook on sports in India?
Sports will only grow bigger and better in India and definitely be a major employment generator. Every sport today has become far superior than before with the use of technology. Gone are those days when a team used to travel with only a coach and a manager, at best a physio. Today professional teams have video analysts, proper dieticians, masseurs, media managers, tour managers, bowling coach, batting coach, high performance trainers and what not. Every player needs a professional manager to help them through their career in identifying right opportunities. Not to forget the media houses, both production and telecast. It's really going to be serious and big.
How is Aditya Academy aligning itself with this growing importance in the field of sports?
Well what we have already planned is to make it mandatory for all our students studying in Aditya Academy to select one sport. It doesn't matter if it is not a physical sport. Kids can choose chess, Chinese Checker, whatever but they must play a sport. Sports builds up your character, it prepares us for every eventualities, it makes us face defeats and learn from them to taste success. It is very important for kids to understand that life is not a bed of roses. You cannot be a winner on every occasion. You will lose more than you win and that's where your character is tested. Nothing but sports can train you better. Even CBSE is now making it mandatory for kids to select a sport.