News
Bengal Chamber, GS Marketing organise inaugural ceremony of IIKTF
Kolkata, Jun 4 (IBNS): The inaugural ceremony of the India International Kolkata Trade Fair (IIKTF) was held at the Karunamoyee Ground in Central Park, Salt Lake here on Friday.
Trade fairs are platforms to conduct business both in terms of national and international participation.

It provides a forum allowing access to the market at close quarters as it keeps all participants informed about latest trends in markets and gives an opportunity to assess opinions.

This is the first edition of India IIKTF. The total number of stalls are 305 and the fair is on between Jun 1 and 11.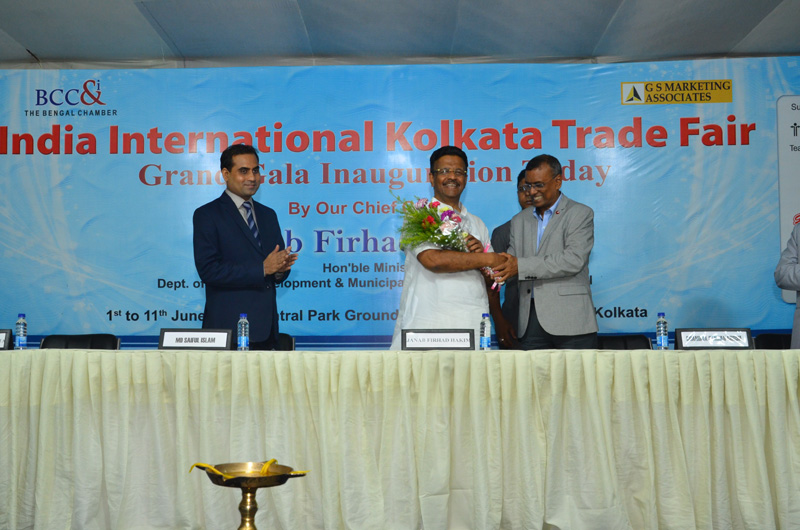 Firhad Hakim, Urban Development and Municipal Affairs Minister of West Bengal government, graced the occasion of the inaugural ceremony as the chief guest.

Hakim said: " Earlier there was not much interest in doing business in the state, but C.S.Ghosh of Bandhan Bank has being a great initiator in starting micro industry in the state. If we have more and more such trade fairs, there will be a rise in people to people interaction and the spirit of entrepreneurship will develop.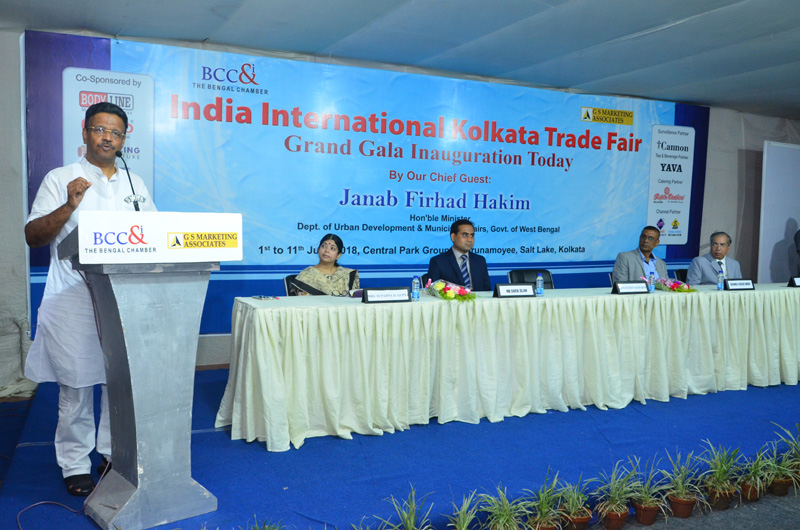 "Such platforms are great for initiating link between buyer and seller. I request Bengal Chamber to initiate classes in entrepreneurship where young people can come and learn not just about manufacturing product but learn how & where to sell it. Our Chief Minister is very supportive in economic activity and we need to develop entrepreneur skills so that the per capita of Bengal rises with economic growth."

CS Ghosh, President, Bengal Chamber and Chairman and MD, Bandhan Bank, said: "The Bengal Chamber of Commerce & Industry is the oldest and one of the most respected institutions of its kind in India. It is a powerful enabler, lobbying for the development of the economy and Infrastructure in India. The Fair was jointly organized by The Bengal Chamber of Commerce & Industry and G. S. Marketing Associates. The purpose of the trade fair is to promote Business & trade around the region.

"The Partner Country of the IIKTF is Bangladesh and the Focus Country is Thailand and Sri Lanka this year. The other countries who are participating are Turkey, Egypt, China, Pakistan, Afghanistan, Myanmar, Netherlands."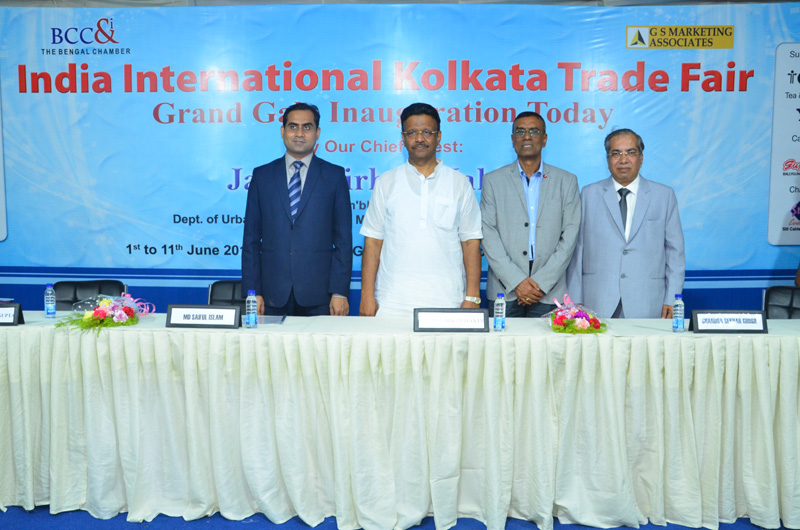 Prakash Shah, Chairperson, Organising Committee, India International Kolkata Trade Fair, said: "A highly effective & elaborate advertisement campaign has been taken up to attract maximum visitors from the target market. The Industry segments whose products are on display and sale include are International Companies, Government Departments, Furniture & Interiors, Processed Food, Lifestyle, Health & Fitness, Electronics, Children's Products, Auto Show, etc.,

Janab Saiful Islam, first Secretary (Commercial) Bangladesh Deputy High Commission Kolkata was also present at the inauguration.