Kolkata: The Bengal Chamber wants MSMEs to be financially strong and look for new markets
Kolkata, Jun 9 (IBNS): Keeping in mind that Micro, Small & Medium sized Enterprises (MSMEs) play a pivotal role in the economic progress of developing countries like India, the Bengal Chamber of Commerce and Industry (BCC&I) recently organized an 'Awareness Programme for the MSMEs' in Kolkata.
According to the organisers, this sector plays an important role in creating employment for unskilled and fresh graduates, leverage exports and make significant contribution to GDP growth.
The key advantage of MSMEs is that it requires less investment and can survive emerging threats of competition of domestic and foreign markets.
Highlighting the need the for the programme, Debkumar Basu, Chairperson, Manufacturing & MSME Committee, the Bengal Chamber, said, "The objective is to showcase to the MSMEs (pertaining to manufacturing and services) the various types of service/facility available with the banks related to MSMEs for MSME development and growth. Besides, the objective of the program is to highlight the available government schemes for the MSMEs which would really help them in further developments and growth of their business operations in the near future."
The programme highlighted how to avail various services of the banks as well as schemes available from the Central and state governments, and how to get access to newer markets.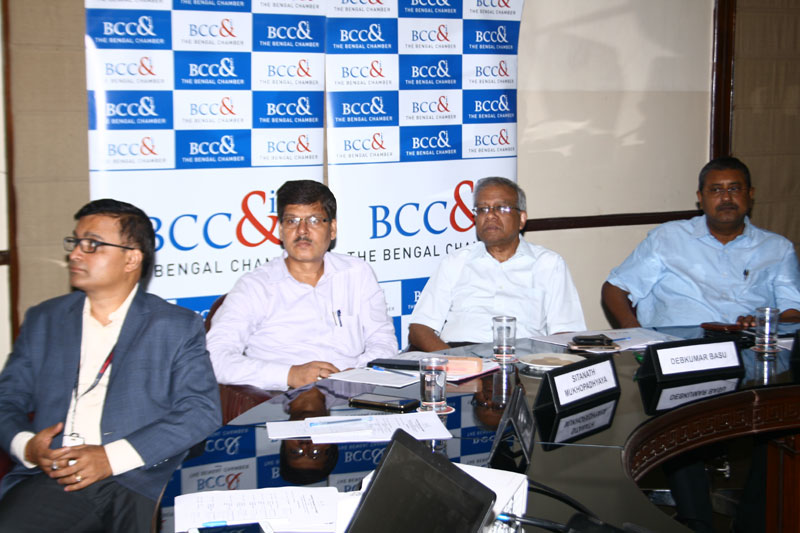 Ajoy Bandopadhyaya, Director, MSME Development Institute (MSME DI), Kolkata and Director, MSME Testing Centre (MSME TC), Kolkata, Ministry of Micro, Small and Medium Enterprises, Government of India; Dr. Anjan Ghosh, Former Vice President - Total Quality Management,Exide Industries Limited; A Mandal, President - Business Development ,Techno Electric and Engineering Company were some of the key people present at the programme.
Dr. Anjan Ghosh , Former vice President- Total Quality Management, Exide Industries Ltd, said, "Money and market will not save MSMEs. They have to have global quality product, good service. For global quality products, they should have the knowledge to utilise high quality technology and as well as finance & marketing."
Sitanath Mukhopadhyay, Assistant Director, MSME Development Institutes, Kolkata, Ministry of Micro, Small and Medium Enterprises, Govt. of India, said, "The three aspects for MSMEs in West Bengal are agro-based industry, tourism-based industry and art-based industry. Among the three, art-based industry has maximum potential because there is a huge market for art globally. New entrepreneurs intending to join MSMEs will get maximum scope in art-based industry and the government will extend all possible support to them."