News
Union Minister Ramdas Athawale launches government schemes in Kolkata
Kolkata/TWF: Union Minister ramdas Athawale earlier this week launched two Indian government schemes to promote employment generation and self-reliance, the Pradhan Mantri Rojgar Protsahan Yojana and the Atmanirbhar Bharat Rojgar Yojana.
The schemes were launched in the Press Club here.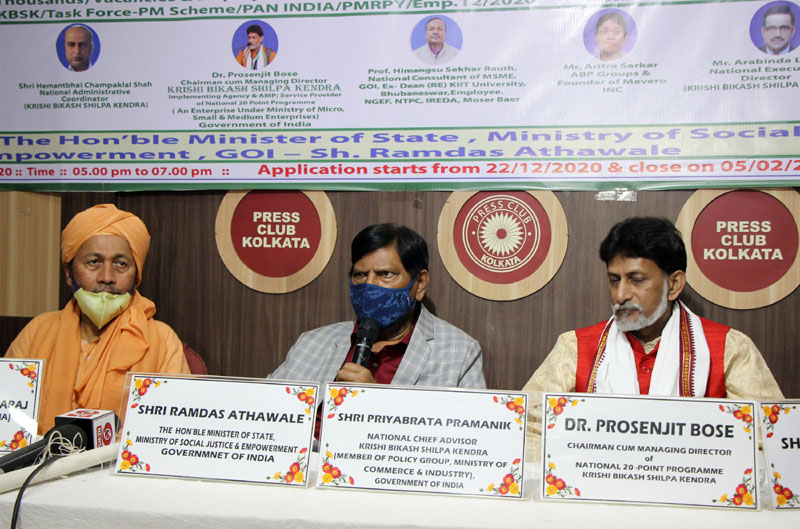 Also present on this occasion were Swami Biswatma Nandaji Maharaj, Bharat Sevashram Sangha; VijayaKumar, Secretary, National Advisory Council of Employment Generation, Government of India; Hemantbhai Champaklal Shah, National Administrative Coordinator of KBSK; Manjit Nayak (Director W.B.), Software Technology Parks of India, Ministry of Electronics and Information Technology (MEITY), Government of India; Priyabrata Pramanik, National Chief Advisor of KBSK, Member of Policy Group, Ministry of Commerce & Industries, Government of India; Dr. Prosenjit Bose, Chairman cum Managing Director of National 20-Point Programme, KBSK among others.
The event was organised by the Krishi Bikash Shilpa Kendra (KBSK)