Who would have thought that the vinyl record would make a comeback in this digital age? But it has, surprisingly. In 2016, in a massive reversal of fortune, record sales in the United Kingdom surpassed that of digital downloads. Sudipto Maity explores the Indian vinyl market
Almost 30 years after ditching the vinyl record, Japanese conglomerate Sony announced in mid- 2017 that its Japanese arm would start manufacturing records once again to meet the growing demand. If things go as planned, the company's unit in Tokyo will start producing them as early as this year.
Is the adage 'Old is gold' proving itself once again? The resurrection of the old style record in the West can be attributed to more stores selling them. What about the Indian market? Even though the scenario is more subdued, things are moving here too.

"Record sales were always there, but the vibrations were absent," says Prem Kumar Gupta of Symphony Kolkata, the familiar shop in the city's downtown. "After all these years we feel the excitement again." The shop sells around 90 vinyl records a month since 2017.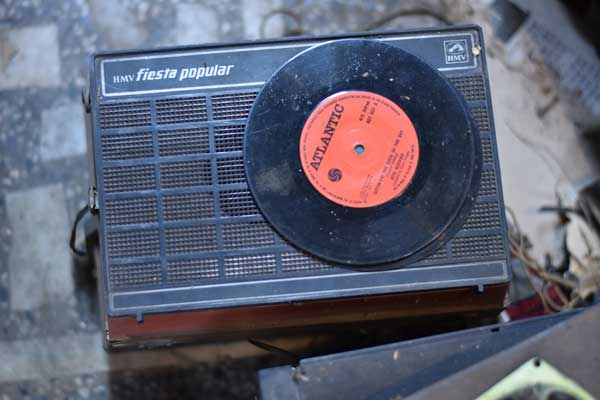 "Perhaps music started sounding flat, and that's why people have gone back to records. It has a different feel," he adds.
Md. Ilyas, proprietor of M/s Gramophonic, a specialist in dealing with records on Lenin Sarani in central Kolkata, however, has a different take. "Record has always enticed customers, but it never reached the heights it was supposed to," he rues.
The market is wretched, he feels, adding, "How many shops sell records today? It used to be 500 at one time. Today, maybe there are five recognised shops in the entire city of Kolkata."

Mohammed Iqbal, a fellow record seller, has been in the business for over five decades. He started with vinyls, moved to cassettes and later sold CDs.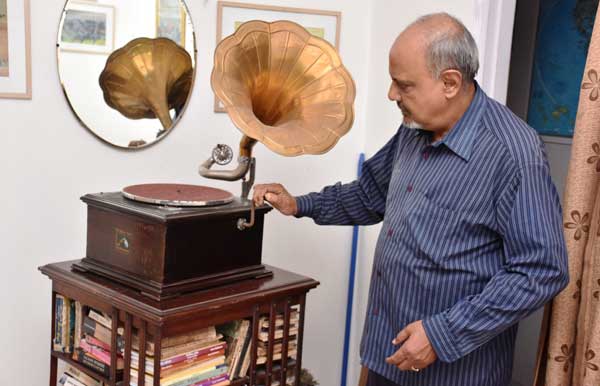 Pondering on the future of people like him vis-à-vis the music industry, he is pretty upbeat . "Say whatever you want to, but the record market has a life of its own."

Decoding the new popularity

The sound quality
Moloy Ghosh, a Delhi based music restorer, says that the basic sound quality of vinyl is unmatchable. "The depth of sound of a vinyl record can beat the likes of a cassette or a CD player any day."
Add to that the longevity of a record, one has the perfect combination. The only thing that comes close to records in terms of longevity is a cassette. While a cassette with proper handling can last nearly 40 years, a vinyl record on an average lasts about 60 years, if not more.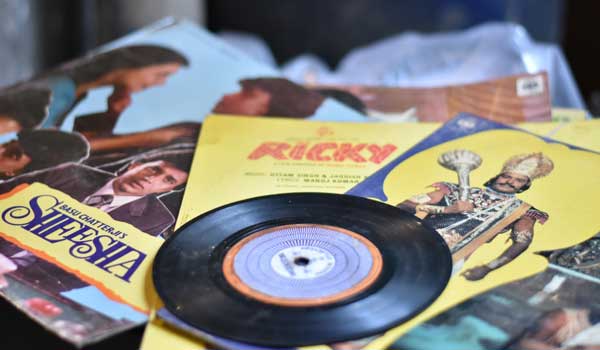 Experts believe that the vinyl has roared back to popularity as more and more people want to possess a piece of music that they can feel and touch. Having your own records also gives a feeling of ownership .

Teenage connection.
Teenagers are the most impulsive among the age groups. With little or moderate experience, teenagers are more susceptible to falling for a particular trend. For vinyl, it has done wonders.
"More teenagers frequent my shop these days," admits Ilyas. "Maybe it has something to do with the money too," he says referring to the low cost of second-hand vinyl.

Second- hand vinyl records in places like Lenin Sarani are sold for as low as Rs 50 each. However, some can go up to as high as Rs 3,000, depending on the rarity.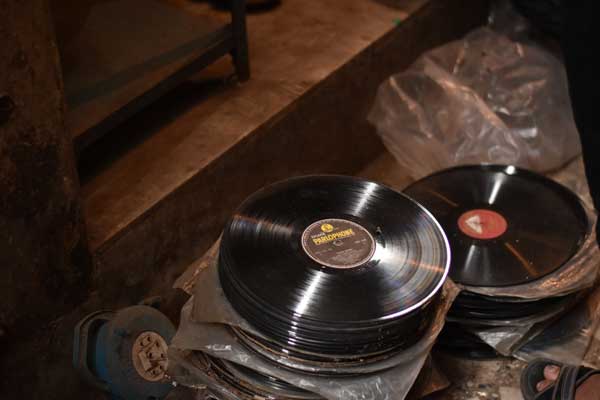 Records: One for the future?

While vinyl sales in the West have not dropped since 2006 and culminated as the biggest winner a decade later, the growth is India has not been that noteworthy. However, better returns in 2017 have prompted experts to think positively.

"Today we have the largest catalogue selection for vinyl in India," says Jojie Mammen, vice president and business head, Sony DADC, India.

Looking ahead, he says, "In the Indian context it's catching up as a lifestyle product and collectors' delight. In the coming days we will see even new releases on vinyl paving way to introduce larger vinyl selection of Indian repertoire with vinyl- shopping going main stream."
The growth of vinyl in India, as compared to the West, is still lagging admits Mammen. "Artists in the West have encouraged a physical touch-and-feel experience as an important aspect in scaling the artist's shelf life and recall value, which is yet to catch up in India," he says.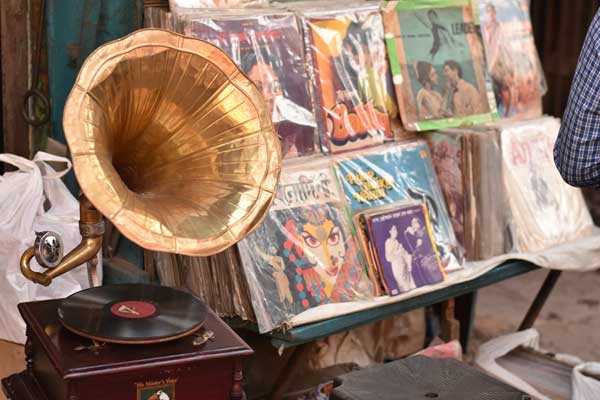 However, of late there has been a lot of interests from independent artists to launch album on vinyl format, he notices.

Another factor which hinders the growth is the cost of a turntable.
"Records have always been a rich man's game in India. It was never for the middle class," says Rantideb Maitra, a connoisseur of music and a scholar. He explains that a top range turntable costs around Rs 25,000 and above, while a starter level device is no cheaper than Rs 7,000.
To further strengthen his point, he says, "Think about this, when records were first introduced in India in 1902, it used to cost over Rs 3 apiece. A bhori of gold (11.664 grams) would cost Rs 2."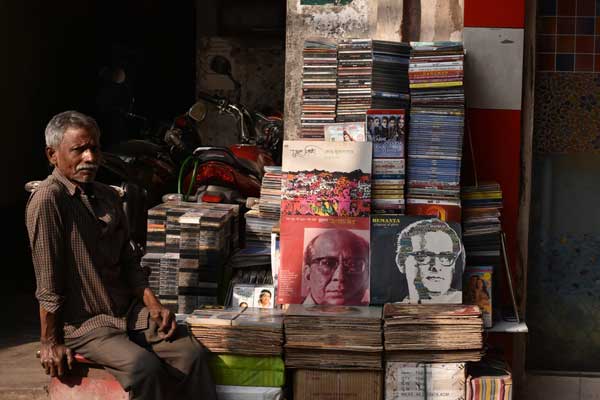 Digital download and streaming
It is somewhat like a rare case of the predecessor taking on a successor. In fields like sports and politics, perhaps it's seen but not in case of technology. Yet, the unthinkable has happened. Digital streaming and download have been humbled by record sales in 2016, inviting ominous comments from experts, who have opined that the former medium is inching toward the end. Does it mean a farewell to the YouTube, if at all?

People like Ghosh 'very rarely' tunes in YouTube to listen to songs, preferring quality over other metrics. However, Maitra opines that YouTube must remain in order for certain records to stay 'alive.'

Maitra is the proud owner of over 20,000 records (both gala and vinyl). Some in his collection are the only specimen left in the world. Maitra has a simple theory about sharing them: YouTube. "Most people don't know how to look for a song on YouTube. Tell me, if not for that medium, how can people like you and I listen to songs that have no physical evidence anymore?" he reiterates.

Maitra says that while the Western world has been diligent about digitalising their records, the Indian ecosystem has not been up to the mark in terms of professionalism. "I have been to Europe. I have been to the flea markets there. Most of the records are jazz and rock. They aren't interested about classical music. Perhaps because their classical music is very well digitalised, unlike ours," he says.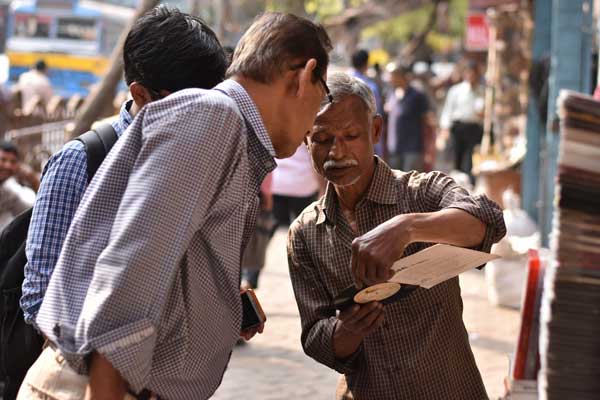 Still a second- hand sales market

The Indian vinyl market is still driven by second-hand sales. As a result, it is directly dependent on supply of old records. How do the sellers obtain the records?
"We get them from people who are willing to sell their collection. Maybe it belonged to their grandfather or someone in the family and now these antiques are taking up more space than usual and so the seller wants to get rid of them. So they contact us," informs Gupta .
Promising a change in the scenario, Mammen adds, "Vinyl is an important part of our business and has been gaining momentum in last one year. The vinyl selection available in India was limited to a few International titles for quite some time but Sony DADC has pioneered the effort in making available a large range of International selection with Indian e-commerce portals. At the same time, it has released a wide selection of Hindi film in vinyl too."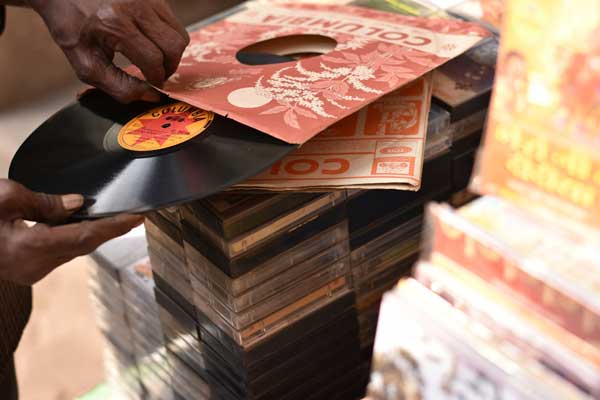 Images: Subhodeep Sardar