You had a stint with MMA, what prompted you to quit that and join the WWE?
No, it was the other way around. I started in pro-wrestling as I always wanted to be a pro-wrestler and I ended up doing MMA few years back because the money was good. I was working for a pro-wrestling company in Japan when I had these promoters from Deep, which was one of the most important MMA company in Japan, and they made me an offer and it was good and that's the reason I ended up doing that. But, my passion, my love has always been pro-wrestling.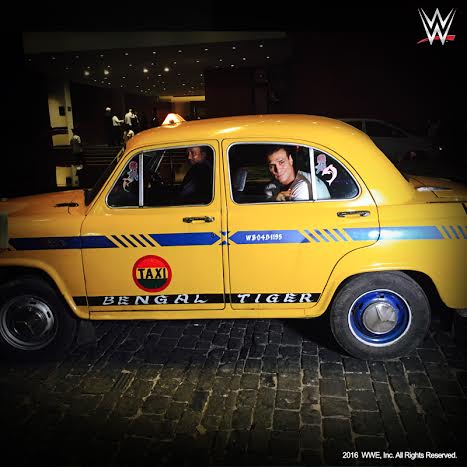 How different is the WWE as a company as opposed to the other existing ones?
Well, WWE is the NBA, the NFL of pro-wrestling. I mean, this is the place you have to be if you ever want to succeed in the business. There are many companies out there and they are good, they all have a lot of talent to offer to the wrestling fans, but there's no other place like WWE. This is the only company that travels around the world and the way they treat their talents is totally different than the way they do in other places.
In context to WWE's expansion plans, where does India fit in?
WWE keeps growing and that's pretty much the reason why I'm here in India to promote the company, to let the fans know that we are coming back here next year with an entire roster to do a couple of shows here. We have a tour coming up in Mexico, Latin America and many places. Like I just said, this is a company where we go pretty much everywhere and perform in front of our fans.
How many live matches are we going to have in India?
To be honest, I don't have that information, but I would say two or three shows. We do our TV shows in the United States and then we go and tour around the world. We normally do two or three shows anywhere we go.
As an insider, do you think India can ever have a full fledged pro-wrestling company like the WWE?
Probably. I mean they like the product, they like wrestling, they have a lot of supporters, so maybe. It's up to the promoters in India to create a company and try to find the talent to make it grow, but it's hard to tell if they're ever going to a have a company as big as WWE.
We have seen you play this boastful character inside the ring; tell me, how different are you in real life?
Well…I'm not that bad. In WWE, that's just a character I play for TV. When I'm not in the ring, I'm an easy going person. I go home; I enjoy with my family, my kids. Again, I'm just playing a character when I'm in the ring.
What do you do apart from wrestling? Do you have interest in any other sports?
Nothing. I'm a full time wrestler. I like all other sports like basketball, baseball, football and I followed pretty much all the sports out there.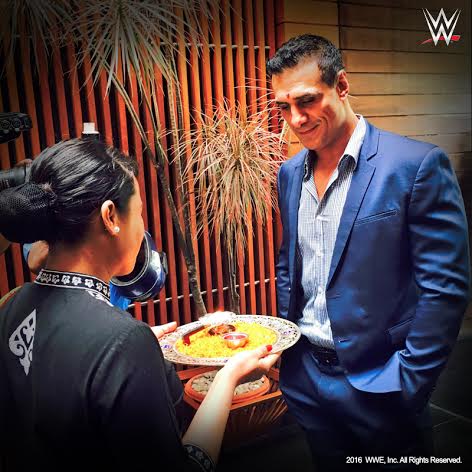 Now that you're in India, do you follow cricket?
Cricket…no…to be honest, I don't know anything about cricket. I was watching a game this morning and I was only trying to understand what was going on but, (laughs) I couldn't understand what was going on. I live in Texas and we don't get cricket games over there so I don't know anything about it.
You belong from one of the most decorated wrestling families in Mexico, so do you want your kids to take up wrestling as well?
That's up to them. When I was growing, my dad didn't want me to be a wrestler.
You also happen to have an architectural degree, but why did you take up wrestling?
Well, number one, you make more money being a wrestler than being an architect and (laughs) number two, wrestling is my passion. I always wanted to be a wrestler since I remember. I finished my career and I finished my school just to have something else, in case wrestling didn't work out. Luckily for me I have had an amazing career.
Correct me if I'm wrong, but you were also a part of the Mexican Olympic team for the 2000 Olympics, but due to some financial issues Mexico didn't send their wrestling team then. Was it a big setback for you?
No, not really. I mean, it is what it is. Mexico, sometimes they use money for other things than supporting their talents, supporting their people wanting to do something different. I was spectacular for the country, but they one day decided not to send us to the Olympic Games. That same day I decided to become a professional wrestler and I made my debut a week after in Japan, and well, the rest is history.
Looking back, do you consider that to be a blot in your otherwise spectacular career?
No. I mean, nothing has changed. I couldn't go to the Olympics, but, instead of going to the Olympics, I ended up having one of the most successful pro-wrestling careers, and I'm one of the most prestigious wrestlers coming out of Mexico. So, everything worked out well for me in the end (laughs) and I have no regrets.
Who's your all time favourite wrestler?
My dad. My dad (Dos Caras) has always been my idol. I became a wrestler because I grew up watching him.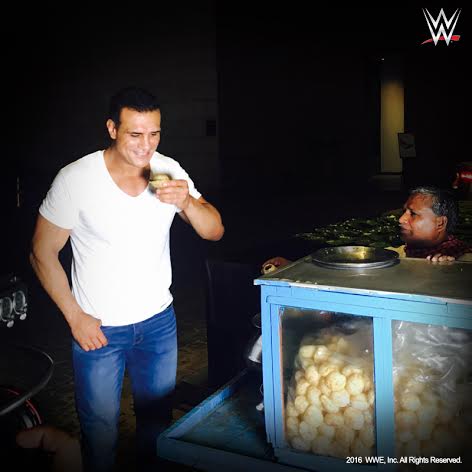 A couple of your colleagues have made it big in Hollywood. What's your plan? Do you want to embark on the same path?
Ah… well…never say never, right. Now I'm completely focused in wrestling and I want to finish whatever I have left in this amazing business for five years or whatever it is. If somebody calls me to do something, either for a TV show or a movie, of course I will be willing to do so.
What if you get an offer from a Bollywood producer or a director, will you do it?
It's the same, of course, yeah. I mean if there's money and they put me on TV… For now I'm focused in my wrestling, but in the future if somebody calls me, I'll say yes.