Motorcycles have intrigued me since a very long time and the iconic brand Harley-Davidson has been an aspiration since my childhood days. I have been riding since 7th or 8th standard and have since then wanted to ride a Harley-Davidson. Now music has brought me to Harley Rock Riders curated by Harley-Davidson which is one of a kind experience where one gets to experience live music and celebrate the Harley-Davidson culture.
The first thing which comes to your mind upon hearing the word 'Harley-Davidson'.
A guitar slung on the back and riding into the sunset, into the open roads. Harley-Davidson always gives me a sense of freedom. Riding with the wind brushing against my face. Also, the sound of the engine of a Harley is something that I instantly connect with, that roar of the engine is incomparable and always draws in happiness and passion in me.
Do you ride to your gigs often? Does riding help you to prepare before a concert?
At one point I used to ride for my concerts but I wish I could do it more often now.As the frequency of the concerts increased I had to travel to many cities for sound check and preparations. But if given a chance, I will definitely ride for all my concerts. Riding enthuses me with vibrancy and energy.
From Kabir to Ek Ajnabee...It's a motley collection you have. What are you most comfortable with?
Music has no language, from Jazz to blues the basic seven notes of the music remain the same. Music is what drives me and all genres from Western classical to Indian classical are something I am comfortable with and enjoy playing.
What's your advice for budding musicians? What's the most important attribute one needs to have/develop for live gigs?
First of all, the most important advice for life is patience and hard work. What comes easy goes easy. Stardom and money are not important. You should follow your calling of your heart. You don't really choose music, music chose me. You have to know the audience you are playing for – for live gigs. You should experiment with various genres and play what resonates best with the particular audience. At the end of the day they should be transported through music.
What are you going to enthrall the Kolkata audience with?
I have never made a song list in 25 years of life. When I get onto the stage and flung my guitar, the connect happens. There will be a dash of everything, from blues, jazz, rock and roll, country, folk and my composition which in will play in the night.
How familiar are you with the crowd here? What do you make of them?
Kolkata has been very close to my heart because people in Kolkata know their music very well. They are extremely passionate for art and music and most of the crowd are well read and researched, it is always a pleasure to perform for such an enriched crowd who appreciate any form of art work very well.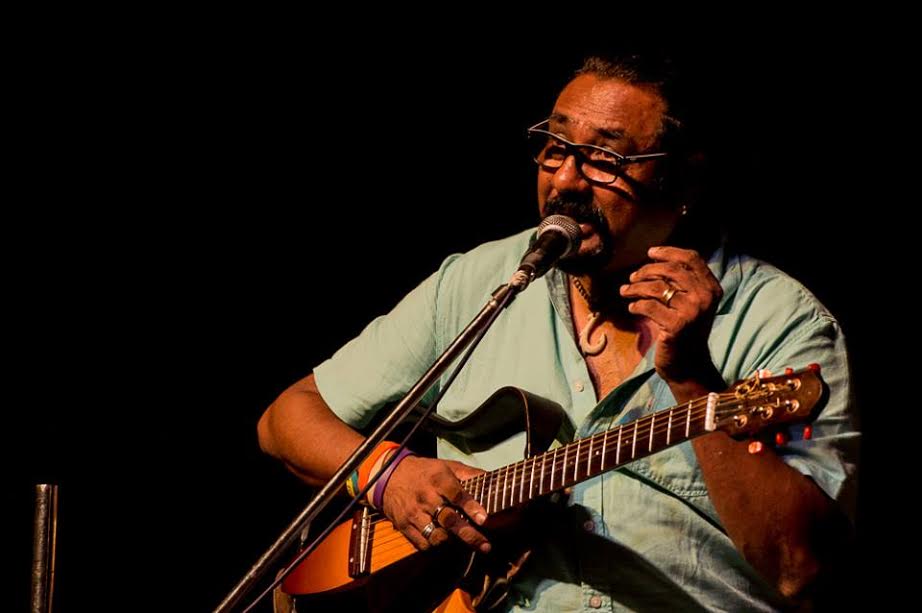 Going through your performances, a noticeable omission from them are the latest songs. Are you not big on them?
Bollywood music has evolved over the years, while I enjoy the music of the 60-70s Bollywood, there is a lot of good work also happening in Bollywood right now. Many modern contemporary soundtracks are being guitar driven and band artists are being used. Some classic Bollywood songs have stayed for more than 20-25 years and has been heard by 3-4 generations. Thus, I have enjoyed Bollywood.
Do you reckon that songs these days are losing out on lyrics?
Not all of them but most of them. It is more based on rhythm, bass and drums. But it is a cyclical thing as we are coming back to melody and music which shall always remain.
Since you have interpreted Kabir, how familiar are you with Lalon Fakir and his body of work?
I have heard about Lalon Fakir and have heard few of his works but I am not very familiar with his huge body of work.
Did Bob Dylan's Nobel Prize win come as a surprise?
Not at all, actually it should have happened many years back. He is an awesome poet and his work has been inspiring 3-4 generations of people. He has been singing his poetry and music happened in the process just like Leonard Cohen. I am very happy at this decision.
Do you think others of the same caliber missed out?
Leonard Cohen, Jim Morrison, John Lennon are some names I can think of. But it is not about the validation. Globally people go sit on their graves for days. The world has accepted them. That is their win and validation. I think Bono of U2 should have got the Noble peace prize also for his great philanthropic work.
You have worked in reputed bands. Are you happy with the scene today?
There are many more mediums for people to enjoy music these days so there is a clutter. But band culture will always stay. It will be a chance for us to speak the idioms of the common people. These days music is becoming appreciated by a wider palette of people, a wider audience. Therefore, the horizon of music has increased from Sufi to Bollywood. Rock music however still has a restricted audience. Thus bands these days are playing genres more accepted by commoners.
Have we (the Indian bands) been able to create our own unique sound?
In today's date there are many noticeable platforms like Harley rock Riders that are providing musicians a stage to come up with unconventional music. These platforms are not only restricted to the metros but also expanding to smaller cities, like, Harley Rock Riders already happened in Nagpur. This is encouraging a completely new subculture of music happening aside the Bollywood music. Lots of bands have their unique sound like Agnee, India Ocean, Raghu Dixit, Amit Trivedi, Silk Route.
Tell us a bit about Friends of Music. How did it happen?
Friends of Music started off as a coffee table discussion between my friend Mohit Satyanand, his sister Kanika and me. We wanted to bring together all musicians to a platform to jam as there wasn't any. We decided to start if off at Mohit's brother-in-law's lawn and soon it grew to become the largest platform for original music where all upcoming musicians for coming and playing their original compositions.
If I happen to check Val's playlist at this very moment, what will I come across?
Keith Urban
John Mayer
Valentine Shipley
Eric Clapton
Mark Knopfler
Finally, why did Val not opt for a more glamorous career of a playback singer?
Glamour is a very relative term. For me there cannot be anything more glamorous than travelling across the world to perform music. Getting invited to palaces, NGOs and to go to small villages and play to children by the well and mountains is the most passionate feeling. For me riding a Harley for a gig and enthralling the audience and having an instant connect, is the most glamourous thing.