Most of the time, a filmmaker chases a story. Rarely, the story comes chasing him. For Paul Harris, it was the latter. He discovered a small town called McCluskiegunj while researching for a long term project on Anglo Indians. Thus emerged his documentary 'Dreams of a Homeland'. Shoma A. Chatterji reports
McCluskiegunj, a small town in Jharkhand, is setting for Konkona Sen Sharma's well-appreciated debut directorial feature, A Death in the Gunj.The place is also the focus for Australia- based filmmaker Paul Harris who almost accidentally came across it while researching for a project for his documentary End of the Raj. Fascinated by this tiny little world of old Anglo-Indians who settled down here many years ago, he decided to make another film, Dreams of a Homeland.
Harris himself is an Anglo-Indian now settled in Down Under. He became a documentary filmmaker by choice. "In 2010, while I was researching for End of the Raj – A History of Anglo-Indians, a long documentary, I visited McCluskiegunj, around 70 kms away from Ranchi, capital of Jharkhand. I was curious about the history of a section of my community that had migrated to this place. I decided to make a film about the 'Gunj' as it is fondly called by the locals," says Paul.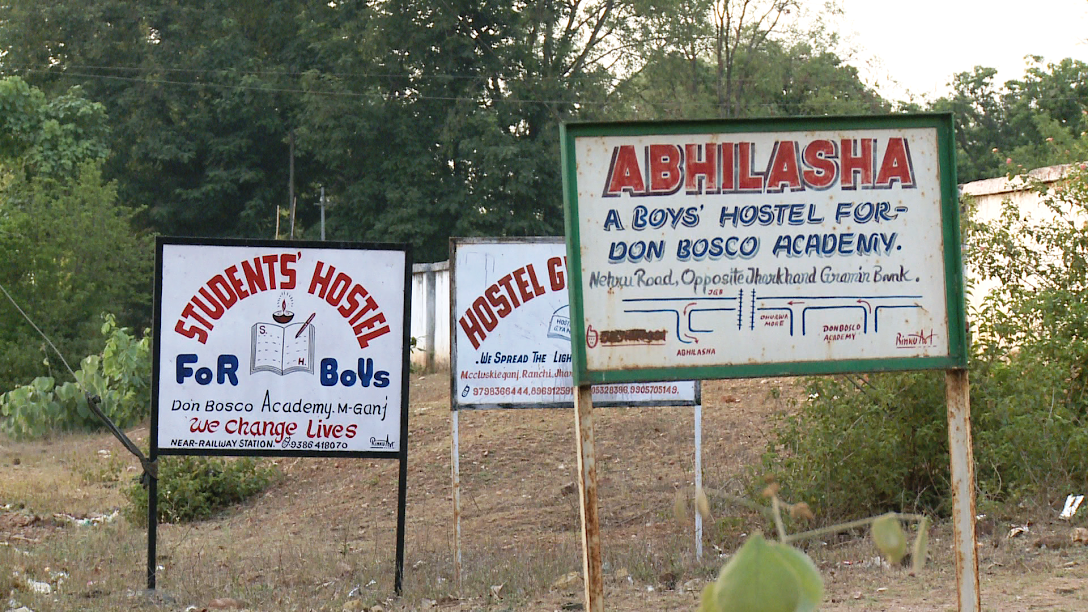 McCluskiegunj was the brainchild of Ernest Timothy McCluskie who created this homeland for members of the Anglo Indian community. Between 1930s and '40s, scores of Anglo-Indians from all parts of the Indian sub-continent came to settle in this remote location once called Lapra, now in Jharkhand. Harris's film explores the historical context for the creation, development and eventual failure of the town now almost bereft of the community. It no longer throbs with the exclusive lifestyle, noise and music of the Anglo Indians who gradually shifted to discover fresher pastures leaving a handful of senior citizens behind who have no wish to go elsewhere. It is now almost a ghost town.
Harris chanced upon fantastic archival material from The Colonization Observer, an old journal. "I wanted to make a film which is part travelogue and part history to document what the town is like today," Harris says.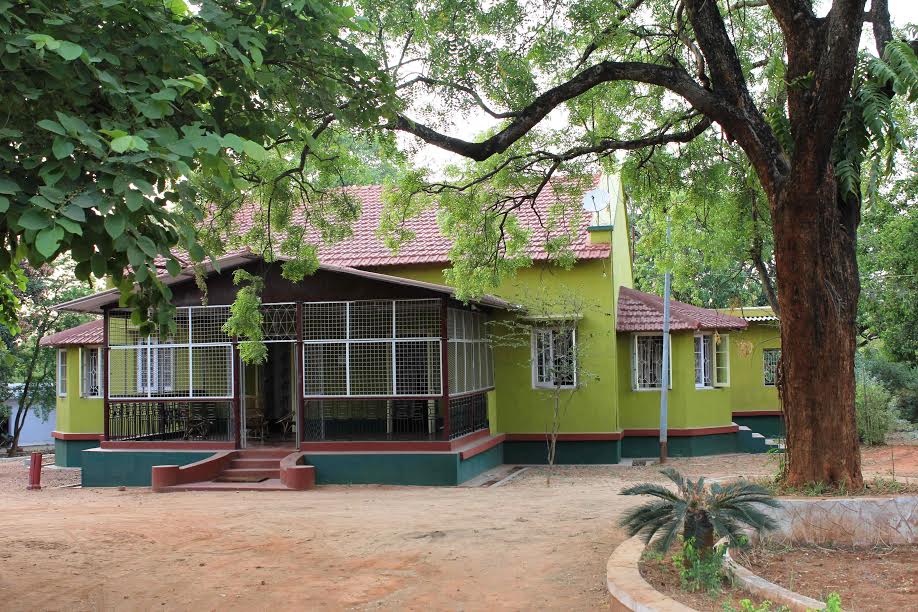 It is an honest film stripped of glamour, or cultural pretensions. The camera wanders around an old brick kiln that has now been reduced to a public toilet for passers by. Paul wanders across old homes, captures a construction in total decay, and stands against a backdrop of hoardings inviting boarders to the many of the boys' hostels in the town. Surprisingly, the small town boasts of a good number of boys' hostels. Students from Ranchi, Kolkata and other nearby towns come here to study in the Don Bosco Academy and several schools dotting the place.
"The Colonization Observer published by the Colonization Society of India was a historical treasure trove and an excellent record for the period 1934 - 1944 and all that happened in the colony. I spoke to locals, read some more books, and then cross-referenced them to material from the magazine," explains Harris.
Harris had heard about McCluskiegunj from his parents and elders. He grew up in Gomoh, a town about 100 miles from McCluskiegunj.
Filming on a shoe-string budget made Harris decide to be anchor, commentator and interviewer himself. He trained a friend to operate a camera, drove from Patna to McCluskiegunj to shoot the film. It was difficult to locate specific places, like an old bungalow too deep into the forest. "It was physically challenging because there was a lot of walking and hiking involved. I had to practice my narration in front of the camera, then review it and then go for a final take sometimes doing the same shot nine times to get it right," says Harris.
Another big stumbling block was the heat. "Shooting at the height of the Indian summer was almost impossible. The temperature varied between 40 and 44 degrees Celsius during the day. We would rise early and shoot between 7 O' clock to 11 O' clock in the morning, rest in the afternoon to review the footage, and then resume shooting in the afternoon till it got dark. There were other interruptions such as the traffic of both people and animals and road traffic we had to contend with. But all this made the work extremely challenging," Harris recalls.
The film offers an insight through three talking heads. One of them is Mrs. Goss, then 83, straightforward and forthright, who has lived here for many years. She lives alone with her pet dog, her only friend. Another gutsy lady is Kitty Kitty Texeira. "Many have negative perceptions about Kitty. They feel that making a living by selling fruits at the railway station is something Anglo Indians should not be doing. But I understood her plight. She had never ever gone to school and yet had to earn a living. Selling fruits is the only way she could survive. Her children live with her and she invited me into her home, centered in a vast tract of land that hardly has any selling value today," Harris elaborates. He also met Joshy T.D., Principal of the Don Bosco School who spoke of the students taking their public schools examinations.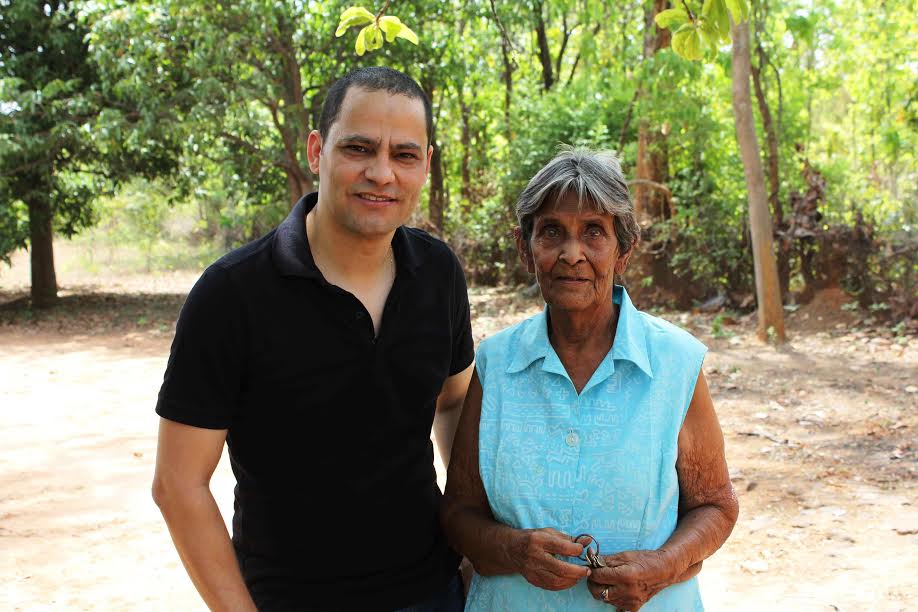 "For me, documentary filmmaking is about learning something and then sharing it with others. I was fortunate to visit McCluskiegunj and more fortunate to make a film about its history and get access to some fantastic archival material," says Harris.
Harris was struck by the mystery of what made a group of Anglo Indians set up their home in the middle of a dense forest and even made it work for some time. "I have dedicated my film to the spirit of those settlers who dared to dream of a homeland," he sums up.