Deepa Malik from Haryana, the first ever Indian woman athlete to have won a medal at the Paralympics recently, said with women proving themselves in the sporting arena too, the mindset towards them is changing fast. How much reality is there in this statement? Women and sport have provoked dicey questions not only in India but across the world. Shoma A. Chatterji takes a closer look.
Even when women enter sports in a big way, they run an obstacle race right from the beginning. This is a global phenomenon and differences in attitudes if any, are more of degree than of kind.
There is the old belief that women's participation in sports is restricted by their roles as women – they menstruate, they conceive and they reproduce. But this belief is belied by fact with the Mary Koms and Dipa Karmakar scripting new history of Indian women's excellence in sports.
At the 1976 Olympics, an American swimmer won three gold medals and broke a world record while at the height of her periods. Pat McCormick, an American swimmer, won the diving double for the second time when her son was eight months old! The genetic gap between men and women is said to be muscle power. But this gap, say scientists, can be reduced if girls understand the need for physical exercise from an early age.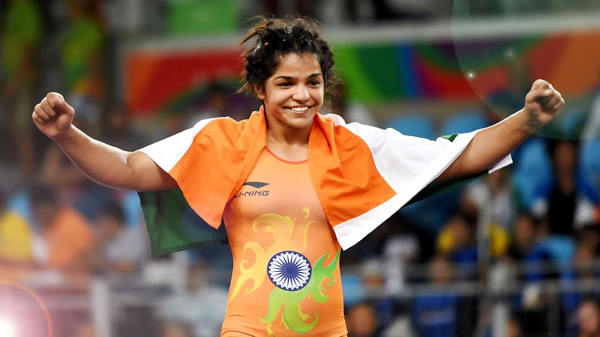 Kamaljeet Sandhu, the first Indian woman athlete to bag gold at the Bangkok Asian Games many years ago, laments, "giving birth is the natural function of a woman. Then why must she be ignored and cast aside from sports like a bad coin – even as a coach – after she gets married and becomes a mother? Haven't P.T. Usha and Shiney Wilson returned to the track after marriage and motherhood?"
Sandhu has experienced this humiliation at first hand. Only once did she get a promotion in the first 18 years of her service at the NSNIS and got recognition as coach.
If all this can be dismissed as things that happened long ago, recent examples will change all that.
In an interview on a national television channel following the release of her autobiography, Ace Against Odds, Sania Mirza was asked a sexist question about why she does not talk about retirement, about raising a family, about motherhood and so on. Her prompt retort was, "You sound disappointed that I'm not choosing motherhood over being number one in the world at this point of time. It is a question I face all the time as a woman that all women have to face — the first is marriage and then its motherhood. Unfortunately, that's when we're settled, and no matter how many Wimbledons we win or number ones in the world we become, we don't become settled."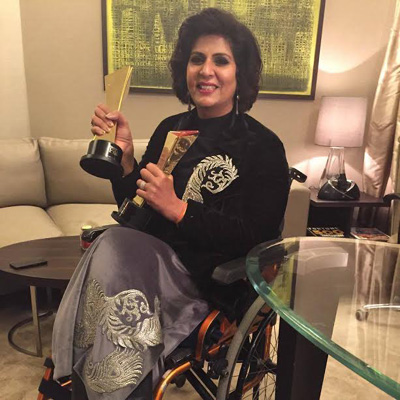 Earlier, when some "puritans" of her community commented on her short skirts, she promptly asked them to concentrate on her play and not on the hemline of her skirt!
Our notions about how a woman should dress, be it at home, at work, in the field or at the swimming pool, are strict and imposing. Girls in badminton and tennis courts still prefer to wear short skirts rather than the more practical shorts. The same applies to athletics and team sports like hockey.
Many small-town girls in West Bengal who excel in swimming because there are many ponds there, are expressly prohibited from taking up swimming seriously because they will have to wear a swimsuit! A world of talent remains untapped forever, just on grounds of dress!
In their well-researched paper, Sports Participation of Womens in India – Restraints Challenges Issues Empower Opportunities and Benefits (International Journal of Innovative Knowledge Concepts, Vol.2, Issue 7, July, 2016), C. Senthil Kumar, K. Murali Rajan and S. Nagarajan state, "Women's sports have broad acceptance throughout the world, and in a few instances, such as figure skating, rival or exceed their male counterparts in popularity. An important aspect about women's sports is that women usually do not compete on equal terms against men."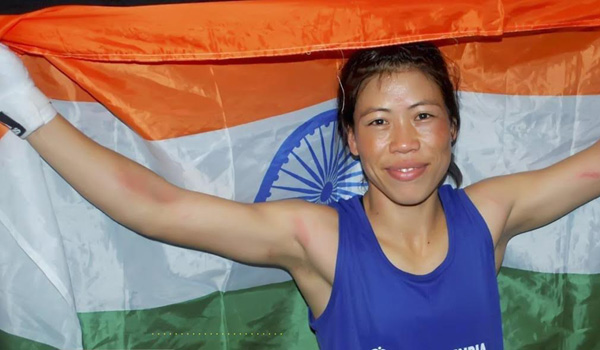 They focus on how women in sports acquire new interpersonal networks, develop a sense of identity and access new opportunities that allow them to great involvement in education and community life. Other empowering factors are (a) greater freedom of expression and movement, (b) rise in self-esteem and self-confidence, (c) psychological benefits of physical activity, (d) a sense of positive embodiment, (e) self-chosen levels of competition, and (f) increased social support from the family and community.
Bula Chowdhury, the woman who conquered seven oceans and 13 rivers, when asked the challenge of switching from competitive to long-distance swimming, said, "I cannot explain the struggles a swimmer, specially a woman has to go through when she is switching modes from competitive sprint to long-distance. You have to literally psyche yourself from being the fastest to covering the longest. The two streams demand different things of you. The entire chemistry of the swimming pool water differs drastically from the chemistry of the ocean and river waters. The training and the discipline are different. Most important, there is no prize at the end of it. You only get a certificate and that too, in case you are swimming across the English Channel, you get only six months after the feat."
Sakshi Malik, the 23-year-old gutsy wrestler from Haryana won a silver medallist at the 2014 Glasgow Commonwealth Games and bronze winner at the 2014 Incheon Asian Games made history by winning the bronze at the Oympic Games last year.
Looking back on her training in Haryana infamous for its honour killings, Sakshi says, "Locals used to berate my parents when I was growing up, warning them that their daughter would develop puffed-out cauliflower ears common among wrestlers and become undesirable for potential husbands. It hurt a little and I wondered why people said such mean things especially when I was so young and it made me doubt myself."
" But after the win at the 2014 Commonwealth Games, like the renowned Phogat sisters in Dangal, they have made me into a celebrity. It is weird to see how people can change so suddenly, how they take interest in me now that I'm rising to the top, yet didn't support me when I was starting out," she laughs.
Is the mindset towards women in sports really changing? Facts show that the changes are reserved only for the winners. What about those who are working towards a win, against all odds?