travel
National Carrier shares the spirit of Vesak with passengers at BIA
Colombo, Jun 17: SriLankan Airlines, the National carrier of Sri Lanka and a member of the reputed oneworld alliance, commemorated Vasak at its home base, Bandaranaike International Airport (BIA), Colombo recently.
The Srilankan Airlines' Vesak message to the world from the Karaniya Metta Sutta is "Radiate boundless love towards the entire world — above, below, and across — unhindered, without ill will, without enmity."
SriLankan Airlines' General Manager Marketing, Saminda Perera said, "Cultural spectacles of Sri Lanka signify the inherent values such as unity, generosity and compassion.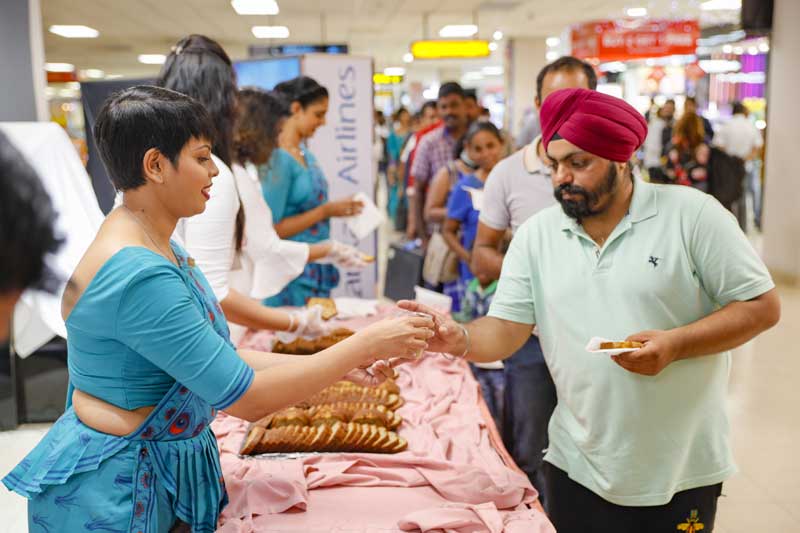 By commemorating events of national importance, we want to remind the world that Sri Lanka is a friendly place where unity and harmony among all communities make every festival vibrant and unique."
A choir comprising staff volunteers ranging from aircraft engineers, pilots, cabin crew, ground handling, security, aircraft interior services and corporate offices sang 'Bhakthi Gee,' traditional devotional songs, sung during Vesak.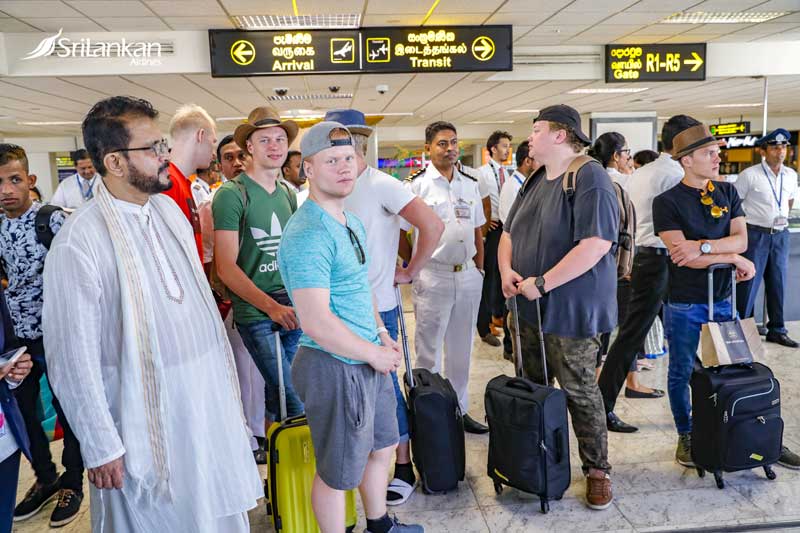 Sri Lanka's famous musicians, Keerthi Pasquel and Dayan Witharana, volunteered to perform Bhakthi Gee along with SriLankan Airlines staff to entertain passengers on arrival, departure and transit at BIA. Pasquel used his expertise as a performing artist to train the Bhakthi Gee choir, which is an effort put forward by the performing arts club of SriLankan Airlines 'Pulse', in an endeavor to promote in-house talent.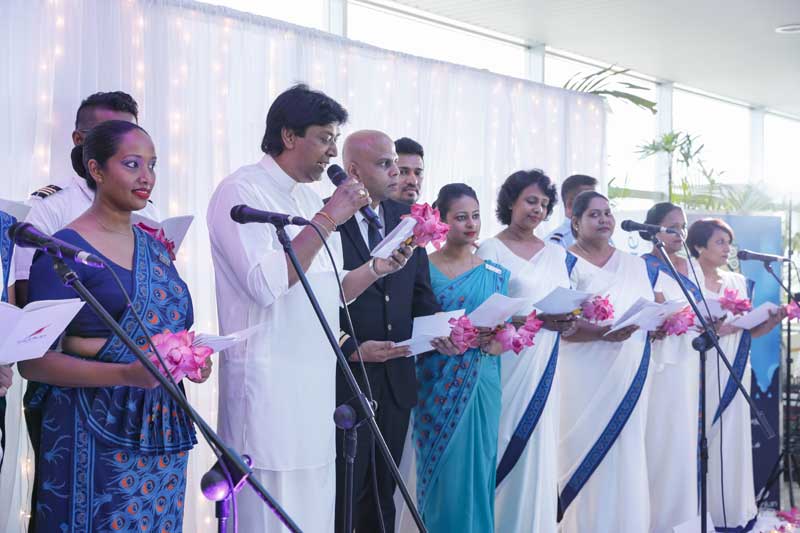 "We would also take this opportunity to express our sincere gratitude to Chairman, Airport and Aviation Services Limited(AASL) Mr. Dhammika Ranatunga and Executive Director, Mr. Sanjeewa Wijerathne for their unconditional support and guidance. We are also grateful for the assistance provided by the staff of AASL, Sri Lanka Customs, Department of Immigration and Emigration and Sri Lanka Air Force," Perera added.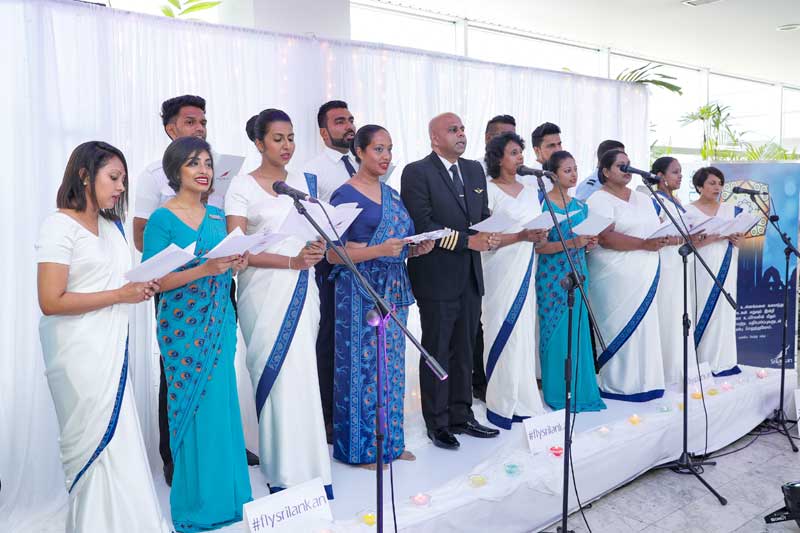 Vesak Decorations by AASL throughout the airport aptly complemented the festive atmosphere created by SriLankan Airlines. Passengers were fascinated by the colourful Vesak lanterns, a decoration displayed in every Sri Lankan household during this period, which provided a striking backdrop for picture opportunities.
Passengers were further delighted to enjoy the ambience created with fairy lights and floating candles. It was a novel experience for them to enjoy the food severed at the 'dansala' that operated at the pier and opposite the Serendib lounge.