travel
Hotel Gat Point Charlie Berlin: At the right location
Hotel Gat Point Charlie Berlin (#gatpointcharlie) has the perfect location to explore Berlin's high points. It's next door to the famous landmark of Check Point Charlie, once the best known crossing point between East and West Germany which now has its own open-air exhibition and The Wall museum to recall those days. The Brandenburg Gate is within walking distance too. The place is well-connected by underground trains and buses.
The lobby at the hotel has a cheerful look with bright color combos, funky posters on the wall and contrasted by a cool green carpet making it look restful at the same time.
The room was comfortable though I missed an electric kettle to make tea or coffee in the morning or late evening. The breakfast was nice too with a special treat of home-made cakes.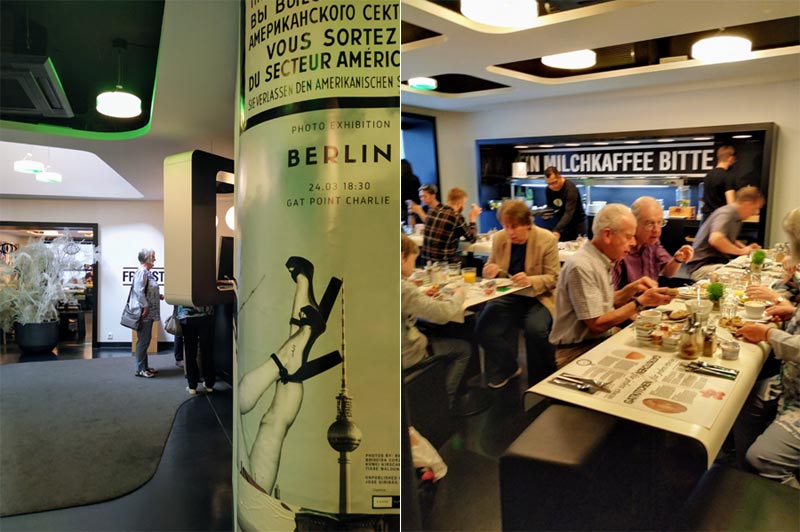 The staff at Gat Point Charlie were extremely helpful and were ready to point out on the city map 'how to go', 'where to go', etc. I particularly remember Adrian and Maria who went out of their way to get my bearings in a city which I was visiting for the first time.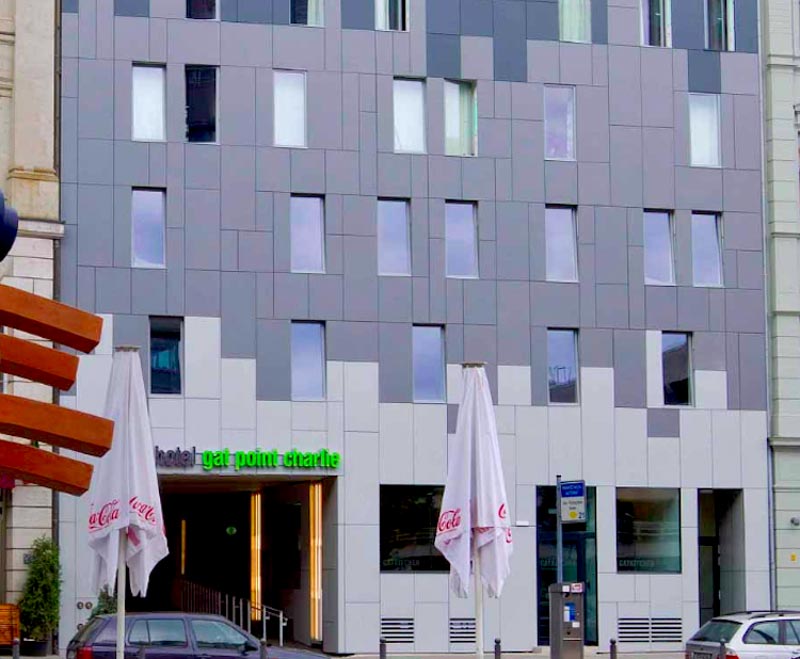 Hotel Gat Point Charlie : Mauerstraße 81-82, 10117 Berlin